Why Does Snapchat Keep Logging Me Out? Users Report Issues With App Login
Users of Snapchat, the popular photo and video sharing app, reported widespread technical problems on Tuesday morning, with many unable to log in.
Messages began to flood other social networks, like Twitter, a little before 9 a.m. ET. While many mentioned only vague problems preventing them from using Snapchat, others were more descriptive, saying the app would freeze and, in some cases, log them out entirely.
The issues were reflected on the popular website Downdetector, which solicits user reports of technical difficulties online to detect when certain services or sites are experiencing widespread problems. On Tuesday, the website's page for Snapchat showed a sharp influx of reports at around 9 a.m. About 90 percent of the reports cited "logins" as their primary issue, with others citing "app" and "server" issues. By 10:30 a.m., the spike in reports persisted, with only a slight drop-off.
Launched in 2011, Snapchat was first envisioned as an app that would allow users to send photos and videos to one another, with the catch being that the pieces of media would be deleted after a set amount of time. In recent years, the app has shifted to focus more on "Stories," streams of content posted by users and brands over the course of a day.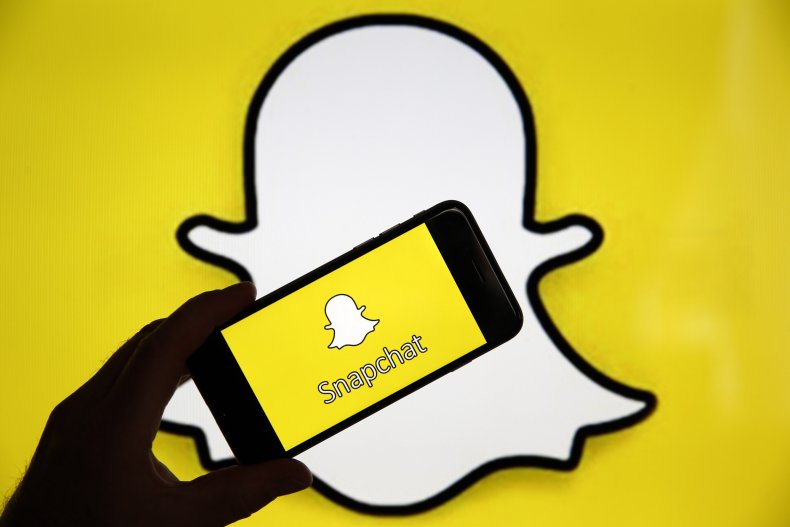 On Twitter, the Snapchat user support account acknowledged the issue at around 10:30 a.m. with a tweet that is pinned to the top of its feed.
"We're aware of an issue preventing some Snapchatters from logging in," the tweet read. "Hang tight, we are looking into it and working on a fix!"
The account had replied to numerous comments and messages about login problems but only with preprepared statements urging users to send further details via direct message.
Newsweek reached out to Snapchat for comment.
The outage issues on Tuesday came at a pivotal time for the growth of the Snapchat service and its parent company, Snap Inc. On June 29, the company launched a premium subscription service, Snapchat+, which gives users a handful of new features to utilize. These include the ability to see if someone has re-watched your Stories and to pin a specific user as your "BFF."
"This subscription will allow us to deliver new Snapchat features to some of the most passionate members of our community and allow us to provide prioritized support," Snap Inc. said in a statement about the service's launch.
Around the same time as Snapchat+ launched, Beyoncé became one of the most high-profile celebrities to create an account on the app, leading droves of fans to do the same.