Why Has Yang Hyun Suk Resigned? K-Pop Producer Leaves YG Entertainment After Hanbin Scandal
Yang Hyun-suk has announced he is stepping down from his role as chief producer at K-Pop agency YG Entertainment, following a string of scandals in recent months.
Yang, who founded the company in 1996, announced his resignation in an emailed statement.
"I am so sorry to the fans who love YG and our agency's celebrities. I am also sincerely apologetic to all of our employees who are silently continuing to do their work throughout the downpour of criticism.
"I have been patiently tolerating words about the current situation that are too disgraceful and humiliating to mention as they have been told indiscriminately as though they are the truth. However, I think it's too difficult now. I think that there can no longer be a situation where YG, our agency's celebrities, and fans are experiencing harm due to me.
"For 23 years, I have dedicated half my life and everything to growing YG. The work of supporting the best music and the best artists was the greatest happiness for me. I have thought that this is the only ability I can contribute to fans and society.
"However, I will step down from all of my positions and work at YG starting today. I sincerely hope that there is no further harm to the YG agency celebrities I love, and to the fans who love them, because of me."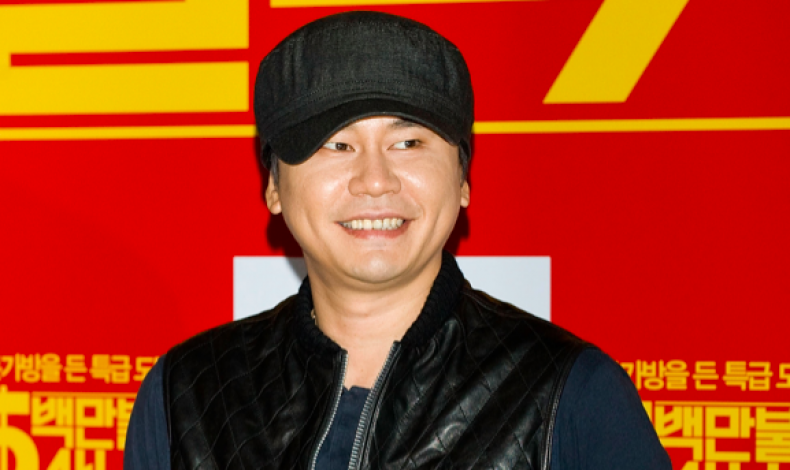 Yang's departure comes just two days after YG Entertainment was rocked by the news B.I. was leaving the band iKON following newspaper reports that he tried to purchase illegal drugs.
The 22-year-old rapper, real name Kim Han-bin, was allegedly caught trying to buy marijuana and LSD in 2016, but the police did not investigate him, according to Dispatch. After it was revealed former YG trainee Han Seo Hee was the broker involved in securing the drugs for B.I., she filed a report with the country's Anti-Corruption and Civil Rights Commission claiming that Yang pressured her to change her police statement.
In a subsequent (now deleted) Instagram post, she said: "I'm worried that people might miss the bigger picture here that Yang Hyun-suk meddled and even threatened [me] in this case as well as having ties with police. I'm urging people to separate me from this case instead of focusing on me who is just a whistleblower."
Meanwhile, a Change.org petition to have the K-pop star reinstated in iKOn has attracted over 700,000 signatures.
This is not the first scandal to hit the company. In February, 28-year-old Seungri from the band BIGBANG was accused of arranging sex services for rich clients at the Burning Sun nightclub he owns.
Since its launch in 1996, YG has gone on to become one of South Korea's biggest entertainment agencies, operating as a record label, talent agency and music production company. Despite his departure, Yang is still the largest shareholder of YG with a 16.12 percent stake.