Why Is James Corden Leaving 'The Late Late Show'?
British actor James Corden, best known in the U.K. for playing the loveable Smithy in the sitcom Gavin and Stacey, shot to international stardom when he landed the role as host of U.S. talk show, The Late Late Show.
For years, audiences have been treated to iconic Carpool Karaoke sketches featuring Adele and One Direction to Sir Paul McCartney and Michelle Obama. The segment was so popular it has been made into its own independent series on Apple Music
There have also been huge guests on The Late Late Show, from movie stars to pop music sensations, and hilarious segments such as Drop the Mic, Spill Your Guts and Crosswalk Musical.
But, after seven-and-a-half years, James Corden has announced he will leave The Late Late Show in 2023.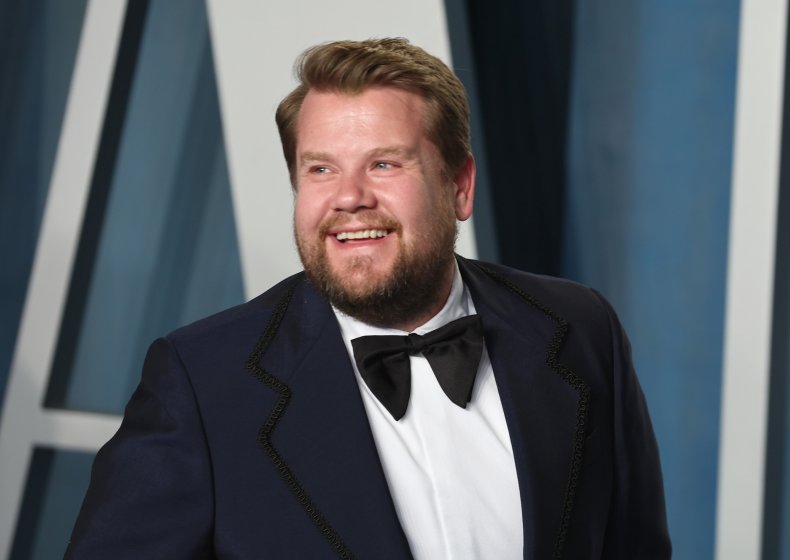 Why Is James Corden Leaving The Late Late Show?
During the latest episode of The Late Late Show (Thursday, April 28), James Corden announced he would be leaving the talk show.
In an emotional statement, Corden shared he was leaving the show on a high to explore other opportunities.
He said: "Seven-and-a-half years ago I started hosting this show and there is no other way to put it…it has changed my life. I love it, I love the people who work here. I am so proud of what we've achieved it's been beyond my wildest, wildest dreams. So, I am happy to announce today that I have signed a new contract to carry on hosting The Late Late Show."
After a round of applause, Corden broke the news that the next year would be his last as host.
He said: "This will be my last year hosting the show. When I started this journey it was always going to be just that. It was going to be a journey, an adventure. It was just that.
"I never saw it as my final destination and I never want this show to overstay its welcome. I always want to love making it and I really think in a year from now…that will be a good time to move on and see what else might be out there."
Holding back tears, Corden shared: "This has been the hardest decision I've ever had to make. It really has. I've never taken this job for granted ever, not once. The fact you watch us at home or online or you watch us wherever you are, all over the world, the fact that we get to try and entertain you and spend time with you is an absolute privilege for me and every single person who makes this show. Here's to the next 12 months, it is going to be a blast. I promise you that."
Speaking separately to Deadline, Corden addressed whether he and his family would return to the U.K. after years of speculation.
He said: "It's something we think about and we talk about a lot, but we haven't really made a decision on that yet.
"That's the life side of things which we'll figure out. I love living here. I love everything it's given. My family and I have never taken this incredible adventure for granted. Every day I drive down Sunset to work and I just think I'm from High Wycombe."
Corden also explained to Deadline his desire to try new things such as writing in the future.
He said: "There are still some other things that I feel I want to do," he said. "I'd like to try and write. There's some [stories] I'd like to tell. I'd like to see if I'm capable of it. The fact that it's terrifying is the reason to do it."
Corden added: "I'll miss the adrenaline of thinking, 'Next week I'm going to jump out of a plane with Tom Cruise, or in two weeks' time, we're going to drive around the White House in a car with Michelle Obama or sing 'Penny Lane' with Paul McCartney driving down Penny Lane."
When Is James Corden Leaving The Late Late Show?
At the moment, Corden's official exit date from The Late Late Show has not been confirmed.
However, Corden and network CBS have confirmed he will be leaving the show ahead of summer 2023 after signing a one-year contract.
By the time of his departure, Corden will have hosted the show for eight-and-a-half years but there are still over 200 more shows to go before audiences say goodbye.
The Late Late Show airs weeknights at 12.37 a.m. EDT on CBS.