What Does James Franco Have to Do With Amber Heard v. Johnny Depp Case?
The defamation trial between Johnny Depp and Amber Heard has invoked the names of a number of high-profile celebrities, with James Franco being the latest as Heard took the stand for the first time on Wednesday, May 4.
Franco was named on Heard's witness list, along with billionaire Elon Musk. However, reports emerged last week that neither of them will now be testifying.
Both celebrities have reportedly been romantically linked to Heard.
The multimillion-dollar trial of the former married couple continues this week in Fairfax, Virginia.
Depp is suing his ex-wife for $50 million for defamation over December 2018 op-ed published in The Washington Post titled I spoke up against sexual violence—and faced our culture's wrath. That has to change. While Heard is countersuing for $100 million for nuisance.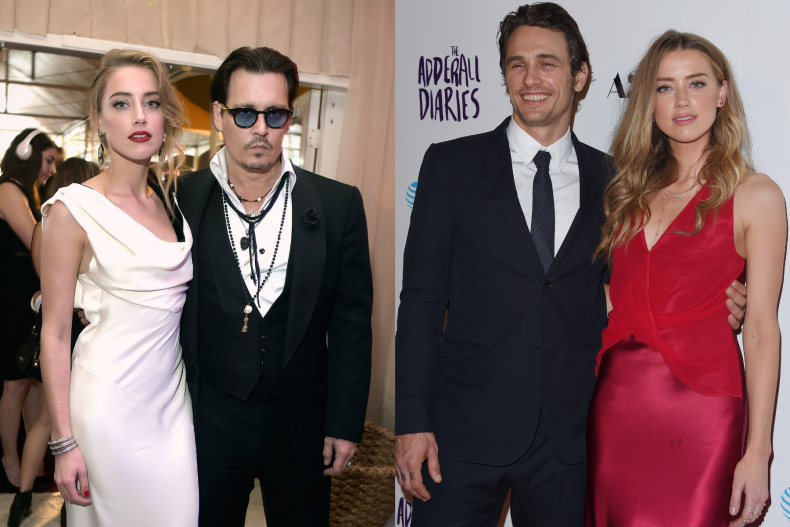 Franco's name has been mentioned a number of times in court so far.
During his testimony, Depp told the jury he believed Heard was having an affair with Franco while they were married.
Tensions over Heard's relationship with Franco were said to have arisen when she was alongside him in the 2015 film, The Adderall Diaries. (They also both starred in 2008's Pineapple Express together.)
The actress claims that Depp had an outburst of anger and jealousy over Franco on a private jet flight that same year from Boston to Los Angeles during one of their fights.
Dr. Dawn Hughes, a forensic psychologist and expert on "interpersonal violence abuse," testified about this incident while on the stand on Tuesday, May 3.
Hughes said Depp "kicked" Heard "in the back" in a jealous rage over actor Franco during the aforementioned flight.
"He starts talking about James Franco," Hughes said. "'Hope you had fun with your escapades.' He kicked her on the back and she went forward...."
Hughes said that Depp accused his then-wife of having affairs with co-stars such as Billy Bob Thornton and Franco. She said that Depp called up Heard's directors and other colleagues to tell them he "had eyes" on set.
"He would tell you, 'I got eyes down there. I got eyes down on the set'. So she never felt safe to be herself and be an actress in these films or productions because she'd have to come home and then endure his anger at her for doing something or for not doing something," Hughes said.
A lawyer representing Heard, Ben Rottenborn, also referenced a "heated discussion" Depp had with Heard about a movie scene with Franco in court this week.
In an audio recording played in court, Depp could be heard telling Heard: "I become irrational when you're doing movies. I become jealous and f****** weird and we fight a lot more."
Franco was also referenced in Depp's libel lawsuit which he lost against The Sun in 2020 when the actor sued the tabloid for describing him as a "wife-beater" in relation to Heard's allegations of domestic violence.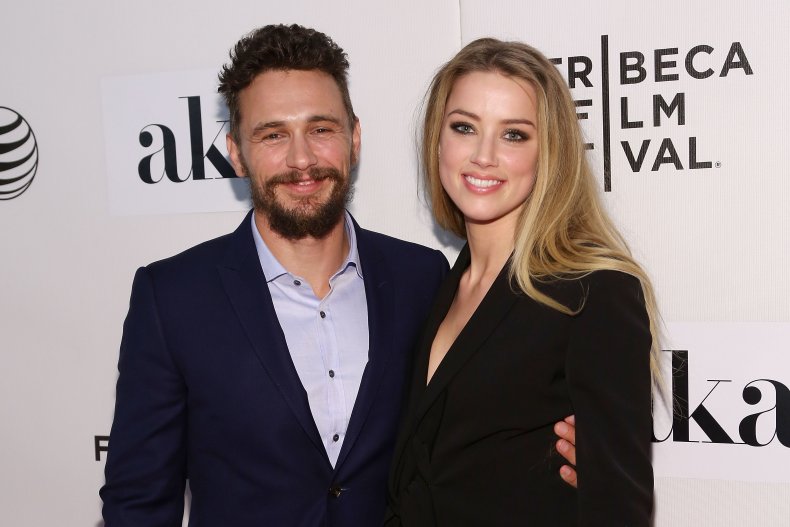 In court in the U.K., Heard testified that Franco had asked about bruising on her face after an alleged fight with Depp.
"He was saying to me, 'Oh my God, what happened to you?'" Heard testified at the time "He saw my face and said, 'What the f---?'"
Franco has not publicly spoken about Heard, Depp or the trials.
In her testimony yesterday, Heard described how she "wasn't a fan of [Johnny Depp's] work" before they met, but fans of the actor have pointed out times when she has contradicted this statement.
Clips of Heard's testimony describing how Depp hit her have gone viral as the sensational defamation trial continues this week.