J.K. Rowling has denied that her pseudonym Robert Galbraith is linked to the anti-LGBTQ+ gay conversion therapist named Robert Galbraith Heath.
The "Harry Potter" author just released another book in her Cormoran Strike detective novel series titled "Troubled Blood," where a plotline involving a male serial killer who disguises himself in women's clothing being cited as transphobic in some quarters. The book release follows months of criticism over her views on transgender issues.
Galbraith Heath was a mid-20th century psychiatrist who pioneered a range of unethical practices that would later become known as conversion therapy.
He experimented with a variety of methods to "cure" gay men, using electroshock treatments in an attempt to change a person's sexual orientation—such procedures are now condemned by the medical community.
A number of people have pointed out on social media the likeness between Rowling's pen name and that of the homophobic scientist but representatives for the author insist it is merely a coincidence.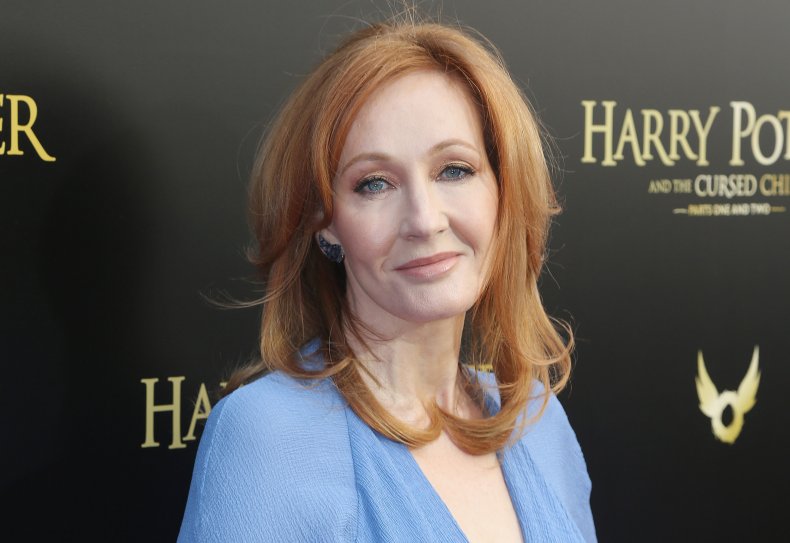 "J.K. Rowling wasn't aware of Robert Galbraith Heath when choosing the pseudonym for her crime novels," a spokesperson told Newsweek. "Any assertion that there is a connection is unfounded and untrue."
Rowling's representative pointed out the original explanation for the name—which was originally published on the original Robert Galbraith website—is inspired by one of the writer's heroes, Robert F. Kennedy.
"I chose Robert because it is one of my favorite men's names, because Robert F. Kennedy is my hero and because, mercifully, I hadn't used it for any of the characters in the Potter series or The Casual Vacancy," Rowling had written at the time.
"Galbraith came about for a slightly odd reason," she continued. "When I was a child, I really wanted to be called 'Ella Galbraith', and I've no idea why. I don't even know how I knew that the surname existed, because I can't remember ever meeting anyone with it.
"Be that as it may, the name had a fascination for me. I actually considered calling myself L A Galbraith for the Strike series, but for fairly obvious reasons decided that initials were a bad idea."
Last month, Rowling returned a human rights award she received from the Robert F. Kennedy Human Rights (RFKHR) organization after the president of the body, Kerry Kennedy, criticized her views on transgender issues.