Why Kanye West Bought a House Across the Street From Kim Kardashian
Kanye West has purchased a house right across the street from his estranged wife Kim Kardashian.
According to multiple reports, the rapper—who has legally changed his name to Ye—reportedly purchased the $4.5 million home just across the street from Kardashian's residence in Los Angeles where the reality TV star lives with their four children, North, 8, Saint, 6, Chicago, 3, and Psalm, 2.
The New York Post has said that the home is over 3,600 square feet, with five bedrooms.
While West has not publicly commented on his decision to buy the property, he has made a number of public statements about his wish to reconcile with Kardashian following their separation.
Kardashian filed for divorce from West in February after nearly seven years of marriage. They got married in 2014 after they began dating in 2012.
Kardashian is now reportedly dating Saturday Night Live comedian Pete Davidson.
Earlier this December, while performing at the Free Larry Hoover concert in Los Angeles, West dedicated his song "Runaway" to his ex and even ad-libbed some new lyrics about his wish for them to get back together.
"I need you to run right back to me," West rapped, adding a new verse to the track. "More specifically, Kimberly."
His words prompted a huge reaction from the crowd and clips of the moment went viral at the time.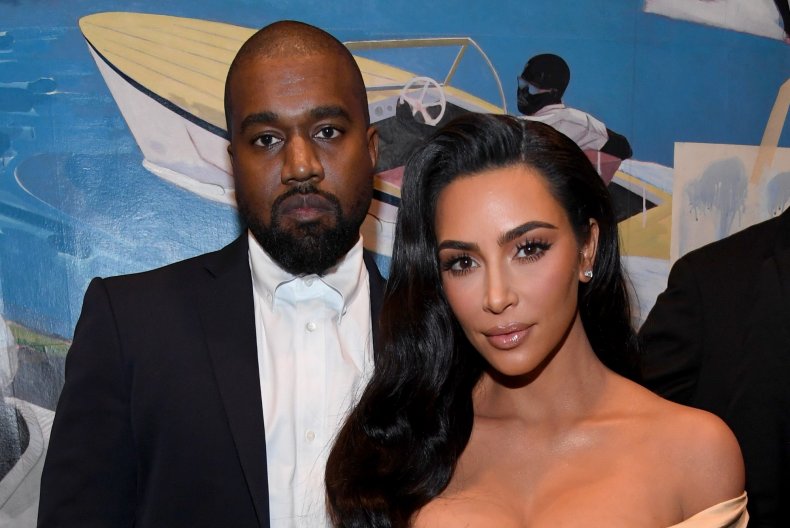 The rapper's on-stage plea came just weeks after he shared a headline on his Instagram Story that read "Kanye West Says God Will Bring Kim and Him Back Together, Inspire Millions."
The "Donda" hitmaker also gave a similar speech at the Los Angeles Mission's Annual Thanksgiving event in November.
"When God brings Kimye together, there's going to be millions of families that are going to be influenced to see that they can overcome the work of the separation," he said.
At this event, West confirmed that he planned to move closer to his kids.
"I'm doing everything to be right next to the situation," he told the crowd of volunteers adding that he "needs to be back home."
He also spoke about buying the "house right next" to their former shared home so that he could be "next to my children as much as possible."
"I have to be next to my children as much as possible," he said. "So, when I'm out the house, I've got a house right next to the house. I'm doing everything to be right next to the situation. But I need to be back home."
Kardashian recently confirmed that she passed the baby bar exam, bringing her closer to her goal of becoming an attorney.
"OMFGGGG I PASSED THE BABY BAR EXAM!!!!" the 41-year-old tweeted on Monday, December 13. "Looking in the mirror, I am really proud of the woman looking back today in the reflection. For anyone who doesn't know my law school journey, know this wasn't easy or handed to me."