Why Kim Potter Was Not Charged With Murdering Daunte Wright
The family of Daunte Wright, a 20-year-old Black man, have called for more serious charges to be filed against the former police officer who fatally shot him during a traffic stop in Minnesota.
Kim Potter, who is white, resigned from the Brooklyn Center Police Department shortly after the shooting on April 11. She was later charged with second-degree manslaughter, an offense that carries a maximum prison sentence of 10 years.
Potter, a 26-year veteran of the department, mistook her firearm for a Taser, according to the city's police chief who also resigned after Wright's shooting.
Footage captured by her body camera showed she cried "Taser! Taser! Taser!" moments before firing a shot at Wright's chest.
Ben Crump, a prominent civil rights attorney representing the Wright family, has argued that Wright's killing could not have been a mistake, pointing to Potter's decades of experience.
The attorney has also cited the case of Mohamed Noor in his call for more serious charges to be filed against Potter.
The Black former Minneapolis police officer was convicted of third-degree murder as well as second-degree manslaughter in the 2017 shooting of Justine Ruszczyk Damond.
But while second-degree manslaughter requires prosecutors to prove that Potter was "culpably negligent" in Wright's death, a third-degree murder charge requires them to show Potter acted with a "depraved mind," Rachel Moran, a law professor at the University of St. Thomas in St. Paul said.
"What it really means is, essentially, a complete indifference to human life," Moran told Newsweek.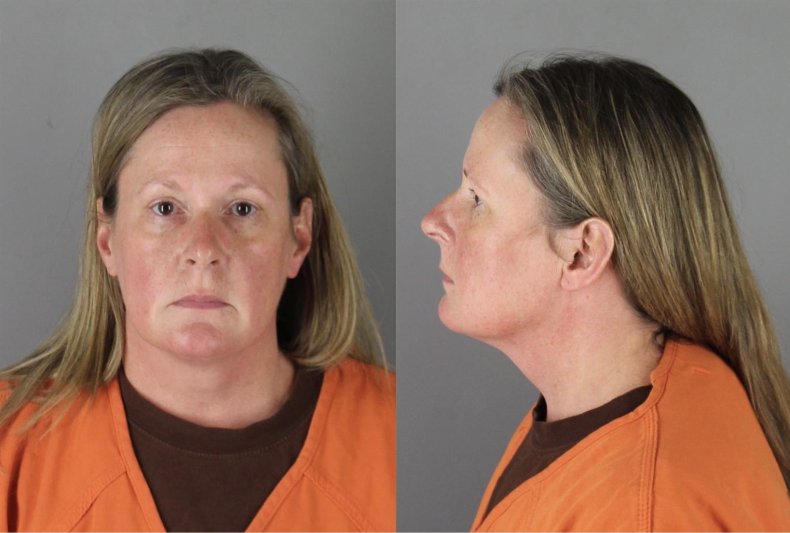 The more serious charge of second-degree murder, which can be "intentional" or "unintentional" under Minnesota law, has an even higher burden of proof—something prosecutors would find difficult to overcome, she said.
It's unlikely Potter will face murder charges in Wright's shooting because prosecutors must file charges based on what the evidence supports, Tulsa County Assistant District Attorney Kevin Gray told Newsweek.
Gray led the prosecution of Robert Bates, a reserve sheriff's deputy in Tulsa County, Oklahoma, who was imprisoned after a shooting that echoed that of Daunte Wright.
Bates shot a Black man who was fleeing a sting operation in 2015, claiming that he had intended to use a stun gun when he opened fire.
Gray said like him, the prosecutors in the Potter case will want to ensure they can convince a jury of the charge against the defendant.
"What do we think we can put in front of a jury of 12 citizens and get them to unanimously agree to a guilty verdict on?" he said.
Moran noted that the filing of only a second-degree manslaughter charge suggests prosecutors have accepted that Potter meant to use her Taser when she shot Wright.
"If you accept that as true, then it's hard to show that the decision to use that Taser was so eminently dangerous that it showed a total lack of regard for human life," she said.
"Tasers are very dangerous, I don't want to minimize that, but someone who uses a Taser doesn't expect the person to die," she added.
"When I see the decision not to charge third-degree murder, I think it's implicit in that they don't think she meant to use her gun."
However, both Gray and Moran believe it is possible that the Washington County Attorney's Office, which is prosecuting Potter, could yet pursue a third-degree murder charge in Potter's case.
"I actually think it's possible to charge her with third-degree murder, but it's not easy," Moran said.
"The theory would be that given the minimal threat, the essential total lack of threat that [Wright] posed, even the decision to use a Taser was eminently dangerous...that it escalated the situation beyond what it deserved, and that it was extremely dangerous. But that's a hard burden to take on."
She added that she believes it's unlikely charges will be filed unless a more thorough review of evidences concludes there's more to the situation.
"I think a lot of people believe that it wasn't an accident and if it wasn't, then it was a murder," Moran said.
But she added that "right now, the public doesn't have enough information to really know whether this was an accident or not."
The Washington County Attorney and an attorney for Potter have been contacted for comment.