Why Meghan Markle Hated People Saying She Had a Stylist
Meghan Markle told an aide how "the only thing I seem to still have any control over" as a royal was her "styling," emails disclosed in court show.
The authors of biography Finding Freedom approached Kensington Palace in August 2018 with a list of questions they hoped to get information on.
Harry and Meghan ultimately both authorized communications secretary Jason Knauf to brief Omid Scobie and Carolyn Durand on a wide range of subjects, from stories about her wedding day tiara to the pressure of mainstream and social media criticism.
However, the co-operation nearly did not happen after Meghan took issue with a post she had seen on Twitter naming one of her friends as her stylist.
In August, the duchess wrote Knauf an email which read: "You know how personally frustrating I find the 'stylist' narrative (as it's the only thing I seem to still have any control over—my personal styling) but given we are being asked to cooperate with this evidently authoritative biography I need to share I will not be comfortable doing so if this person is considered an authority and is tweeting the below.
"Can we set up a time to chat? I feel he needs to be back briefed ASAP if there's any conversation about working with them moving forward.
"He's being quoted in Town and Country and various others as saying [redacted] styled me which is patently untrue..."
Four months later on December 10, 2018 the issue was still on Meghan's mind when she sent a detailed briefing note to Knauf containing information to pass on to the authors.
As her notes, written in the third person, stretched onto a third A4 page, the final line read simply: "Also Meghan does not work with a stylist; [redacted] is her close friend."
The comments hints at the account of royal life Meghan gave to Oprah Winfrey during her CBS prime time special in March.
Meghan described feeling trapped with the royal family, unable to go to a mental hospital while experiencing suicidal thoughts.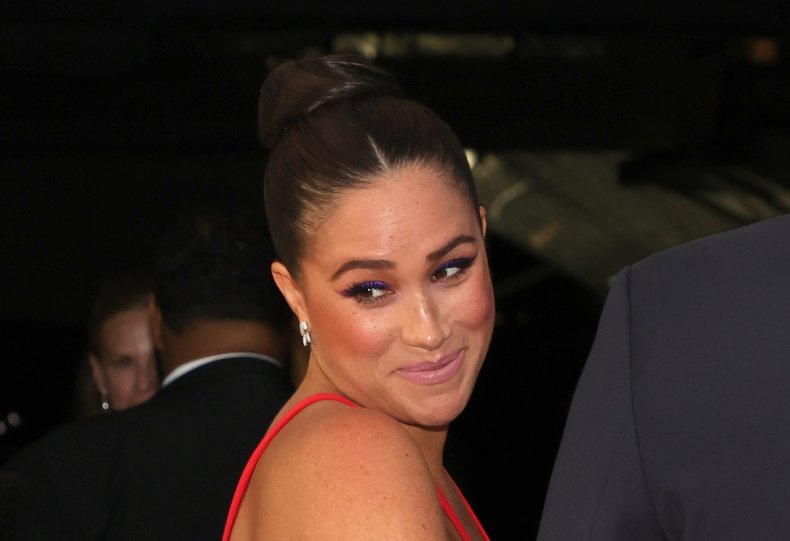 The duchess said: "You can't just do that. I couldn't, you know, call an Uber to the palace.
"You couldn't just go. You couldn't. I mean, you have to understand, as well, when I joined that family, that was the last time, until we came here, that I saw my passport, my driver's licence, my keys. All that gets turned over. I didn't see any of that any more."
Meghan's private messages to Knauf were revealed by the Court of Appeal in a lawsuit surrounding a private letter the duchess sent her father in August 2018 begging him to stop talking to the media.
He gave the handwritten note to The Mail on Sunday in February 2019 and after it was published she sued for breach of privacy and copyright in October that year.
The newspaper, armed with the trove of texts and emails, is seeking to overturn Meghan's victory in February, arguing she was aware the letter might leak, diminishing its status as private.
Meghan was forced to apologise for misleading the court over whether she co-operated with the authors of Finding Freedom, after her lawyers previously said she had not.
In a witness statement, the duchess said: "I did not have the benefit of seeing these emails and I apologize to the Court for the fact that I had not remembered these exchanges at the time.
"I had absolutely no wish or intention to mislead [The Mail on Sunday] or the Court.
"In fact, had I been aware of these exchanges at the time of serving the Re-Amended Reply, I would have been more than happy to refer to them as I feel they strongly support my case."