Why Princess Diana Film 'Spencer' May Anger Prince William
Princess Diana biopic Spencer recreates an account she gave in an interview described by Prince William as a "false narrative."
Kristen Stewart's portrayal of the princess' life shows her wings being clipped by overbearing staff, including an ex-military equerry who watches her every move.
Some scenes appear to directly reference statements she made during a famous 1995 interview with BBC Panorama.
However, the tell-all is controversial because it recently emerged the princess was coaxed into giving it by journalist Martin Bashir using falsified financial documents which suggested her staff were betraying her.
Prince William issued a strongly worded statement linking the interview with her death and saying Bashir's deceit meaningfully changed what the princess said during the interview.
The Duke of Cambridge said: "It brings indescribable sadness to know that the BBC's failures contributed significantly to her fear, paranoia and isolation that I remember from those final years with her.
"But what saddens me most, is that if the BBC had properly investigated the complaints and concerns first raised in 1995, my mother would have known that she had been deceived.
"She was failed not just by a rogue reporter, but by leaders at the BBC who looked the other way rather than asking the tough questions.
"It is my firm view that this Panorama program holds no legitimacy and should never be aired again. It effectively established a false narrative which, for over a quarter of a century, has been commercialized by the BBC and others."
Among the scenes in Spencer that mirror the Bashir interview is a tense exchange when Prince Charles tells Diana to keep her bulimia at bay out of respect for the chickens who laid her breakfast eggs.
Played by Jack Farthing, he says: "They all made such an effort to bring you breakfast. Please do them the courtesy of not regurgitating it all into a lavatory bowl before the church bells ring."
Later Diana says she did not eat a soufflé, adding: "It would only have been wasted on me anyway."
Diana told Bashir: "You have to know that when you have bulimia you're very ashamed of yourself and you hate yourself, so—and people think you're wasting food—so you don't discuss it with people."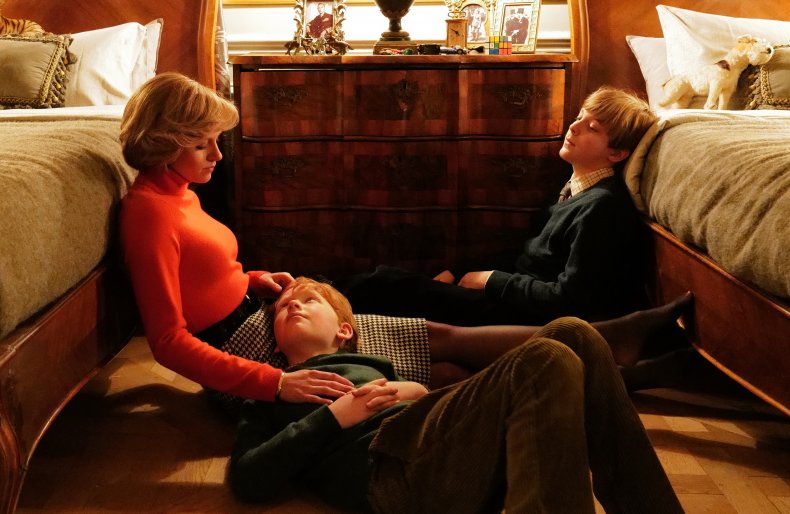 She added: "Well, it was just, 'I suppose you're going to waste that food later on?' And that was pressure in itself. And of course I would, because it was my release valve."
Diana talked at length about her bulimia in tapes she recorded for her secret biographer, Andrew Morton, in 1992 but she does not describe being accused of wasting food in that account, given three years before Panorama.
Kristen Stewart's Diana is also seen experiencing delusions to the point she hallucinates being Anne Boleyn.
Morton's book, Diana: Her True Story, did describe the princess getting into disagreements with palace staff, particularly over how much media attention she got compared to Charles, as depicted in Spencer.
However, the portrayal of the princess close to losing her grip on reality chimes more strongly with William's description of the Diana of 1995 than the Diana of Christmas 1991 when the film was set.
The opening sequence describes it as "a fable from a true tragedy" and the film does not claim to be a factual depiction.
It is also hard to mistake Spencer for a documentary account due to its heavily stylized, unique approach, which draws on the tropes of the horror genre.
However, the narrative constructed is nonetheless similar to the one Diana presented to Bashir, which William described as "false" and which he said should not be aired again.
Director Pablo Larraín said in a statement: "This is the story of a princess who decided not to become a queen, but chose to build her identity by herself. It's an upside-down fairytale. I've always been very surprised by her decision and thought it must have been very hard. That is the heart of the movie."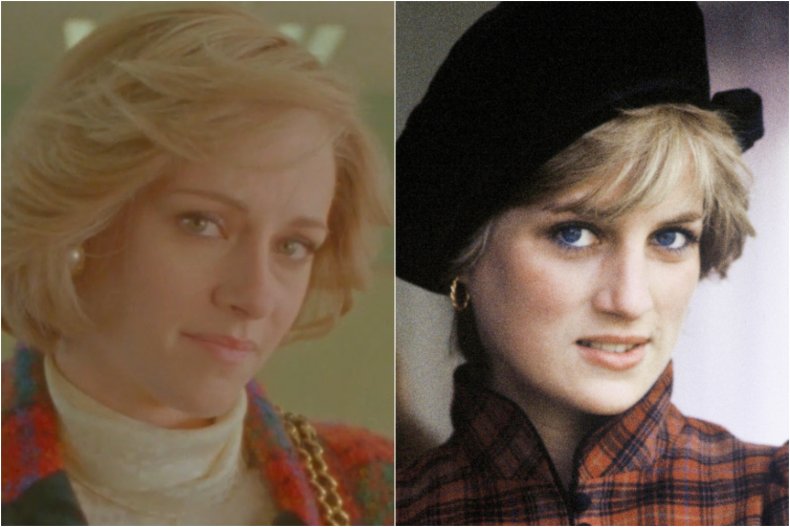 The framing is also complicated because Princess Diana said she did not want her marriage to Charles to collapse, having seen her parents divorce.
They did separate within months of the 1991 Christmas depicted in Spencer but Diana said it was instigated by the prince, following her own disclosures to Morton.
The princess continued to live at Kensington Palace and even had a private office, complete with a royal private secretary, beyond their official divorce in 1996 and right up until her death in 1997.
She was clear in the Bashir interview that she did not want the divorce and felt it would not "resolve matters," adding: "What about the children?"
Asked by Bashir how she felt about the separation, the princess said: "Deep, deep, profound sadness. Because we had struggled to keep it going, but obviously we'd both run out of steam.
"And in a way I suppose it could have been a relief for us both that we'd finally made our minds up. But my husband asked for the separation and I supported it."
Bashir replied: "It was not your idea?"
Diana said: "No. Not at all. I come from a divorced background, and I didn't want to go into that one again."
Larraín said in a statement: "When Diana decides to leave Charles, the family, and the life that comes with it, it is a decision she takes for herself, realizing that her own identity matters more to her than that of the Royal family or the nation. But there is no idleness about that—she does it because she needs to.
"She is living in an environment that is crushing her, diminishing her, so she must protect herself and her children."
However, the real Diana, towards the end, worried that her divorce would mean her children were taken away from her, according to the Operation Paget police investigation into her death.
The Paget report includes evidence from friend Roberto Devorik, who said Diana told him: "Roberto you are so naïve. Don't you see they took my HRH [Her Royal Highness] title and now they are slowly taking my kids?
"They are now letting me know when I can have the children."
By contrast, Larraín's movie shows Diana pulling up to a KFC drive thru with William and Prince Harry and ordering fast food, proudly giving the name Spencer, her surname at birth.
Larraín said: "We didn't aim to make a docudrama, we wanted to create something by taking elements of the real, and then using imagination, to tell the life of a woman with the tools of cinema. That is why cinema is so fantastic: there is always space for imagination."