Rose McGowan has said that Democrats are in a "deep cult" in an appearance on Fox News.
The outspoken actress and #MeToo advocate discussed being able to recognize a cult having grown up in one herself, in comments that were labeled "disturbing" by critics.
"I am not here to make people feel bad about their political choices," she told host Tammy Bruce on Fox News Primetime on Monday night.
"But I am here to say that you might be in a cult too if you don't know the signs. And I do believe Democrats, most especially, are in a deep cult that they really don't know about and aren't really aware of."
The former Charmed star said that Democrats "masquerade" as helpers despite being "against changing the world for the better."
"They're for a system that is for so few people and benefits so few, but they masquerade as the helpers—we would do this, the world would be perfect if only those Republicans would get out of the way," she said.
McGowan, 47, spoke about her upbringing in the Children of God Cult, which she said gave her a "superpower" to recognize other cults.
"It gave me the ability to see the control and the propaganda machine, especially in the US, for what it is and how it harms people and how the left can harm people just as much as the right if they go very, very deep into it and ignore all other aspects of, kind of, reality in a way," she said.
"You're serving a master that might not be serving you.
"I do believe that Democrats most especially are in a deep cult, that they really don't know about and aren't really aware of.
"I leave the Republicans alone more because I do respect people more that are like this is what we are, this is what we're about, this is what we're against."
Commenting on the Fox interview on Twitter, actress Rosanna Arquette labeled McGowan's comments "disturbing."
While writer Tara Dublin added: "It makes me sad to hear Rose McGowan talking like this. Who brainwashed her?"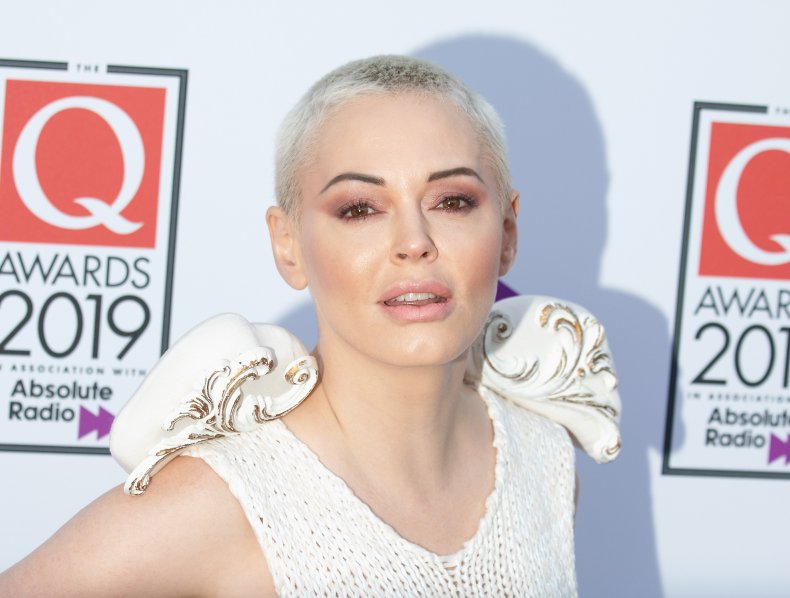 Previously, McGowan lashed out against Joe Biden and the Democrats when Biden accepted the Democratic Party's presidential nomination in 2020, calling the current president the "season of darkness."
She tweeted: "You are the season of darkness. @JoeBiden @dnc You are monsters. You are frauds. You are the lie."
McGowan railed against apparent shortcomings and failures of the Democrats to stop a number of social issues like systemic racism and police brutality when in office.
She wrote: "What have the Democrats done to solve ANYTHING? Help the poor? No. Help black & brown people? No. Stop police brutality? No. Help single mothers? No. Help children? No. You have achieved nothing. NOTHING. Why did people vote Trump? Because of you motherf******."