Why Is 'This Is Us' Ending After Six Seasons on NBC?
This is Us is airing its series finale on Tuesday, May 24, five and a half years after viewers first met the Pearson family.
The NBC show remains a ratings hit for the network. The weepy drama is the fifth most-viewed show of NBC's 19 scripted shows this season, and first among the 18 to 49 demographic key to advertisers. However, this has not stopped the show from coming to an end.
Why is This Is Us ending? In interviews, its makers have discussed their decision to end the show after six seasons and 106 episodes. Read on to find out what they said.
Why This Is Us Is Ending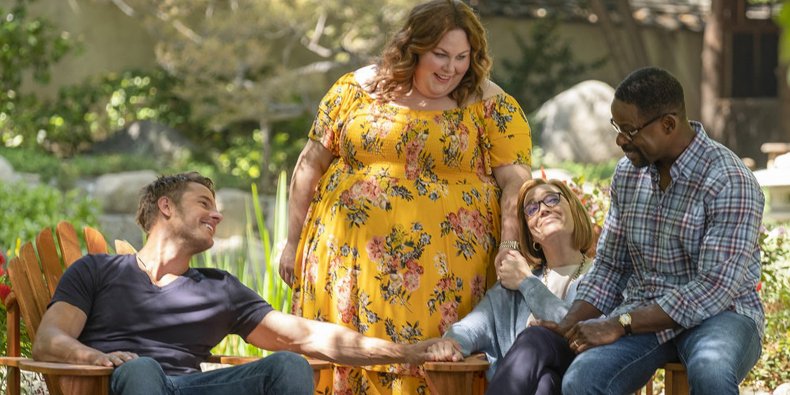 The decision to end the show after Season 6 was made years ago—in fact, it was the plan right from the start of the first season in 2006.
As This Is Us creator Dan Fogelman said at a Television Critics Association event: "It's not because we don't have any more story to tell.
"It's because we exactly planned it to go this way. And so we're on a five‑year path, and to suddenly pivot and add more because we don't want it to end, it wouldn't be quite responsible to the show and what we have planned, and it would start becoming something else."
Planning things years in advance has been part of the process since the show's beginning. For example, a number of scenes in the series finale were filmed as far back as four years ago.
Speaking of this, Mandy Moore told Deadline: "To be honest, a lot of what is in the finale for Milo [Ventimiglia] and I was filmed years ago. So, I don't even remember what it was."
In a Variety interview, Fogelman said that the idea for the finale has not changed much since his original idea for the show: "I always wanted and always had planned for the final episode of the series to revolve around the epilogue of the continuing story of the family rather than the moment [of Rebecca's death]."
Long-time This Is Us fans may not be surprised that the show is ending now. When NBC ordered seasons four, five and six together, there were reports that the show would end after that three-season block. Around the same time, Fogelman described Season 3 as the "midpoint" of the show.
In April 2019, the This Is Us creator told the Hollywood Reporter: "​​We never set out to make a television series that was going to last 18 seasons, so we have a very direct plan."
Though Fogelman has long talked of his plan to end the show after around five years, there was likely another fact at play. The 18 episodes of Season 6 takes the show over 100 total episodes. 100 episodes is typically the length of time a show will have to last if it has any hopes or being picked up for syndication, which would make the show profitable for years to come for its owner Disney (as well as Fogelman and the rest of the cast.)
The This Is Us series finale airs Tuesday, May 24 at 9 p.m. ET on NBC. All episodes so far are streaming on Hulu.