'Unprofessional' Rex Tillerson Gives Meddling White House Staffers an Earful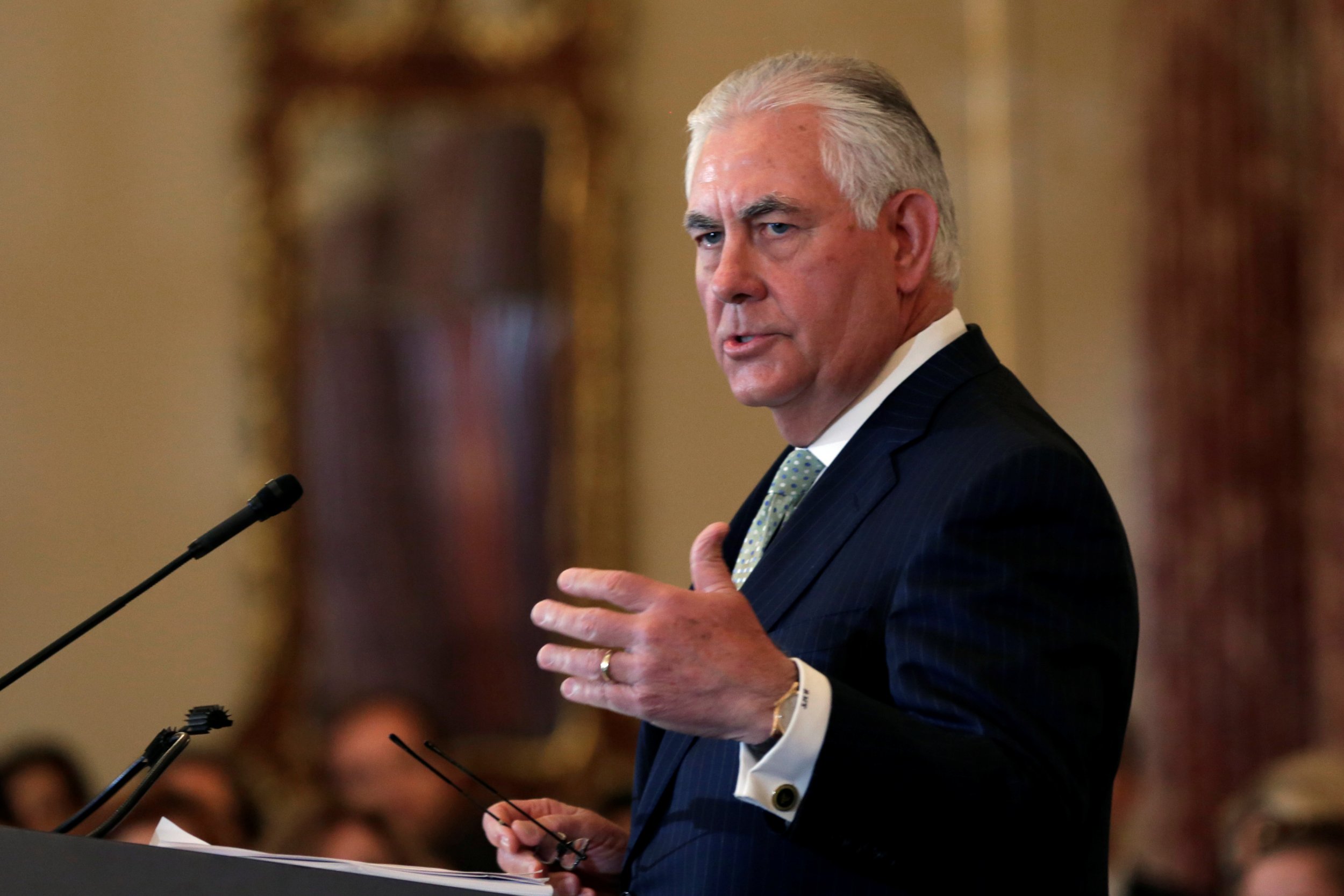 Secretary of State Rex Tillerson lit into top Trump administration staffers during a meeting in White House Chief of Staff Reince Priebus' office last Friday.
Tillerson—widely known for his sober, unflappable demeanor—was riled by what he saw as White House meddling in staffing the State Department. The department is still missing more than a hundred staffers in senior positions five months into the administration.
Four people familiar with the details of the meeting described the heated exchange to Politico. During his tirade, Tillerson quarreled with the director of presidential personnel, Johnny DeStefano. Tillerson made clear he didn't want DeStefano to question his judgement or "have any role in staffing," said a senior White House aide who knew the details of the conversation.
President Trump's son-in-law and senior advisor, Jared Kushner, Priebus, and Tillerson's chief of staff Margaret Peterlin were also in the room when Tillerson began to raise his voice. After his outburst, Kushner told Peterlin that what happened was unprofessional.
President Donald Trump had promised Tillerson authority to staff the State Department—which acts as the face of the U.S. abroad and carries out complex diplomatic missions—with the individuals he deems right for the job.
Yet Tillerson has been overruled by the White House in the past. In February, Trump rejected his pick for Deputy Secretary of State, Elliott Abrams, because he was critical of Trump during the 2016 election campaign. The White House has also resisted Tillerson's wish that career diplomat Susan Thornton, who is acting assistant secretary in the Bureau of East Asian and Pacific Affairs, officially take over the job.
Trump has also given Tillerson the task of slashing the State Department budget by 28 percent—a move that former diplomats and Trump's own Secretary of Defence James Mattis have called a danger to national security.
The lack of senior officials at the State Department is having an impact. It was evident early this week when three foreign ambassadors, including two from Europe, told The New York Times that they are now contacting the National Security Council to answer their questions because the State Department doesn't return their calls or give them the information they need.
Tillerson and Trump's generals have often been sidelined or contradicted by the president. On Monday the White House failed to coordinate a warning it issued to Syria about using chemical weapons with U.S. national security agencies, according to several U.S. officials.
The Secretary of State has also disagreed publicly with President Trump over a blockade of Middle East nations against Qatar.
"Colleagues are capable of frank exchanges," State Department spokesman R.C. Hammond told Politico when asked about Tillerson's outburst. "Evaluating nominees did get off to a slow start, but it is now moving along at a pretty good clip."