A woman has been slammed online for telling her husband he's treating their niece, who lives with them, differently from their biological children.
The dad took to Reddit to explain their family dynamic, under username Toddlernightmare, saying he has an 8-year-old and 2-year-old son.
The man and his wife, both in their early 30s, recently took in their 5-year-old niece, daughter of his wife's sister, and it looks like she might be staying permanently.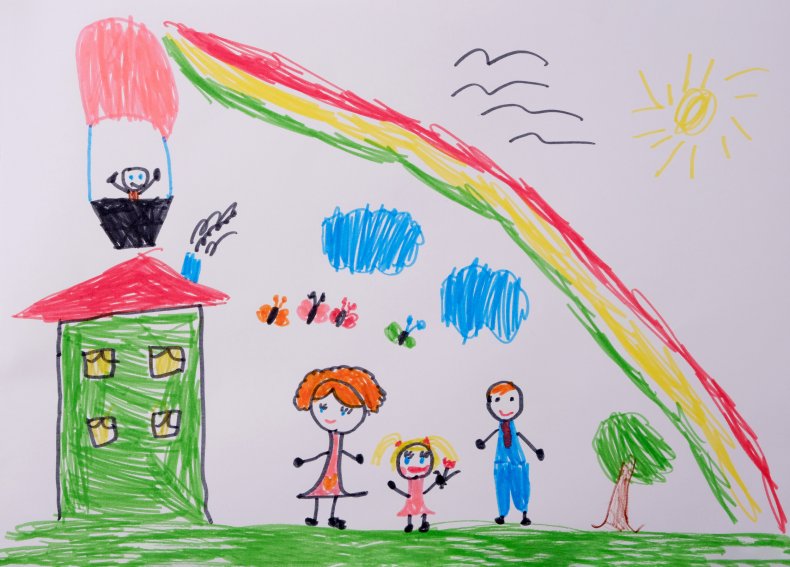 The stay-at-home-dad explained his wife went back to work as she earns more, and they were happy with the household dynamic.
But it reared its head in a dispute over bedtimes, as the dad said: "Her niece came to live with us eight months ago, and it's looking like she will stay for much longer, maybe even permanently.
"She isna [is a] lovely girl, but was raised by drug addicts, so her routine was basically non-existent. I made a solid routine in our house for her (as in chores, sleep schedule etc) and she has adjusted really well.
"My wife works 8-5. The kids wake up at 7, then my wife takes the 8yro to school and I am home with the other two. The 8yro goes to bed at 8 p.m., the 5yro at 7:30 p.m. and the 2yro at 7 p.m."
His wife relayed her niece wanted to move her bedtime to 8 p.m., but the dad refused, saying the elder son went to bed later as he has more chores.
He continued: "My wife got really p***** at me and said that I am treating her niece unfairly because she isn't mine. I said that's ridiculous. She told me we may some day adopt her and I need to treat her like my own.
"I told her I do treat her like my own and a regular sleep schedule is what I maintain for all my children, it's not like the 8yro can stay up later than agreed or the 2yro can skip naps just cause he hates sleep.
"She called me a biased 'father' and an AH for putting my kids before her niece. I told her if I'm such a horrible father, she is welcome to be a SAHM and deal with the kids, while I go work. She was really hurt."
Newsweek reached out to Toddlernightmare for comment.
The post, which can be read here, amassed more than 10,000 upvotes and comments, as people slammed his wife's outburst.
Numerous people weighed in, as Raging_Carrot47 said: "Might help to remind your wife of this week to solidify that you are treating your niece the same way you treat your own? (If you haven't already, of course)."
Poo_explosion wrote: "Why is your wife ignoring the fact that their bed times are mostly/entirely based on age?"
Blzzl pointed out: "Also he's treating her EXACTLY like her own. She is 5, the other is 8, 5 y.o goes to bed earlier period. NTA."
Riley_Stenhouse thought: "I would be insisting on marriage counselling if my partner accused me of something as frankly disgusting as treating the children in your care poorly because they aren't yours."
The chart below, provided by Statista, shows the amount Americans sleep.
This_Cauliflower1986 commented: "NTA but your wife is. She is trying to make decisions based on developmental needs at an age about favoritism. It isn't favoritism and it's that simple. Could she be projecting her own anxiety about her own favoritism or wanting to avoid it onto your actions?"
Western-Hole asked: "NTA. I don't know what your wife's problem is, but the five year old doesn't need to stay up any later than they are right now."
While Crawdad29 added: "NTA. You're setting appropriate schedules for the kids. Little ones always push. Parents stay fast to the routine. Your wife is out of line."
The bedtime set for the 5-year-old is in line with recommendations from The National Sleep Foundation, who say pre-schoolers should get between 10 and 13 hours rest.
That reduces to nine and 11 hours for school-aged kids, and it's even less for teenagers who are advised to get eight to 10 hours sleep.
That's in contrast to newborns who should sleep for 14 and 17 hours, infants require between 12 and 15 hours shut-eye, and it's recommended toddlers should rest for between 11 and 14 hours.