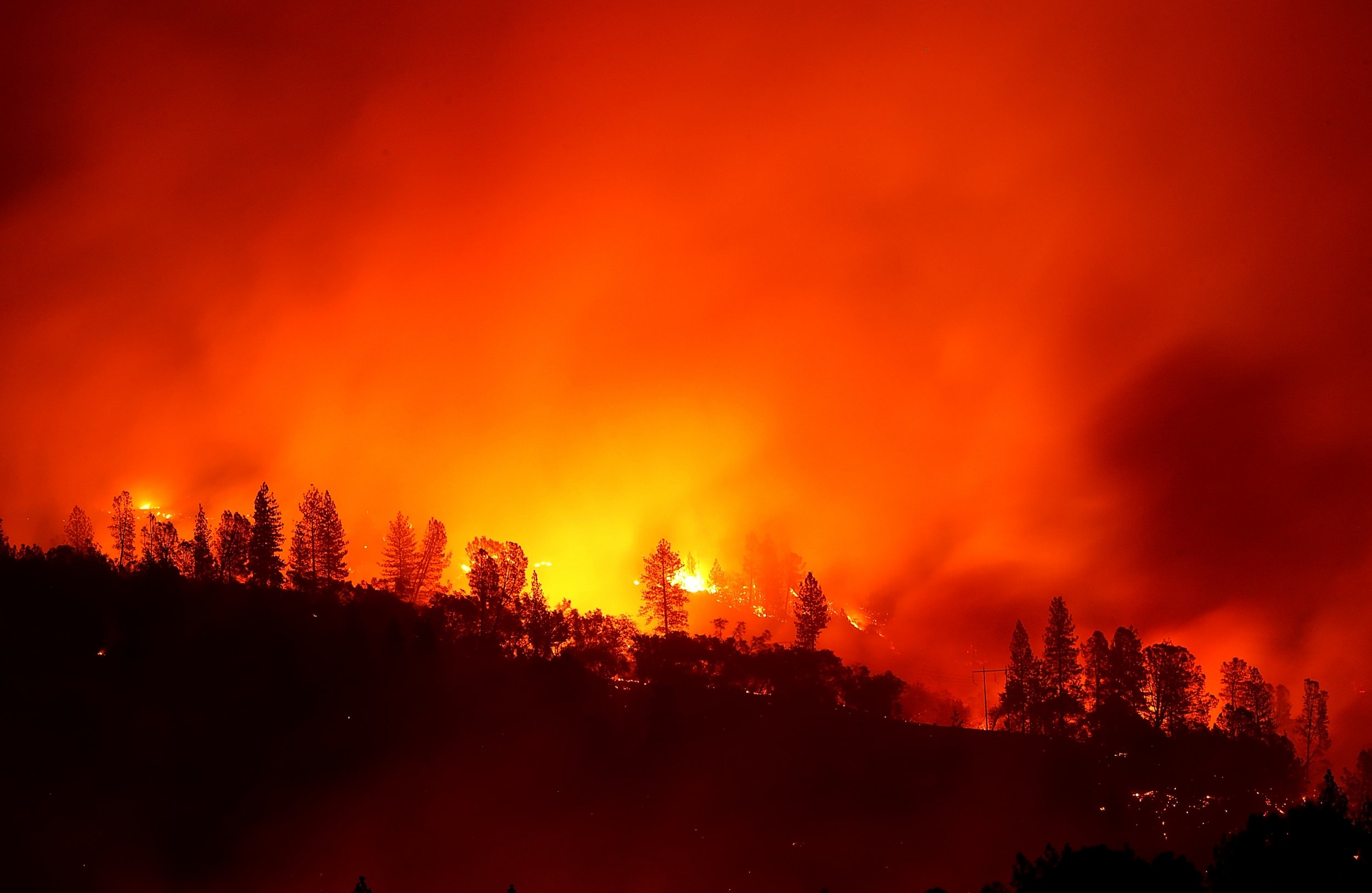 While spring and summer are a much-welcomed change from the cold and dark winter months, they come with certain risks that are heightened due to rising temperatures and more days of sunshine. Last year, wildfires burned record-amounts of acreage in California destroying thousands of home and killing more than 80 people. A newly released federal forecast notes which areas of the country are likely to face increased risk of wildland fires in the months to come.
The National Interagency Fire Center releases updated forecasts for the season each month on the first of the month. This month, the forecast for April, May, June and July included details for the various regions where fire activity is expected. The NIFC considers snowpack, temperatures, precipitation and other factors when creating its outlooks. Drought conditions after a dry season contributed to the 2018 fires spreading and being difficult to control, conditions that are factored into forecasts for the upcoming season.
For the month of April, there are only a few areas where NIFC expects an above normal potential for significant wildland fires. Most parts of the country have a normal or below normal chance of such fires breaking out, despite the fact that there were red flag warnings for much of the Northeast on Thursday.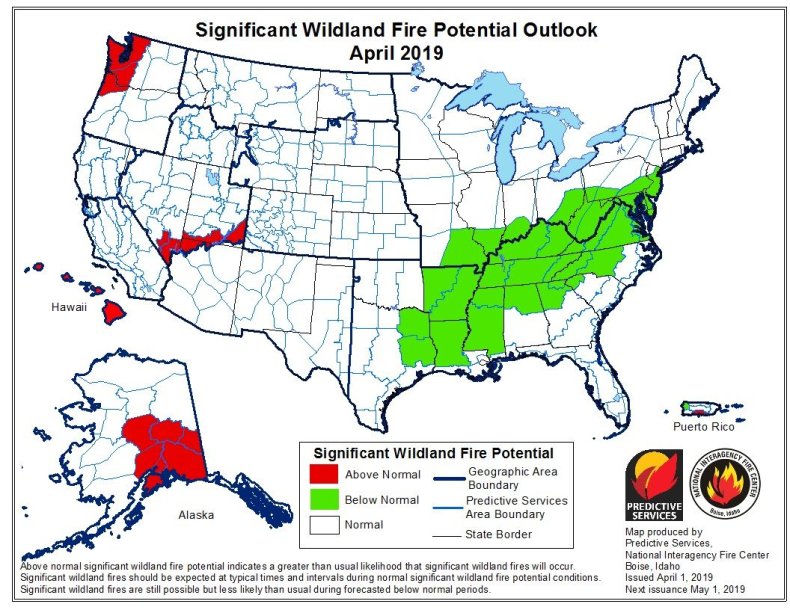 All of Hawaii, as well as parts of Alaska, Washington, Oregon, Nevada, Arizona and Utah, had an increased chance of significant wildland fire potential. The places with an elevated chance of fire are indicated on the outlook map with red while the areas in green indicate places where there is a below average chance.
The snowpack in many areas was promising ahead of the fire and typically more dry season. Many areas had above-average snowpack, especially in the West. Those areas where there was less snowpack, like Alaska, were also some of the areas where the chance for fires was higher.
"Snowpack melting rates are a more important factor than snowpack levels in assessing potential fire season activity ahead. An average or slower than average melting rate can allow for a late entry of the timbered elevations into the fire season, whereas a faster melting rate will allow for high elevation fuels to become receptive to fire sooner," said the report from the NIFC.
The outlook for May is similar to that for April, but come June parts of California are added to the list of areas at risk. By July, nearly all of the areas with increased risk were expected to be along the West Coast and in Hawaii.
For the areas of northern California and Hawaii, the report said, "Typically, wildfire activity is minimal through April. Although low elevation grass fires increase in May, they do not typically grow to significant sizes. Significant fire potential will remain Normal, or minimal, through May."
The next forecast is scheduled to be released May 1 and will provide and updated outlook for May and the summer months then.
The NIFC did not immediately respond to Newsweek's request for comment.