Seven-year-old Girl Raises Hundreds of Dollars for Animals Devastated by Australian Wildfires by Selling Juice
Wildlife has been suffering in the fires ravaging Australia so one little girl thousands of miles away decided she wanted to help.
Seven-year-old Bella Oakley came to her mother with a fundraising idea after she had heard from her teacher at Belton Primary School in Shepshed, Leicestershire, England, about how the blazes had hurt animals.
Her mother Joann told ITV News: "Bella came home from school that day and asked if we could set up a juice stand." She put an appeal on Facebook for people to come buy and buy the juice, which got 500 likes and it "just snowballed from there."
"When I asked her why she wanted to raise money she said: 'Because Mummy, we have to love and care for every country all over the world.'"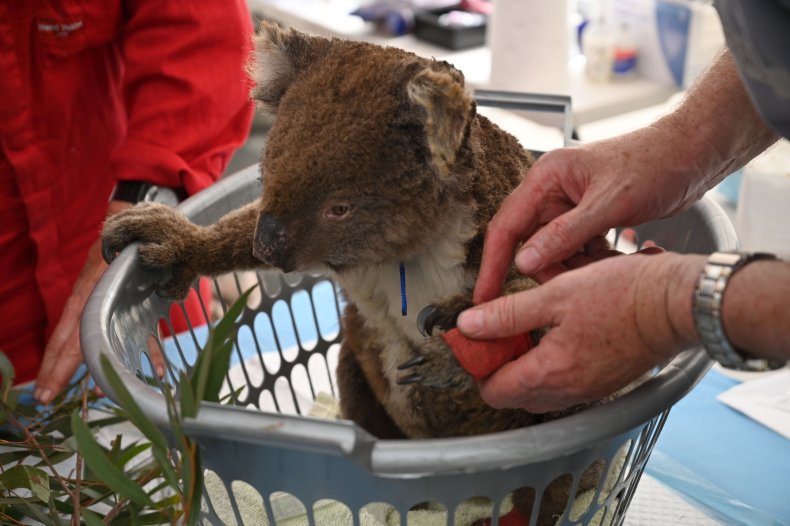 Some plucky determination to stand out in the winter paid dividends for Bella and the animals she wanted to help. She also used money from her own piggy bank to take her tally over the £300 ($390) mark, all of which will go to the charity Wildlife Rescue (WIRES).
"I am surprised that this little girl has raised so much money just from selling juice," Joann said. "We had people driving by chucking money out the window at her. I am so proud of her, she is an incredible little girl and is one of a kind.
"The charity has also thanked her for thinking of them. Her stall has reached halfway across the world," she added.
Animal welfare groups have sounded the alarm of the impacts of the fires and a base has been set up on Kangaroo Island in South Australia to help rescue injured animals.
Some ecologists have expressed particular concern over the fate of animals such as the Kangaroo Island dunnart, a mouse-like marsupial, and the glossy black-cockatoo, The Guardian reported.
Meanwhile, thousands of pounds of carrots and sweet potatoes have been dropped across the state of New South Wales to provide a food source for those animals struggling to survive on a parched and burnt landscape, Australia's ABC News reported.
WIRES spokeswoman Vickii Lett told Newsweek in a statement: "As a wildlife carer it is difficult to describe how it feels to witness the terrible destruction of our wildlife and their homes in our native forests.
"We are rescuing and caring for many species including our iconic koalas who have been so terribly impacted not just by these fires but by habitat loss which leads them to be exposed to many threats. Possum, gliders, birds, kangaroos and wallabies.
"Words being used to describe these fires are 'unprecedented' and 'ferocious'—both are accurate," Lett said.