Amid Elon Musk's purchase of Twitter, there has been speculation about the social media giant reinstating the account of former President Donald Trump.
On April 14, Musk announced a bid to buy Twitter after the CEO of SpaceX and Tesla purchased a 9 percent stake in the company in March. On Monday, Twitter announced that it was selling the social media platform to Musk for roughly $44 billion.
Prior to the announcement on Monday, The Wall Street Journal reported that Twitter could finalize a deal to sell Twitter to Musk sometime this week, citing sources familiar with the matter. Reuters reported that Twitter CEO Parag Agrawal recently called Musk's bid the "best and final" offer, citing anonymous sources familiar with the situation.
Following Musk's successful purchase of Twitter, he will likely be able to make concrete changes to its policies and potentially control which users are banned and if currently banned users, such as Trump, will be given their accounts back. Trump was first banned from Twitter and several other social media platforms following the 2020 presidential election and January 6, 2021, riot at the Capitol.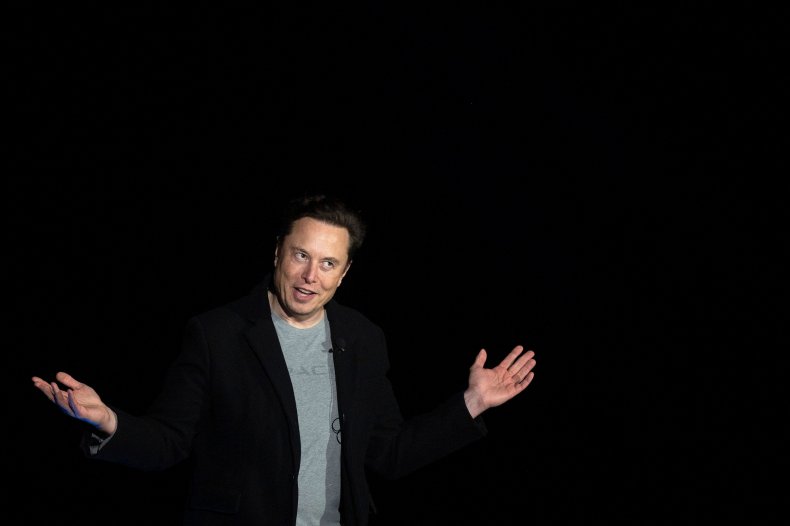 While it is unclear if Musk will change Twitter's policies, he has spoken about free speech on the social media platform since purchasing his stake in Twitter. He conducted a poll asking his Twitter followers if they felt that the platform "rigorously adheres" to promoting free speech.
Musk also spoke about free speech on Twitter during an interview at a TED conference earlier this month.
"Well I think it's very important for there to be an inclusive arena for free speech," Musk said during the conference. "Twitter has become kind of the de facto town square, so it's just really important that people have the, both the reality and the perception that they are able to speak freely within the bounds of the law.
"We want to have the perception and the reality that speech is as free as possible....A good sign as to whether there's free speech is: Is someone you don't like allowed to say something you don't like? And if that is the case, then we have free speech."
According to the Associated Press, in a joint statement following the sale, Musk and Twitter said: "Free speech is the bedrock of a functioning democracy, and Twitter is the digital town square where matters vital to the future of humanity are debated."
Despite the possible chance that Trump could have his account reinstated, the former president previously said that he "probably" wouldn't return to Twitter if Musk takes over.
"Twitter's become very boring. They've gotten rid of a lot of good voices on Twitter, a lot of their conservative voices," Trump said during a recent interview with SiriusXM's Americano Media.
Since being permanently suspended from Twitter, Trump has launched his own social media platform, Truth Social.
Newsweek reached out to Musk and Trump for comment.
Update 4/25/22, 3:41 p.m. ET: This story has been updated with additional information following Musk's announced purchase of Twitter.