Will L.A.'s 'Woke' DA George Gascón Be Next Victim of California Revolt?
As a petition grows to recall Los Angeles County District Attorney George Gascón, so do the hopes of Emma Rivas for an end to progressive policies that she says would deny justice for her slain son and have spurred a criminal rampage in the City of Angels.
Gascón, a Democrat, was elected in 2020 with the benefit of Hollywood celebrity endorsements and Bay Area cash on promises to enact the kind of justice reforms demanded by protesters against the killing of George Floyd. But even some in mostly Democrat communities are now pushing for his removal in the face of surging crimes that range from theft to murder.
Gascón could be the next progressive to fall after San Francisco's district attorney, Chesa Boudin, was ousted by voters in a recall ballot on Tuesday. In a sign of a similar shift in sentiment in Los Angeles, billionaire Rick Caruso took a step forward in the mayoral race with promises of a safer city.
Complaints in California over progressive policies resonate in some other parts of America where there has been anger over rising crime, with wider potential fallout for President Joe Biden and the Democrat Party ahead of November midterm elections. Gascón has dismissed the attempt to oust him as a partisan effort by Republicans.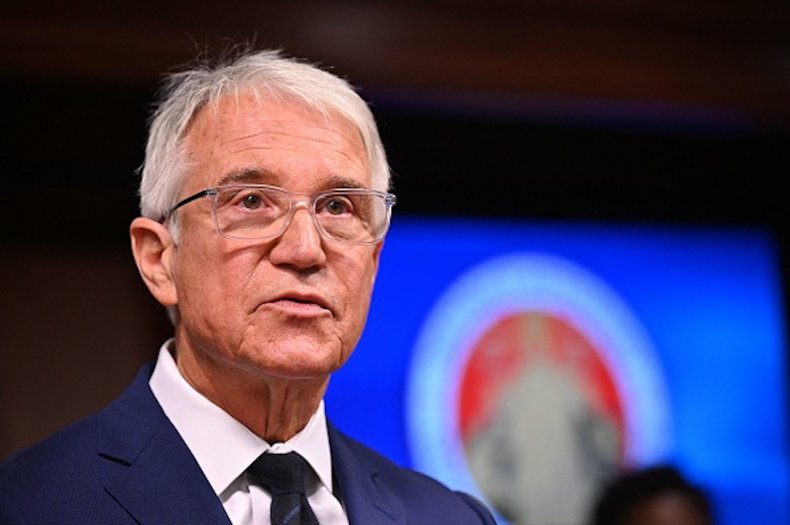 Rivas, a 53-year-old longshore worker, told Newsweek that she voted for Gascón but turned against him when she discovered the gang member accused of shooting her 25-year-old son in 2016 was unlikely to face an enhanced penalty for gun possession.
The withdrawal of such enhanced penalties, along with bans on sentences to death or life without parole were signature policies of Gascón. He also halted tougher sentencing under the so-called Three-Strikes law, eliminated cash bail and refused to allow juveniles to be prosecuted as adults for the most heinous crimes
"It meant that a murderer only has to serve 80 percent of his time. I thought, 'This is not OK.' I knew in my heart I needed to be there to start a petition," Rivas said. "My heart is with the parents who lose their children in today's time under Gascón's policies."
Rivas told of the pain of standing beside another mother, Cortlyn Bridges, who collapsed when she heard that one of the suspects involved in the killing of her daughter on Venice Beach's boardwalk would be sentenced to 80 hours of community service, probation and a promise to graduate college. The suspected killer and another suspect still face trial.
A first petition for a recall of Gascón failed in 2021, but a new petition was approved by the county in January, already reaching more than 500,000 of the 566,000 signatures required by July 6.
Newsweek reached out several times to Gascón and his appointees, Special Advisers Tiffiny Blacknell and Alisa Blair and Chief of Staff Joseph Iniguez. None responded to requests for comment.
Although Gascón has recently showed signs of shifting some of his policies, he has also criticized the attacks against him as "purely partisan" and blamed the city's rising crime on national leaders.
"We're in this position today because we have leaders in our country who are willing to disregard public safety, sell assault rifles to 18-year-olds, spread racist hate if it helps them win elections and offer a false narrative that locking out the mentally ill, the homeless and more is somehow going to make us safer," Gascón said during a recent news conference while calling for national gun control.
Fight over guns
Detractors say that Gascón's policies are encouraging gun crimes by removing the enhanced sentences for criminals who carry firearms.
"California's gun laws are the strictest in the nation. Yet, for some inexplicable reason, Gascón refuses to enforce them. Now he has the audacity to lecture the rest of the country about the danger of gun violence," tweeted Eric Siddall, vice president of the Los Angeles Association of Deputy District Attorneys, which has sued Gascón over his policies.
District Attorney Todd Spitzer, a Republican who won Tuesday's primary in his bid for re-election in Orange County, just south of Los Angeles, is running on the slogan "No LA in OC."
"No one wants Los Angeles here," Spitzer told Newsweek, noting the sentiment he hears over and over while campaigning.
Homicides in Los Angeles County jumped 94 percent and auto thefts 59 percent from 2019 to 2021, Sheriff Alex Villanueva announced recently, blaming Gascón's policies along with other factors such as the COVID pandemic and a shortage of deputies. The LAPD said homicides reached a 14-year high of 397 during Gascón's first year in office.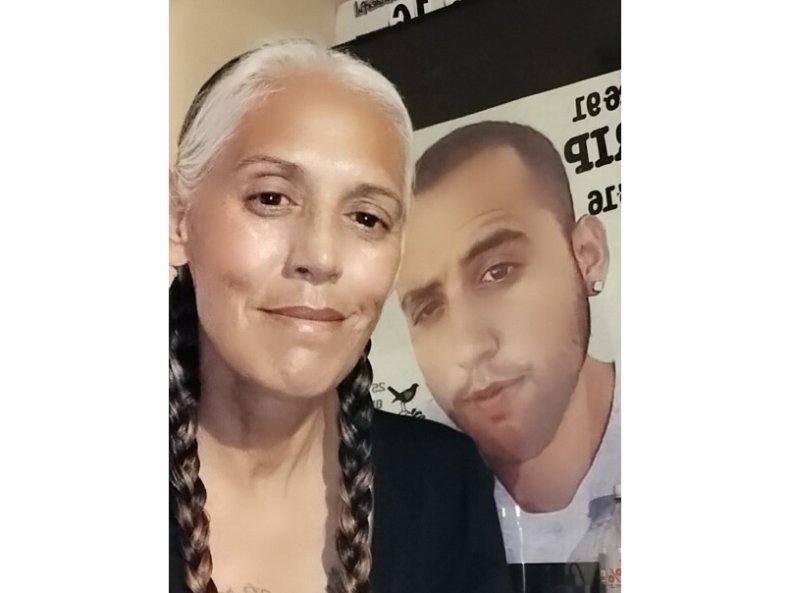 Crime has not been rising only in Los Angeles. Statistics show significant rises in New York City, Chicago and Philadelphia, which Republicans point out are all Democrat-run cities. In San Francisco, a perception of rising crime and homelessness led to the progressive Boudin's defeat in the recall vote.
Miriam Krinsky, executive director of Fair and Just Prosecution, a group that describes itself as "working to promote a justice system grounded in fairness, equity, compassion and fiscal responsibility," told Newsweek that L.A.'s crime rate is not outside national trends after the pandemic. She said some crime figures had even fallen there.
"Change is never easy," said Krinsky, a former federal prosecutor who worked for Gascón when he was the district attorney in San Francisco. "What we've seen from Gascón is a smarter way of thinking about things we've done in the past."
Villanueva disagrees. The first Democrat to be elected to his post in more than a century, he campaigned for justice reform but is now highly critical of Gascón.
"It was very easy to sell reforms to an unsuspecting public, but remember he never campaigned on his special orders," Villanueva told Newsweek. "When he unveiled the orders the day he was sworn in—then it became an 'Oh my God moment.'"
'Woke elite'
Villanueva said it was "the woke elite who supported Gascón that live in their gated communities and don't have homeless encampments in their view that are conducting social experiments with other people's lives."
Defending Gascón, Krinsky said he had hidden nothing and did exactly what the voters had approved.
Gascón defeated incumbent Jackie Lacey, another Democrat, in December of 2020 to become L.A. County's 43rd district attorney. His victory came six months after the killing of George Floyd by a white police officer in Minneapolis and the protests against police brutality that followed.
L.A. County's first Black district attorney, Lacey had not supported wholesale criminal justice reform and became a target of progressives, receiving criticism from Black Lives Matter (BLM) and the American Civil Liberties Union. Gascón, himself once an LAPD cop, had promised to turn the court system upside down, reduce racial disparities, end mass incarceration and hold police accountable.
He won high-profile Democratic endorsements, including from then-U.S. Senator Kamala Harris, incumbent Los Angeles Mayor Eric Garcetti, California Governor Gavin Newsom and Representative Adam Schiff. He was backed by BLM and by a swath of celebrities, including Susan Sarandon and Sophia Bush. Singer John Legend narrated Gascón's promotional video.
Major donors included Netflix co-CEO Reed Hastings and his wife, Patty Quinlan. The biggest, with more than $2.5 million, was billionaire George Soros, according to reports. According to the Los Angeles Times, Gascón raised $12.4 million to $7 million for Lacey, who got most of her money from law enforcement unions.
In office, Gascón made good on his promises. But his critics say the money thrown at criminal justice reform and rehabilitation has done anything but cut crime.
Among those critics is Pico Rivera City Council member Andrew Lara, a self-described Democrat who grew up in a rough neighborhood in L.A.'s Boyle Heights area and was raised by a father who had been involved with gangs. Now he says citizens have to dress down when they go out because they fear robbery.
"This is America—people have the right to wear a nice watch," he said. "When Gascón started to issue directives, including that no gang enhancements would be tacked on, I knew it was the wrong way to go."
"As Democrats, we get up in arms about a mass shooting, but on the flip side, if you're a minority and someone carrying an illegal gun, you're gonna look the other way on that?" he told Newsweek.
Beverly Hills crime wave
The anti-Gascón movement gained momentum after the crime wave hit Beverly Hills, home to Hollywood stars and upscale boutiques and eateries.
An armed robbery at the restaurant Il Pastaio made national headlines in March of 2021 when a patron was held at gunpoint by gang members trying to steal a $500,000 watch. A fellow customer took a bullet to the leg.
In December 2021, Jacqueline Avant, an 81-year-old philanthropist, CEO and wife of legendary music executive Clarence Avant, was fatally shot during an invasion at her Beverly Hills mansion.
"Early on—not just recently—Beverly Hills realized their city was under attack by the violent criminal element," former L.A. County District Attorney Steve Cooley, a Republican, told Newsweek. He noted that Beverly Hills police had charges in the robbery at Il Pastaio filed by the U.S. Attorney's Office rather than through the D.A.'s office, something he said was unprecedented.
Smash-and-grab thefts and follow-home robberies have been climbing in L.A. Union Pacific railroad reported a massive rise in thefts as scattered trash from packages ripped open by thieves littered its tracks. As he helped with the railway clean the debris, Newsom was heard saying: "I see what everybody is seeing, asking myself what the hell is going on? We look like a third-world country—these images."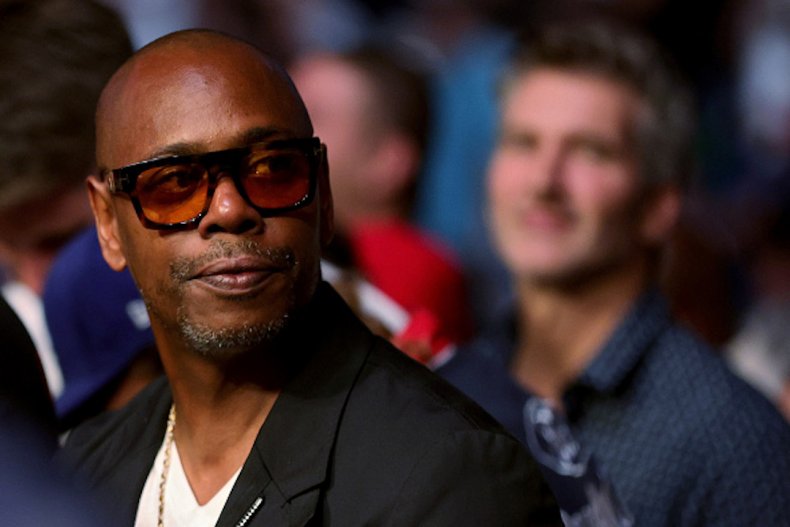 Criticism of Gascón for alleged leniency made headlines again recently after comedian Dave Chapelle was tackled on stage at the Hollywood Bowl last month and the assailant was charged only with a misdemeanor rather than a felony despite carrying a folding knife, which he did not attempt to use.
Some of the harshest attacks on Gascón have come from the D.A.'s office.
"We can't allege strikes, or allege guns, we're not allowed to ask for bail, we cannot file certain charges," L.A. County Deputy District Attorney Shea Sanna told Newsweek.
Sanna had been removed as lead prosecutor in one of the most controversial cases to be heard under Gascón. That was against Hanna Tubbs, a transgender woman who sexually assaulted a pre-teen girl in 2014. Tubbs committed the crime before she transitioned and just before she turned 18.
The D.A.'s office declined to prosecute her as an adult. She was given only a two-year sentence and Sanna said that there had been pressure for leniency despite Tubbs' history of violent crime. Tubbs now faces a first-degree murder charge in a separate case from 2019.
The negative vibe in the D.A.'s office was palpable and was pushing attorneys to leave, Sanna said. Without giving specific figures, Cooley said turnover in the office was higher than ever as people who had dedicated lifetimes to law enforcement felt they could no longer do their jobs while criminals ran amok.
"This is gangs, criminals with records undeterred and not getting caught and, if they are getting caught, not being effectively prosecuted," Cooley said, warning of a risk to neighboring counties. "It's like a cancer, it metastasizes."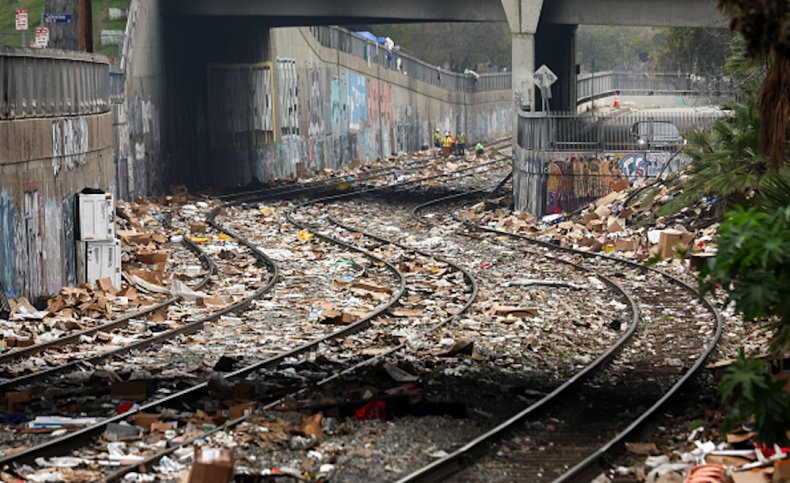 Prosecutors sue district attorney
In March, veteran prosecutors Maria Ramirez and Victor Rodriguez sued the D.A.'s office for undisclosed damages, alleging they had been demoted because they opposed Gascón's reforms. Both had spent more than 30 years in the D.A.'s office.
Longtime prosecutor Jon Hatami is also suing Gascón, the county and Gascón spokesperson Max Szabo for "libel, defamation, retaliation, and the creation of a hostile work environment." None responded to requests for comment.
Hatami was a lead prosecutor in one of the most infamous child-abuse cases in California history, featured in the Netflix documentary series The Trials of Gabriel Fernandez. He alleged that Gascón deliberately denied him complicated cases within his jurisdiction as punishment for not adhering to his directives.
"I didn't think when he talked about reform, he meant he would lessen the punishment of individuals who are hurting and murdering children," Hatami told Newsweek, accusing Gascón of failing to listen to anyone outside his own circle.
The list of those who have rescinded support for Gascón has grown to include ex-Los Angeles Police Department Chief Charlie Beck, the L.A. Police Protective League and the L.A. County Professional Peace Officers Association, as well as the Association of Deputy District Attorneys.
Tim Lineberger, spokesperson for the Recall George Gascón campaign, said attitudes have changed since the election.
"There was a big appetite for reform and equal treatment under the law and everybody was on board for that. That's what Gascón sold. But then he got into office and we found out he was soft-pedaling crime," Lineberger told Newsweek.
Lineberger said that 3.6 million petitions were recently mailed out to registered voters in L.A. County and he hoped that would help ensure the recall ballot happens.
One poll in March showed that Gascón could be expected to lose a recall vote. Some 98 percent of the members of The Association for Los Angeles Deputy Sheriffs voted in favor of recalling Gascón. Lineberger noted that 34 cities in L.A. County had taken votes of no-confidence in the D.A. to enforce the law.
"For local city council members to take a stand is pretty unprecedented and it sends a pretty loud message about what George Gascón is doing given that they're Democrat cities," he said.
Uncertainty among Democratic voters over rising rates of crime and homelessness is creating opportunities for relatively moderate Democratic candidates more broadly, UC Berkeley's Eric Schickler told Newsweek after San Francisco's D.A. was recalled.
"San Francisco didn't reject reform. It rejected the @GeorgeGascon/@chesaboudin approach on criminal justice reform," Siddall tweeted.
As the recall petition against Gascón has grown, he has changed tack, saying that tougher measures might be necessary in some circumstances. In February, he said, in documents addressed to deputy district attorneys and others in his office, that he thought some of his policies might have been too rigid "after listening to the community, victims and colleagues."
Krinsky said Gascón had always been expected to ruffle feathers.
"He's not locked into a view. He's willing to re-think it, but sadly there are a lot of forces that are tethered to the status quo," she said.
Gascón's critics dismiss the shift as no more than an attempt to reduce his unpopularity. Rivas is not convinced and doubts the relatives of other victims are, either.
The anger cuts across party lines, Hatami said.
"The group I hang out with—they're against him and they're all Democrats," he said. "We need to look beyond politics and see what's best for our community and when it comes to public safety, it's not a political issue, it's a human rights issue."