Will Michigan Marijuana Offenders Be Pardoned? Governor-elect Whitmer Considering Leniency
Michigan's Governor-elect Gretchen Whitmer said she would consider clemency for some past marijuana convictions following Tuesday's vote to legalize recreational weed in the state.
Whitmer, a Democrat, told reporters in Detroit on Wednesday that she would start "taking some action" on the issue in early 2019.
"I think that the people of Michigan have said that for conduct that would now be considered legal no one should bear a lifelong record for that conduct," Whitmer said in a video shared on her Facebook page. "We will start taking a look at that and making some decisions and taking some action early next year."
Some 20,000 people were arrested on mostly low-level marijuana offences in Michigan last year, the Detroit Free Press reported. Many of those cases would likely no longer be illegal under the new legislation, according to the report.
In Michigan, 49,928 people have been convicted for misdemeanor cannabis offenses in the last five years, according to the Free Press.
State representative Sheldon Neeley had previously introduced a bill that, if passed, would allow some people previously convicted on low-level possession charges to ask for their records to be wiped clean. "We definitely don't want people to have a criminal record for a nonviolent crime that is now legal," Neeley said in June.
Other states where recreational marijuana has become legal have taken some steps toward clemency for past weed convictions. Oregon Governor Kate Brown, a Democrat, pardoned one man for a historic marijuana-growing offence in 2016, The Oregonian had previously reported. Colorado's John Hickenlooper similarly pardoned seven people for decades-old weed-possession offences last November, The Denver Post reported at the time.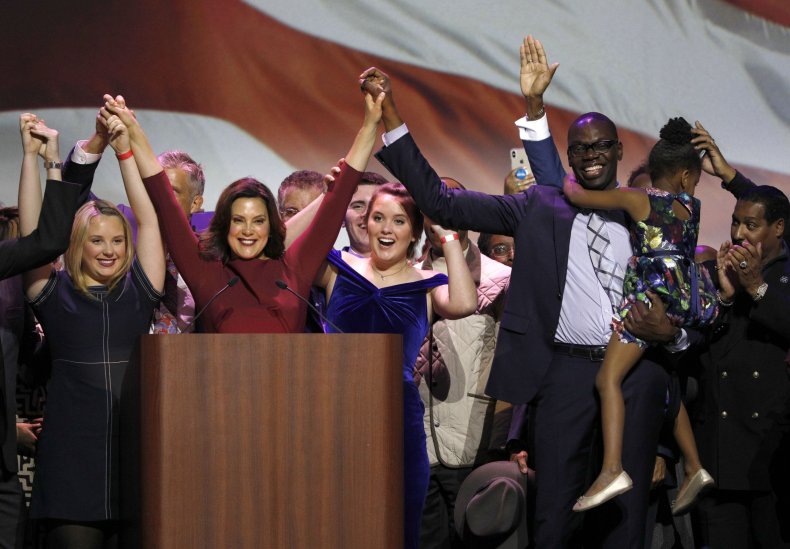 Whitmer told reporters she was committed to ensuring that Michigan had "thoughtful regulations" regarding recreational pot. "We can learn lessons from other states," she said, adding she had already been in contact with experts in states where recreational marijuana was legal. "We can avoid some of the pitfalls that they've encountered and do it smarter," she explained.
She went on to emphasize the importance of blocking children's access to the drug, while making sure to "collect those taxes" and spend them as voters would intend.
Michigan's recent vote made it the 10th U.S. state to legalize recreational weed, following in the footsteps of California and Colorado, as well as neighboring Canada. That nation became the second country in the world after Uruguay to fully legalize and regulate pot earlier in October, when new laws took effect.