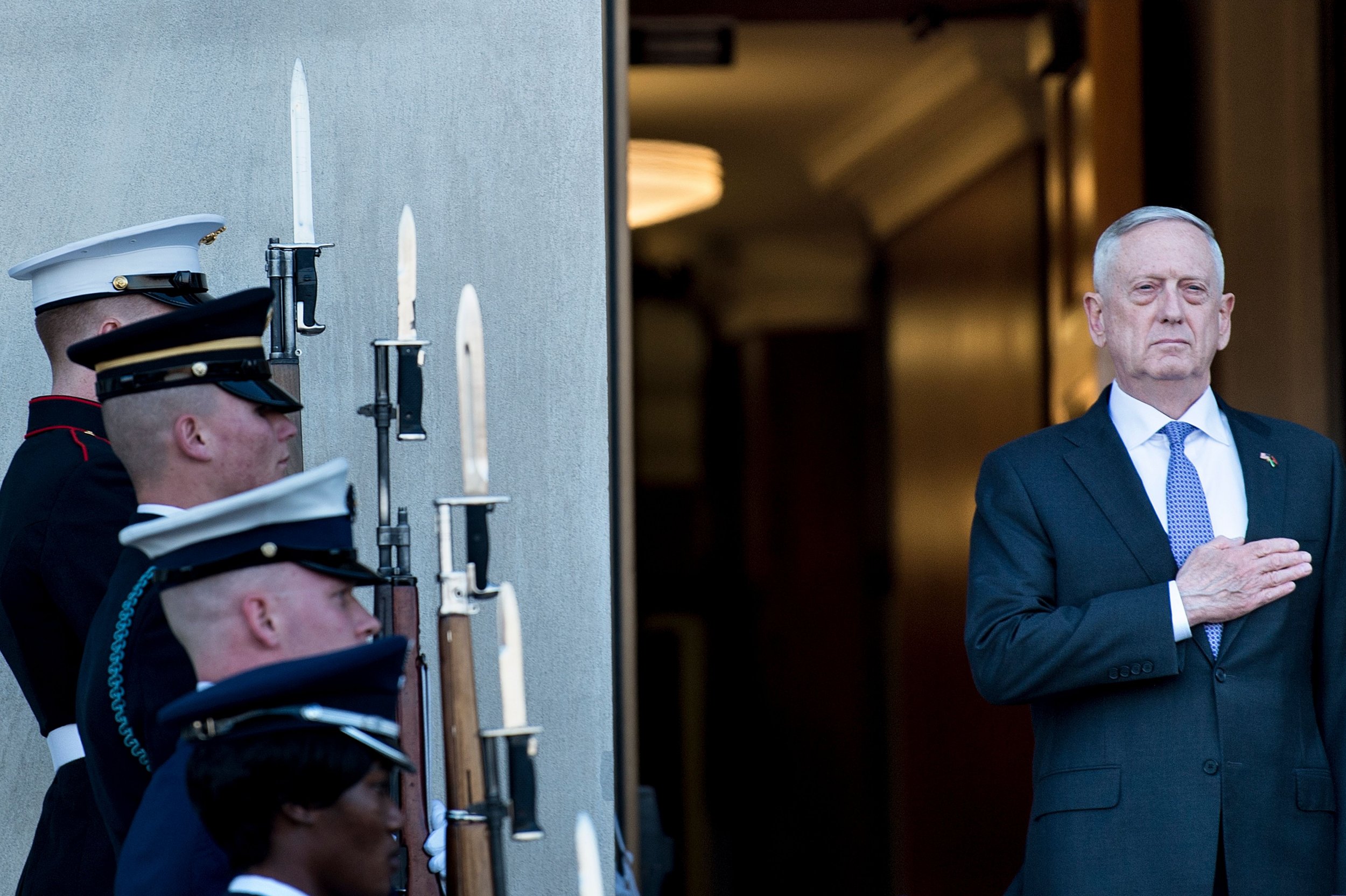 The United States Department of Defense is actively looking into banning staff from carrying their personal cellphones in the Pentagon, amid concerns about the security risks devices like them could pose.
Defense Secretary James Mattis is considering the ban, which could apply to both military and civilian personnel, three defense officials familiar with the review told CNN on the condition of anonymity. The discussion follows an earlier report by the Washington Post that warned the transmission of GPS data through personal fitness devices can be mapped to show the movements of defense officials and soldiers on bases around the world.
Related: U.S. navy spots Russian spy ship 100 miles off North Carolina coast
A heat map that lit up areas of persistent high activity for users of fitness trackers showed the outlines of facilities such as the Kandahar Airfield in Afghanistan very clearly, as it is situated in an area where civilian transmissions are few.
A final decision on what devices, if any, will be banned from the premises of the Pentagon has not been made but the discovery that trackers in consumer devices can pose a risk has underscored the need for review. Mattis himself reportedly ordered the review after voicing his desire to potentially ban cellphones in the department's headquarters.
"We take threats to security seriously and are always looking into any potential additional measures to further enhance the security of our of Department of Defense personnel," Pentagon spokesperson Audricia Harris said.
The Pentagon is the world's largest office building, with around 23,000 military and civilian staffers working there. It has classified areas where personal cellphones are not permitted and also areas where there is no cellphone coverage.
The current review of what devices stand to be banned stems from repeated incidents of Pentagon staffers bringing their phones into classified areas, two defense officials told CNN.
Such a policy has already been put in place in the White House. Personal cellphones and other similar devices are no longer allowed in the West Wing as of October. Along with phones, staff now place tablets, smartwatches and other personal devices that emit the same signal in a lock box before entering.