Will Tom Brady Be on the Air for Fox at the Super Bowl? What We Know
Tampa Bay Buccaneers quarterback Tom Brady announced his retirement "for good" on Wednesday after nearly a quarter-century at the pinnacle of professional football.
"I know the process was a pretty big deal last time, so when I woke up this morning, I figured I'd just press record and let you guys know first," Brady said in a video he posted on his Twitter page. "I won't be long-winded. You only get one super emotional retirement essay, and I used mine up last year, so really thank you guys so much to every single one of you for supporting me."
Brady's already got his backup gig lined up.
Last March, Brady signed a post-retirement deal with Fox Sports to be a color commentator with a 10-year contract worth $375 million to become the network's top NFL analyst, giving the network some added star power to compete with CBS' Tony Romo and ESPN's Robert Griffin III and Troy Aikman, whom the network poached from Fox. All signs indicated that Brady was to be the crown jewel of the network's roster.
"Over the course of this long-term agreement, Tom will not only call our biggest NFL games with Kevin Burkhardt, but will also serve as an ambassador for us, particularly with respect to client and promotional initiatives," Fox Sports said in a statement to the New York Post at the time.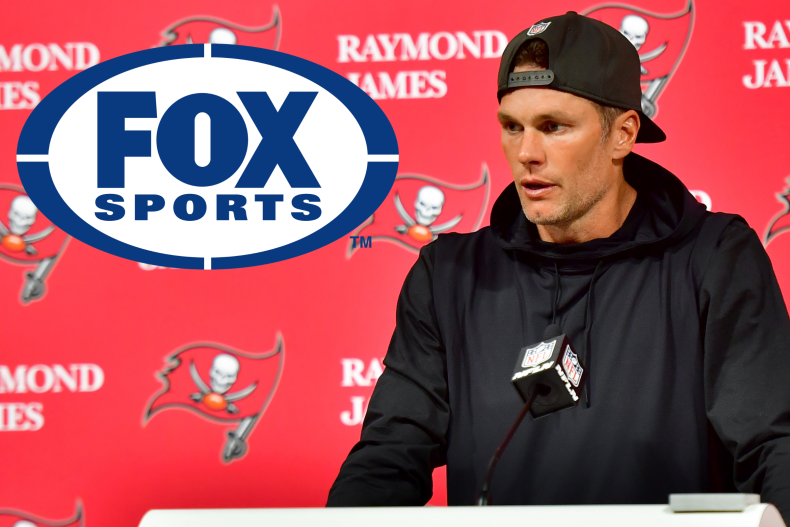 The network's biggest game this year is just two weeks away. On February 12, the Philadelphia Eagles will play the Kansas City Chiefs in Super Bowl LVII, a game that will be broadcast by Fox Sports.
Will Brady be a part of it? That's an open question. The game day roster is already set. While Burkhardt has already been established as the game's play-by-play announcer, former Carolina Panthers tight end Greg Olsen will serve as the in-game analyst, with Erin Andrews and Tom Rinaldi working as the sideline reporters.
It's also a tight timeline. While Brady has years of experience preparing for opposing defenses on a week's notice—and a current and direct knowledge of what both teams are capable of—the learning curve could be steep.
Still, he has significant television experience (as well as a podcast), and—with Fox Sports paying so much for his face and likeness—could potentially have a minor or contributing role in the game broadcast.
Newsweek reached out to Fox Sports for more information. At this point, his involvement in the game is little more than speculation.