Will Donald Trump Meet With Iran? President Says He Has 'No Preconditions'
President Donald Trump said Monday he would be willing to meet Iranian leaders "whenever they want," emphasizing that he would hold such a summit with "no preconditions."
"If they want to meet, we'll meet," Trump said during a press conference at the White House, Reuters reported. "I'd meet with anybody. I believe in meetings, especially in cases where war is at stake."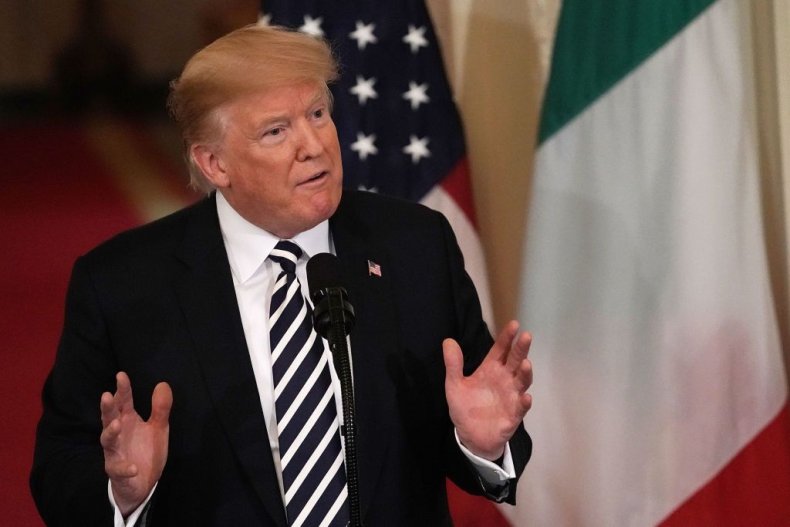 The president's comments come after an intense war of words between Washington and Tehran a week ago. On July 22, Iranian President Hassan Rouhani warned Trump not to "play with fire."
"America should know peace with Iran is the mother of all peace," the Iranian leader said. However, he went on to threaten that "war with Iran is the mother of all wars."
In response, Trump posted an all-caps tweet, warning Rouhani to "NEVER, EVER THREATEN THE UNITED STATES AGAIN OR YOU WILL SUFFER CONSEQUENCES THE LIKES OF WHICH FEW THROUGHOUT HISTORY HAVE EVER SUFFERED BEFORE."
Secretary of State Mike Pompeo also responded, comparing the Iranian government to a "mafia." He said that "prosperity, security and freedom for the Iranian people are acceptable casualties" for Tehran's leaders.
Javad Zarif, Pompeo's Iranian counterpart, then tweeted on Monday, arguing that his nation's people have been "around for millennia and [have] seen [the] fall of empires." In a warning to Trump and other U.S. leaders, the foreign minister wrote, "BE CAUTIOUS!"
Various Iranian military leaders weighed in as well, brushing aside concerns about threats from the U.S.
Tensions have increased between Washington and Tehran following Trump's May decision to withdraw the U.S. from the Joint Comprehensive Plan of Action, often referred to as the Iran nuclear deal. The U.S. aims to implement new and harsher sanctions against Tehran, despite opposition from the treaty's five other signatories: France, Germany, the United Kingdom, Russia and China.
On July 26, the Australian Broadcasting Corp. reported that unidentified top government officials said that the U.S. was seriously planning to launch strikes against Iran's nuclear facilities, even as early as next month. The sources told the ABC that the Australian government was ready to help Washington identify the appropriate targets.
However, Australia's prime minister, Malcolm Turnbull, quickly denied the report.
"President Trump has made his views very clear to the whole world, but this story…has not benefited from any consultation with me, the foreign minister, the defense minister or the chief of the defense force," Turnbull said, according to the ABC.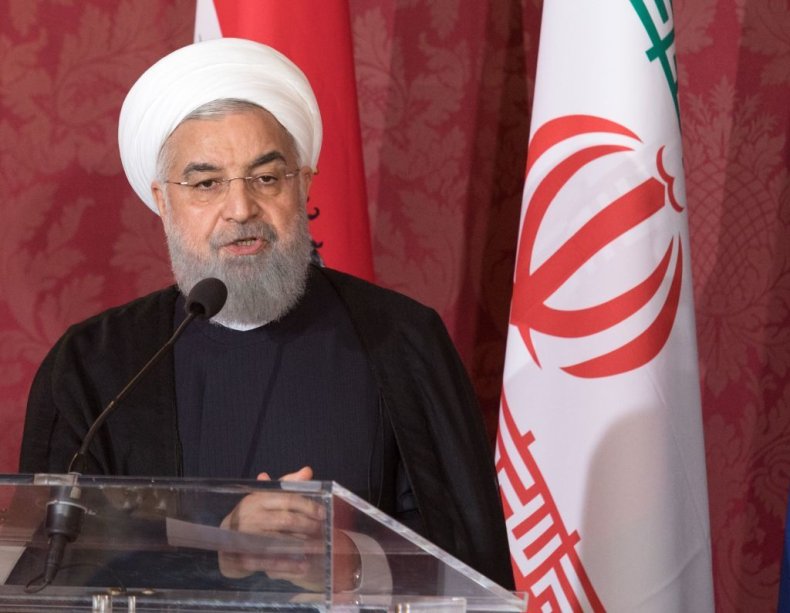 Previous reports have also suggested that Trump has gone to significant lengths to meet with Iranian leaders. According to Mahmoud Vaezi, Rouhani's chief of staff, Trump asked to meet with his boss eight times during the U.N. General Assembly session in New York last year.
Some experts believe that Iran's supreme leader, Ayatollah Khamenei, has instituted a hard-line policy of no engagement with the Trump administration.
"The biggest obstacle to a U.S.-Iran dialogue is not Trump but Khamenei," Karim Sadjadpour, a senior fellow in the Middle East program at the Carnegie Endowment for International Peace, told The New York Times earlier this month. "Trump flew halfway around the world to meet with Kim Jong Un. Khamenei hasn't left Iran since 1989."