William Shatner Reflects on Star Trek and George Takei Feud in Handwritten Letters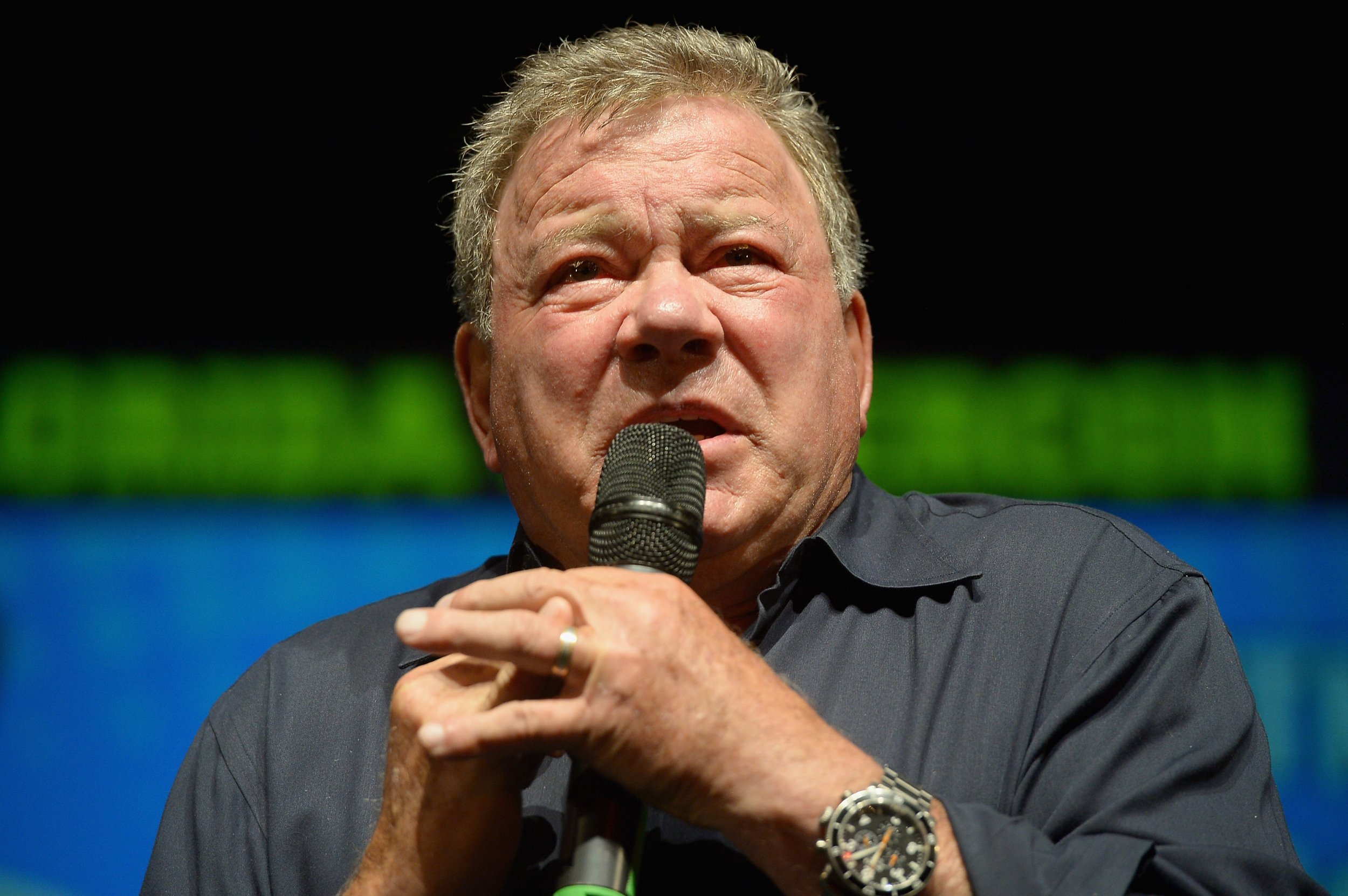 Fifty years after Star Trek first beamed onto U.S. television screens, fans continue to be fascinated by stories of behind-the-scenes dramas.
Now handwritten notes written by Captain Kirk himself, William Shatner, to be auctioned Thursday, are giving die-hard Trekkies an inside look into some of the problems that plagued the cult hit in its infancy.
Gene Roddenberry's original series made stars of Shatner, George Takei, Nichelle Nichols and the late Leonard Nimoy. It later spawned an entire universe of spin-off films and TV shows, but Shatner recalls there was some ambivalence to the show from NBC when Roddenberry first pitched it.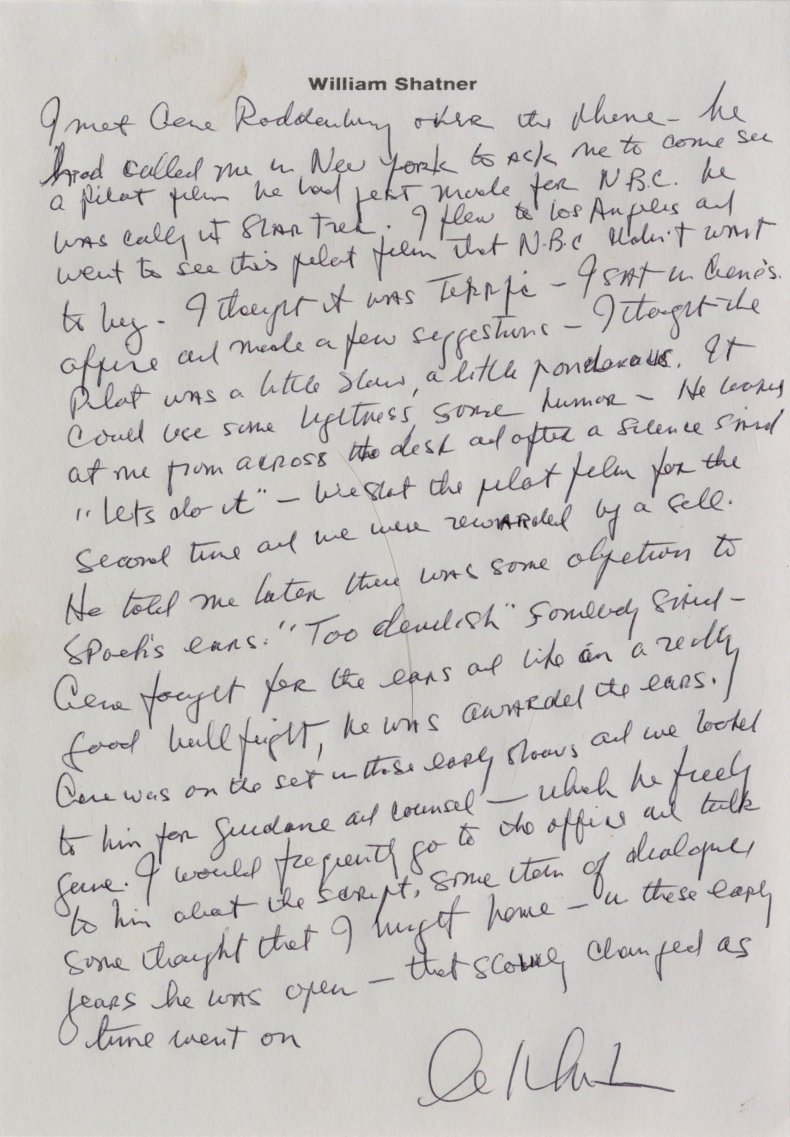 In one note, Shatner describes being invited to watch the show creator's original pilot and thinking it "was a little slow, a little ponderous." He suggested it could use "some lightness, some humor."
"He looked at me from across the desk and after a silence said: 'Let's do it.' We shot the pilot film for the second time and we were rewarded by a sell [to NBC]."
The 85-year-old also revealed that NBC wasn't convinced by Spock's pointy ears—which have become synonymous with the series—considering them "too devilish." But, Shatner adds: "Gene fought for the ears and like in a really good bullfight, he was awarded the ears."
In another letter, Shatner spoke about his long-running feud with co-star Takei, who played Mr. Sulu in the series. In his 1994 autobiography, Takei claimed Shatner would pretend not to know him on set. When Takei married his longtime partner in 2008, Shatner says he was left off the invite list for the nuptials.
"I had never really got to know him," Shatner writes of their frosty relationship. "He would come in every so often during the week while we were shooting Star Trek. I was busy learning lines and dealing with my life, so I really can't remember a meaningful conversation—I'm sure that would be my fault… my lack of attention.
"Nevertheless, when we all wrapped that last day of shooting it was all meaningful for all of us—Star Trek was cancelled. Until this moment in his apartment we had not spoken. Not so long after that very friendly time he began to say very mean things about me. Why?"
Eleven of Shatner's letters about his Star Trek career will be auctioned by Nate D. Sanders Auctions. The other letters include the actor discussing the romance between Captain Kirk and Lieutenant Uhura, played by Nichols, as well as his decision not to attend Spock actor Nimoy's funeral.
"Trekkies worldwide will be fascinated by these unique topical recollections. They are a fantastic series to enhance the finest collection of Star Trek memorabilia," said auctioneer Nate Sanders.