How To Install the Windows 11 Update on Your PC
The rollout for Windows 11 has now begun, with the update coming to eligible PCs in distinct phases.
The improved operating system brings a number of exciting features to the user experience, including a revised interface, Snap Layouts, Auto HDR and the ability to use the Epic Games Store from within the Microsoft Store. You can find out more about all this here.
Depending on how new your PC is, you may have already received a notification informing you that you can upgrade to Windows 11. You can check to see if your machine has qualified for this by heading into the settings menu and then clicking on the "Windows Update" tab on the left-hand side.
However, given that Microsoft is going with a staggered deployment for Windows 11, it could be some time before you are prompted to install the operating system. In fact, the tech giant has estimated that it will be mid-2022 before all eligible PCs have been offered the update.
How To Check That You Meet the Windows 11 System Requirements
If you are eager to try out the new features right away, you can actually skip the line (so to speak) and manually download Windows 11 now.
Before you do so, it is worth checking that your PC actually meets the system requirements. If it does not, then you will still be able to download Windows 11 but might encounter a few issues later on when it comes to things like automatic updates and general support.
For less tech-savvy consumers, an easy way to find out if your machine is up to the task is to download Microsoft's PC Health App. This will assess your hardware and give you a clear answer.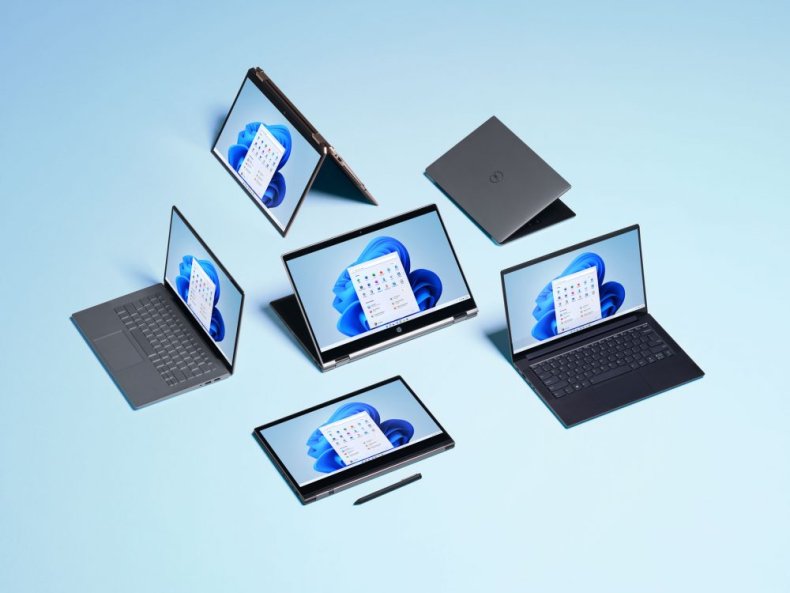 How To Install Windows 11
If after checking the systems requirements, you decide that you still want to manually install Windows 11, you will need to follow the below steps.
The first thing you will need to do is navigate to the Microsoft website and find the Windows 11 Installation Assistant. According to the page itself, this is your best option for downloading Windows 11 on your current device.
There is a "Before you begin" section here that we would advise reading. It breaks down how much memory space you will need for the update and reiterates the various system requirements.
Next, click on the "Download Now" button. Once the download is complete, open the .exe file and then click "yes" when asked if you want to let the application make changes to your device.
Read through the following agreement and then choose if you want to "Decline" or "Accept and Install". If you pick the latter, then the Installation Assistant will automatically go through 3 steps (those being downloading, verifying and installing).
The whole thing should take about half an hour, after which you will be prompted to restart your PC. When it turns back on, Windows 11 will be automatically configured.
To clarify, here are the steps for manually downloading Windows 11 to your PC.
Navigate to the Windows Installation Assistant on Microsoft's website.
Read the "Before you begin" section and then click on "Download Now"
Open the .exe file
Select "Yes" when asked if you want to allow the application to make changes to your device
Read the agreement and then click "Accept and Install"
Wait for the downloading, verifying and installing steps to complete
Restart the PC when prompted to do so.