Winning the War on ISIS: Russia and U.S. May Have Killed Top Islamic State Leaders
A U.S. confirmation on Friday that the Islamic State militant group's media head in Afghanistan had been killed coincided with unverified Russian reports that ISIS's global leader is also dead.
U.S. forces in Afghanistan issued a press statement saying it verified that Jawad Khan, described as the senior director of media production for ISIS's Afghanistan affiliate, was killed June 3 by a U.S.-led coalition airstrike in Achin, Nangarhar Province. The U.S. military has become increasingly involved in battling the rise of what's known as ISIS-Khorasan Province (ISIS-K), which is responsible for all six U.S. combat deaths in Afghanistan this year. While previously overshadowed by rival hard-line Sunni Muslim group the Taliban, ISIS-K appears to be strengthening its foothold in the country, and the U.S. has attempted to curb its influence by taking out key leaders.
Related: ISIS moves into Osama bin Laden's old home in Afghanistan
"His death will disrupt the ISIS-K network, degrade their recruitment process and hinder their attempts to conduct international operations," General John Nicholson, commander of U.S. Forces in Afghanistan, said in a statement. "There is no safe haven for ISIS-K in Afghanistan. With our Afghan partners, we will continue to aggressively target ISIS-K and defeat them."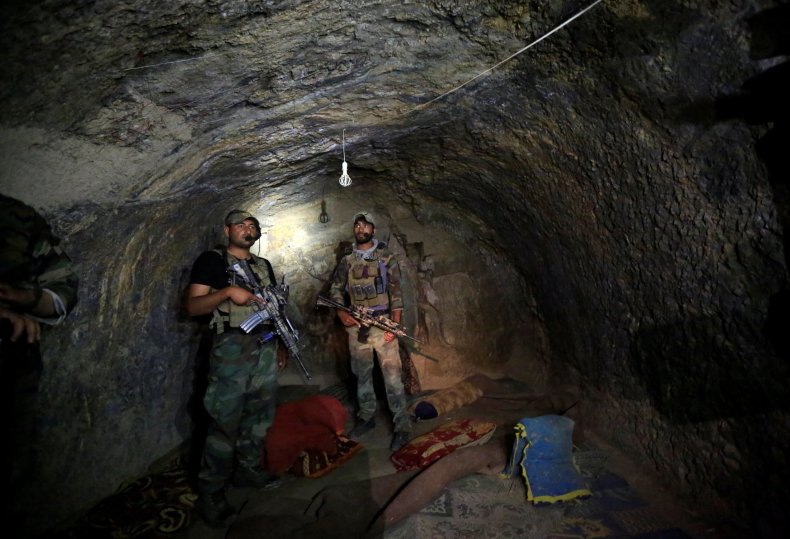 In April, the Air Force dropped its largest non-nuclear bomb, known as the Massive Ordnance Air Blast, or "Mother of all Bombs (MOAB)," on a complex of caves in the restive Nangarhar Province. The following month, U.S. forces said they killed hundreds of ISIS fighters and dozens of senior ISIS officials, including regional leader Sheikh Abdul Hasib, in various operations. Following Secretary of Defense James Mattis's testimony to Congress suggesting that the U.S. was "not winning" after nearly 16 years of involvement in Afghanistan, President Donald Trump reportedly granted the Pentagon the right to raise the number of troops it can deploy to the war-torn country.
Despite suffering losses to the U.S.-led coalition, ISIS has recently made gains against the Taliban, which likely outnumbers ISIS in strength about twentyfold. After a weeklong battle, ISIS managed to dislodge Taliban militants from a large underground complex of caves known as Tora Bora. The spot once served as headquarters for Al-Qaeda chief Osama bin Laden, who used the fortified lair to shield himself and his fighters from a U.S. assault months after the 9/11 attacks he would claim responsibility for years later. Bin Laden was hunted down and killed by Special Forces in neighboring Pakistan in 2010.
His death served as a launching point for a violent campaign of attacks by ISIS's early incarnation, the Al-Qaeda-affiliated Islamic State of Iraq. After the death of the group's leader in 2010, an influential cleric named Abu Bakr al-Baghdadi took over, spreading the group into Syria and renaming it ISIS. The elusive cleric has made only one known public appearance, in 2014, when he issued an oratory call to arms for Muslims everywhere, including Afghanistan, telling them to form their own ISIS cells to support his self-proclaimed caliphate.
His group, however, has since lost most of its territory, and according to unverified reports by Russia's defense ministry Friday, al-Baghdadi may have been killed by a Russian airstrike late last month outside ISIS's de facto capital of Raqqa in northern Syria. News of al-Baghdadi's possible demise has been met with skepticism but has the potential to severely damage the group's public image and support base around the world.