What Happens Without an ISIS Leader? If Russia Killed Baghdadi, Islamic State Could Collapse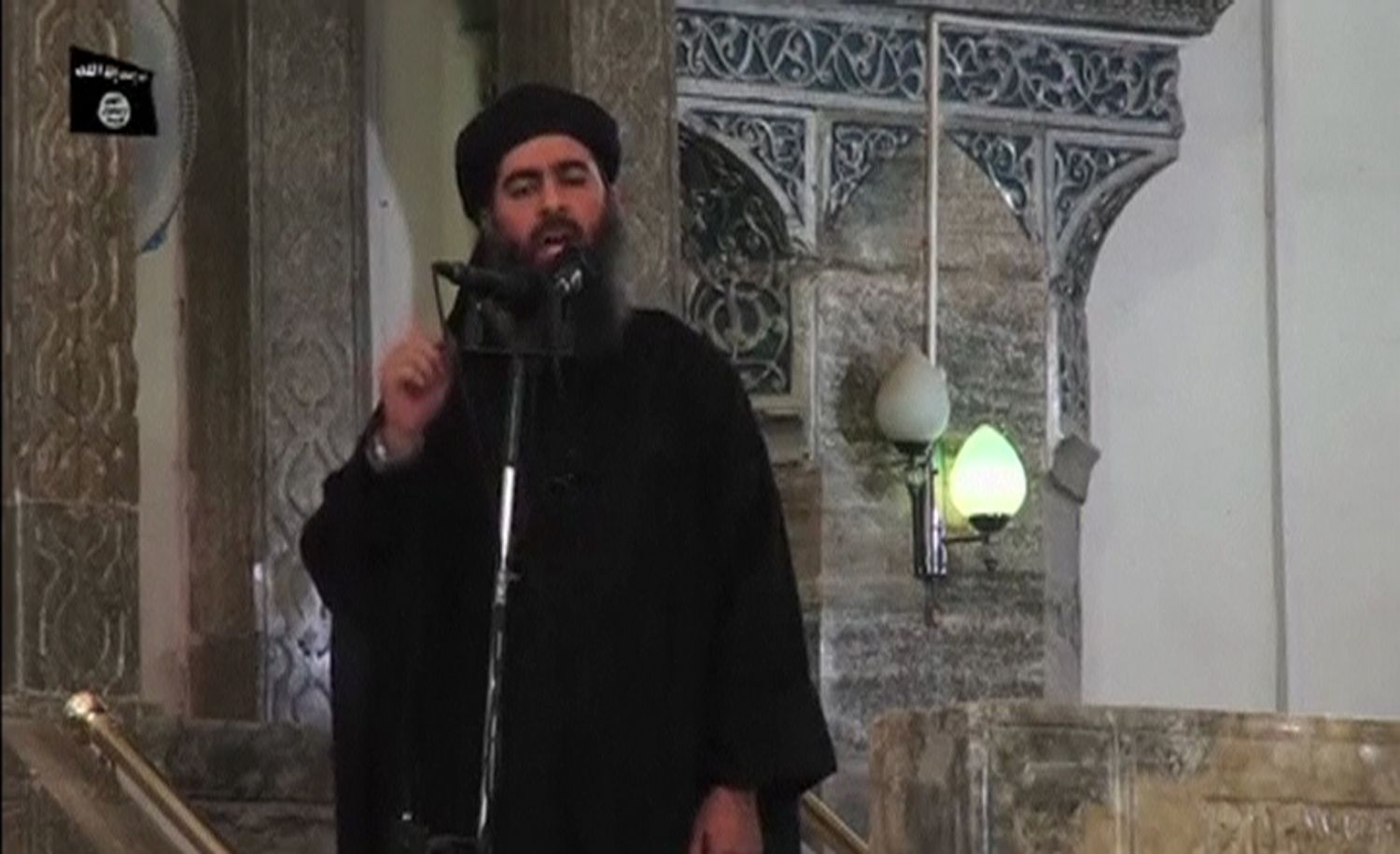 Russia has released unverified reports that its military has killed Islamic State militant group (ISIS) leader Abu Bakr al-Baghdadi in Syria, raising questions as to the future of the jihadist organization that has already witnessed a series of major defeats.
Russia's defense ministry said Friday it was looking into reports that a May 28 airstrike that targeted a meeting of ISIS leadership in a southern suburb of Raqqa, the group's de facto capital in Syria, killed Baghdadi along with hundreds of other militants. The upper echelons of ISIS's command had reportedly met to discuss the group's exit from Raqqa, which is currently being assaulted by both U.S. and Russian-led forces in Syria.
While Russian Foreign Minister Sergey Lavrov said Friday that he has "no one-hundred-percent confirmation of the information that Abu Bakr al-Baghdadi has been killed," according to the state-run TASS Russian News Agency, experts have begun to weigh in on what the implications of decapitating the elusive head of ISIS would be for the jihadists.
Related: Is ISIS chief Abu Bakr al-Baghdadi dead? Russia and observers offer conflicting reports
"Taking out the Islamic State leader would be a major counterterrorism coup," Max Abrahms, an expert in security and international relations analysis, told Newsweek. "Removal of the top leader wouldn't alter the command and control, but it would be a major PR victory."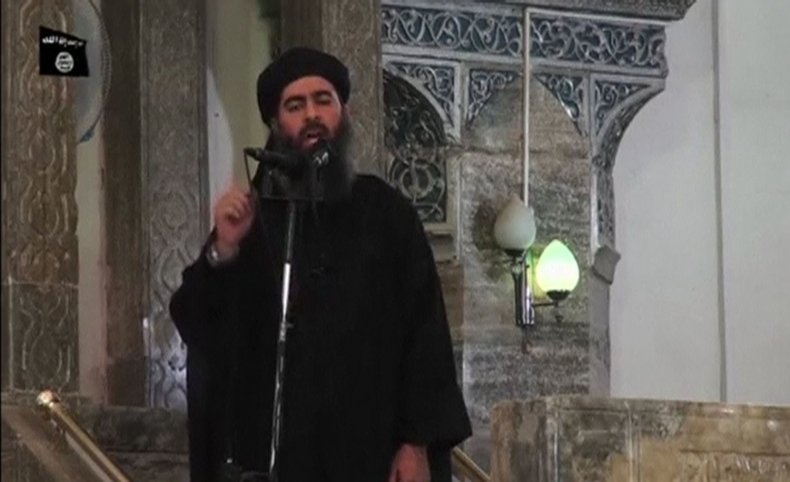 Abrahms said that in many cases, the leadership of extremist groups actually restrains the lower ranks from committing massive, indiscriminate acts of violence, so targeting the head often results in a surge of uncoordinated attacks. ISIS was "atypical," however, because Baghdadi and his top officials, including spokesperson Abu al-Hassan al-Muhajir, have regularly encouraged followers to engage in random acts of violence against both military and civilian targets. While Abrahms said his research indicated Baghdadi has already delegated most of the group's tactical leadership to local commanders around the world, losing the iconic head may signify an irrecoverable, symbolic loss for ISIS by convincing "wannabe jihadists that the caliphate project totally failed" and by threatening the network of foreign support that has perhaps been Baghdadi's greatest achievement as ISIS leader.
While little is known about Baghdadi's early life, it is believed he became involved with ultraconservative Sunni Muslim circles after the 2003 U.S. invasion of Iraq and toppling of President Saddam Hussein. Baghdadi was detained by U.S. forces in 2004 and, after being released, ascended to the head of what was then called the Islamic State of Iraq in 2010. He later expanded the group into Syria, rebranding the group as ISIS in 2013 and splitting ties with old allies in fellow jihadist group Al-Qaeda. By 2014, his group had taken major cities in Iraq and Syria, and the cleric made his first and only known public appearance at the Grand Mosque al-Nuri in ISIS's Iraqi stronghold of Mosul. During the speech, which was widely publicized among jihadists around the world, Baghdadi declared ISIS a worldwide network and invited Muslims to join an organization that at the time claimed nearly half of Syria and Iraq.
In the years since, ISIS has suffered extensive territorial losses on multiple fronts. The group's remnants in Mosul have been completely surrounded by an alliance comprised of the Iraqi military, Kurdish forces, majority-Shiite Muslim militias supported by Iran and a U.S.-led coalition.
Raqqa, the effective headquarters of ISIS's self-proclaimed caliphate, is also the target of a massive international effort to dislodge the jihadists. As U.S.-backed Syrian Democratic Forces, a majority-Kurd coalition of Arabs and ethnic minorities, storm Raqqa city, the Syrian army and its allies have pierced Raqqa's western countryside with heavy air support from Russian airstrikes. A report released in April by the U.K.-based IHS Jane's Terrorism and Insurgency Centre found that Russia and pro-Syrian government forces were the most actively engaged faction against ISIS, and their efforts may have paid off in a big way.
To be sure, many Western observers, including the Middle East Institute's Charles Lister, remain deeply skeptical of recent reports of Baghdadi's death. Frequent rumors of the leader's death have turned out to be false on numerous prior occasions. Sometime during the Iraq-led offensive on Mosul, which was announced in October, Baghdadi was believed to have fled into neighboring Syria, where the group still maintains stretches of territory, including the eastern city of Deir al-Zour and the northern city of Raqqa.
But even if the Russians are right and Baghdadi really is dead this time, don't expect his fighters to go quietly into the night. With their future uncertain, the jihadists may seek to join other Syrian insurgent movements supportive of ISIS's hard-line Salafist branch of Sunni Islam, and opposed to President Bashar al-Assad, to carry on their mission, Abrahms said.
"As ISIS continues to implode, many of those fighters will not lay down their arms but latch on to other Salafist groups, including new ones," Abrahms said.