Southern California is bracing for a cold winter storm this weekend that is expected to bring up to 5 feet of snow accumulation in certain areas.
While this forecast might curtail your outdoor weekend plans, it is excellent news for the state's recovering water reservoirs.
"Snowpack provides 30 percent of California's freshwater and plays a critical role in the replenishment of reservoir levels when it melts and increases streamflows in the spring and early summer," Andrew Schwartz, lead scientist and manager at the UC Berkeley Central Sierra Snow Laboratory, told Newsweek. "It's particularly important because it acts as its own storage system on top of the mountains, which is why we often refer to the snowpack as being an additional reservoir or water tower."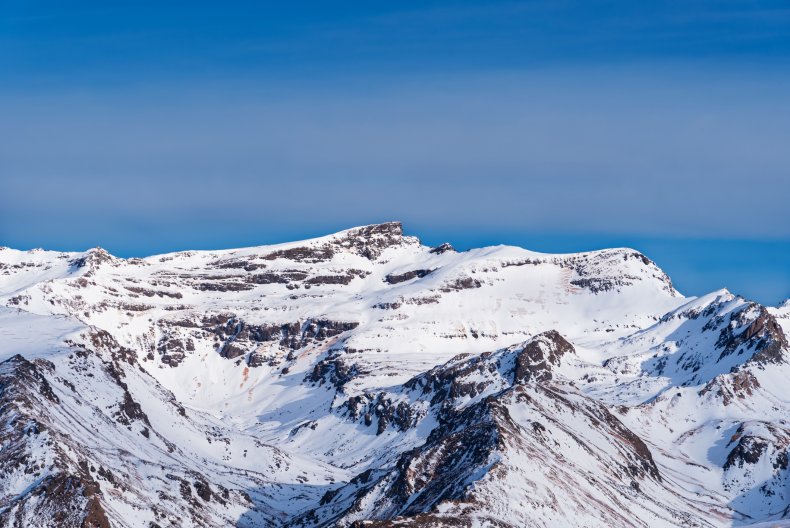 The weekend's storm comes after an already good year for snowpack in the Sierra Nevada mountains, Schwartz said. "This year's snowpack is looking quite good with California being 140 percent of our April 1st average, which is the most important metric because it tells us how much water we'll have for the year.
"At the Central Sierra Snow Lab, we receive 360 inches (30 feet) of snow during an average winter [up to April] and we're above average already this year with 389 inches so far. The bulk of snowfall this year has been in the southern Sierra Nevada where some locations have already seen up to 480 inches."
Not all of this snow will stick around, but what does is collectively known as snowpack. Noah Molotch, a hydrology professor at the University of Colorado Boulder, said that California usually sees about 80 inches of this accumulated snow over the entire winter, ending on April 1, when the snowpack reaches its maximum depth before melting.
"This year has been unusual in that we have had almost twice the average amount—186 percent—of snow accumulation up to this time of year," Molotch told Newsweek. "The southern part of the Sierra Nevada, in Central California, is getting particularly large amounts of snowfall with over twice the amount of snow accumulation than is typical for mid-February."
This is very good news for the state's previously drought-stricken reservoirs. "The snowpack is our bread and butter when it comes to water supply," Molotch said. "It provides the majority of water for over 20 million people in California, over 60 million people in the Western U.S, and over 1 billion people globally."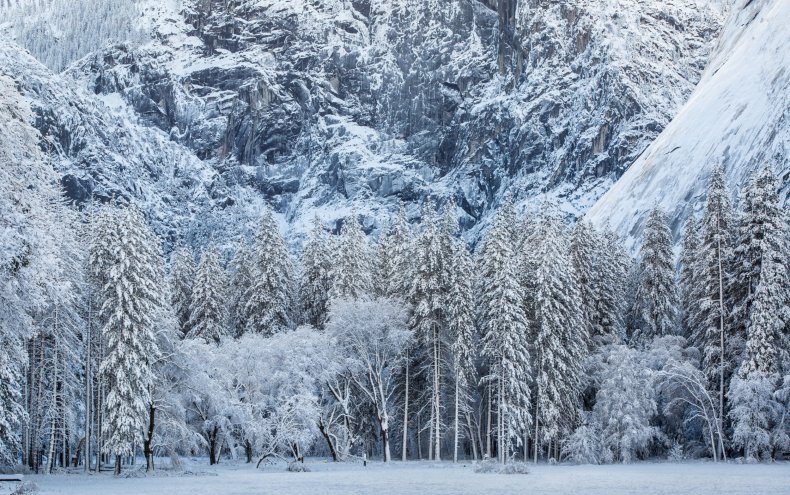 Schwartz said that snowpack also plays an important ecological role when it comes to protecting the state's forests: "On average or above average years, it provides plenty of water to reduce heat and moisture stress in forests, which can reduce the likelihood and severity of forest fires."
For the last three years, California has seen its driest period on record, senior fellow at the Public Policy Institute of California Water Policy Center, Jeff Mount, previously told Newsweek. "That just beats the driest three-year period on record from 2013 to 2015," Mount said. "And both of these three-year periods have been the hottest on record."
On November 15, 2022, about 28 percent of the state was considered to be under an "extreme drought," the second-most intense category on the U.S. Drought Monitor, a tool that illustrates the location and intensity of drought across the country. Nearly 13 percent was under the most intense category—"exceptional drought."
At the time, the state's largest water reservoir, Lake Shasta, in northern California, was only 31 percent full.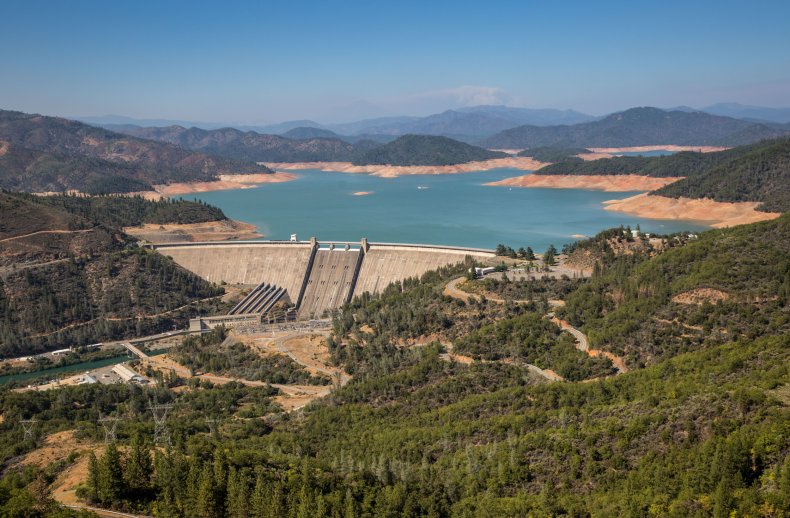 As of January 17, for the first time in three years, no parts of California were under extreme or exceptional drought categories. As of Wednesday, Shasta sat at 59 percent full, as per data from the U.S. Bureau of Reclamation. Other reservoirs have shown even more dramatic improvements. For example, Lake Cachuma in the coastal Santa Barbara County, which was less than a third full two months ago, has overspilled for the first time in decades.
The snowpack in the Sierra Nevada mountains acts as additional water storage, and will come down to further fill these reservoirs when it melts in the spring.
Schwartz said that the forecast storm should improve these water reserves even more. "The current weather is terrific news as we continue to build an already healthy snowpack. The key from here forward will be to keep the storm window open and cross our fingers that temperatures remain cool, which will help us keep the snowpack around as long as possible.
"Being at 140 percent already means that we've significantly reduced short-term drought conditions and that, with each successive storm, we can actually impact long-term drought conditions as well."
However, Molotch said that, although this year's snowpack is looking promising, it may not provide a dependable water source in the future. "Well-documented increases in temperature are reducing snow accumulation in the Western U.S. and globally, and although this year's snowpack is looking quite good, the reality is that our long-term trend is toward a future with much less snow and this may lead to significant water shortages," he said.
Do you have a tip on a science story that Newsweek should be covering? Do you have a question about snowpack? Let us know via science@newsweek.com.