Boil Water Notice—Can I Wash My Face, Take a Shower? Texas Advisory Explained
Boil water notices have been issued across Texas, where record low temperatures amid severe winter storm conditions have damaged water pipes.
Residents can resume most daily activities, such washing your face and taking a shower, but will need to take certain precautions while the boil water notices are in place.
"For safety and water/energy conservation, current water boil notices require you to do many essential and household activities differently," the Texas Department of State Health Services (DSHS) tweeted Thursday.
The U.S. Centers for Disease Control and Prevention (CDC) notes: "If your local health authorities issue a boil water advisory, you should use bottled water or boil tap water because your community's water is, or could be, contaminated with germs that can make you sick."
Here we outline the precautions to take under a boil water notice.
Drinking and preparing food
Residents are recommended to use bottled or boiled water for drinking as well as cooking and preparing food. Tap water should be boiled even if it is filtered, the CDC advises.
"Do not use water from any appliance connected to your water line, such as ice and water from a refrigerator.
"If bottled water is not available, bring water to a full rolling boil for one minute (at elevations above 6,500 feet, boil for one minutes), then allow it to cool before use," the CDC explained.
The national health body also noted: "Breastfeeding is the best infant feeding option. If you formula feed your child, provide ready-to-use formula, if available."
Taking a bath or shower
Residents can take a shower or bathe themselves under a boil water notice but should be careful not to swallow any water during the activity, the CCD warned.
Caution should be taken when bathing babies or young children. "Consider giving them a sponge bath to reduce the chance of them swallowing water," the CDC noted.
Brushing teeth
Use boiled, bottled or disinfected water when brushing your teeth. "Do not use untreated tap water," the CDC warned.
Washing hands
Tap water used with soap "should be safe to wash hands," but residents are advised to check the latest guidance from local officials, the DSHS said.
The CDC advises: "In most cases, it is safe to wash your hands with soap and tap water during a Boil Water Advisory. Follow the guidance from your local public health officials.
"Be sure to scrub your hands with soap and water for at least 20 seconds, and rinse them well under running water.
"If soap and water are not available, use an alcohol-based hand sanitizer containing at least 60 percent alcohol," the CDC added.
Washing dishes
Disposable plates, cups and utensils should be used under a boil water notice, if possible, while all baby bottles need to be sterilized, the CDC advises.
"Household dishwashers generally are safe to use if the water reaches a final rinse temperature of at least 150 degrees Fahrenheit (65.55°Celsius), or if the dishwater has a sanitizing cycle," the CDC notes.
Those washing dishes by hand are advised to follow the instructions below:
"Wash and rinse the dishes as you normally would using hot water.
"In a separate basin, add 1 teaspoon of unscented household liquid bleach for each gallon of warm water.
"Soak the rinsed dishes in the water for at least one minute.
"Let the dishes air dry completely before using again," the CDC said.
Household cleaning and laundry
The CDC notes it is safe to wash clothes as you would normally under a boil water notice.
For cleaning surfaces as well as toys, residents are advised to use bottled or boiled water or water that has been disinfected with bleach. See instructions for how to disinfect water using bleach at the CDC website.
Plant and pet care
Tap water is safe to use for watering household plants and gardens under a boil water advisory. Pets should also be given bottled or boiled water once it has been cooled for drinking, the CDC advises.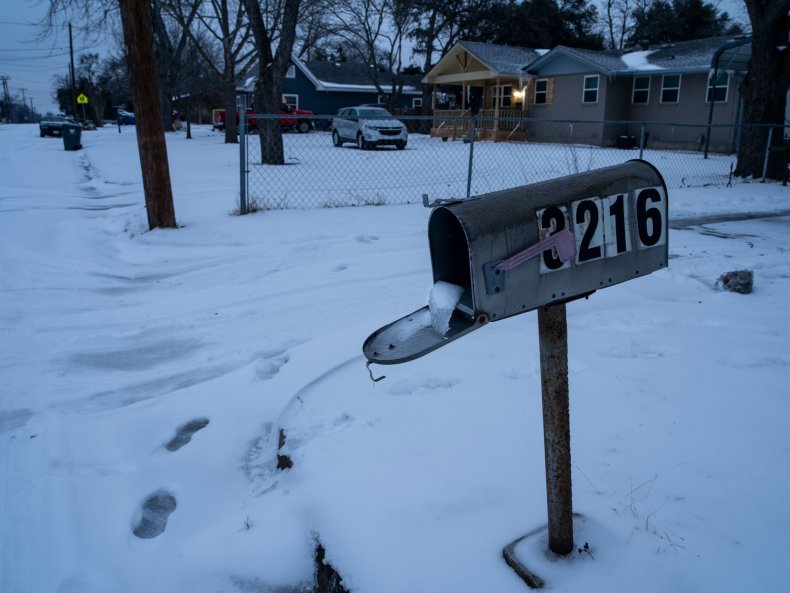 Newsweek, in partnership with NewsGuard, is dedicated to providing accurate and verifiable vaccine and health information. With NewsGuard's HealthGuard browser extension, users can verify if a website is a trustworthy source of health information. Visit the Newsweek VaxFacts website to learn more and to download the HealthGuard browser extension.