Wisconsin Hit by More Than 100,000 Unemployment Claims Over Nine Days As Coronavirus Shocks Economy
Jobless claims in Wisconsin spiked as more than 100,000 people filed for unemployment benefits, according to state data.
The numbers, first reported by the Milwaukee Journal Sentinel on Tuesday, came as other state authorities indicated that they were coming under strain from skyrocketing jobless claims amid the COVID-19 outbreak.
Wisconsin's Department of Workforce Development launched a new web page publishing preliminary unemployment insurance claim numbers last Friday, around the time it was reported that the Department of Labor had asked state officials to avoid giving out precise jobless claim numbers.
According to the preliminary data, a total of 101,464 initial unemployment claims were filed in Wisconsin between March 15 and 23. More than 21,200 of those claims were submitted on Monday this week. On the same day last year, the Department of Workforce Development received just over 1,400 initial applications for unemployment insurance.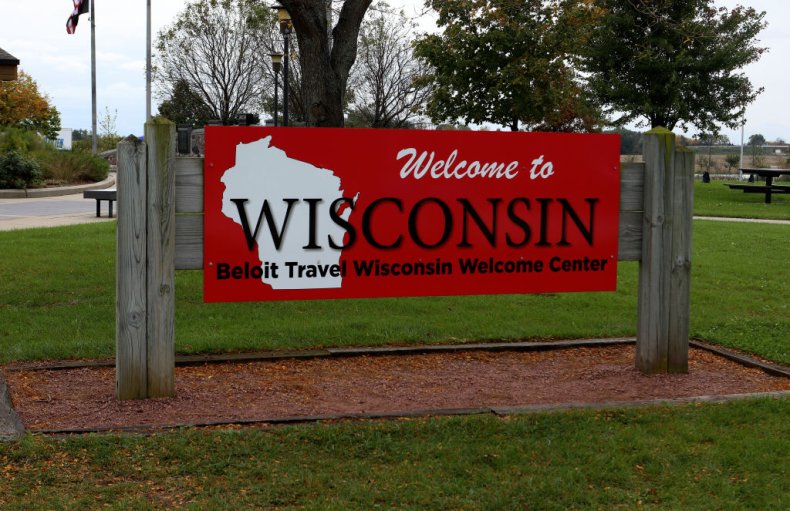 The number of jobless claims over those days are also a huge mark-up on the 5,202 jobless claims filed in Wisconsin over the week ending March 14, according to Department of Labor data.
Newsweek contacted Wisconsin Gov. Tony Evers office for comment on the jobless claims data and will update this article with any response.
In an effort to help people access unemployment benefits, the Democratic Governor said last week that he wanted a one-week waiting period for jobless insurance money to be waived.
"I am urging the Wisconsin State Legislature to quickly act and repeal the one-week waiting period for UI benefits, so UI funds can quickly get to affected workers to support those households and our communities," he said in a statement.
The Milwaukee Journal Sentinel reported that restaurants, bars and other employers in Wisconsin were told to close their doors as authorities sought to curb the spread of the novel coronavirus.
Similar lockdowns and business closures across the United States have put thousands of Americans either temporarily or permanently out of work.
Ohio Lieutenant Governor Jon Husted told reporters earlier this week that a website handling initial jobless claims had experienced an "issue" under the weight of new applications, but said he would be complying with the request not to reveal exact numbers.
Michigan also reportedly saw jobless claims in the state surge by 2,100 percent last week as 108,710 claims were filed.
The Department of Labor is set to release nationwide jobless claim figures for the week ending March 21 on Thursday, and reportedly emailed state authorities asking that they only spoke of growing unemployment insurance demands in "generalities" before the data is released.
Several economists have predicted that the numbers will break previous records, with the Economic Policy Institute publishing analysis on Tuesday predicting that more than 3.4 million Americans filed unemployment insurance claims in the week ending March 21.