Wisconsin Braces for Kyle Rittenhouse Verdict as National Guard Ready to Head to Kenosha
Wisconsin Governor Tony Evers is deploying around 500 National Guard troops to Kenosha to support local law enforcement in preparation for the verdict in Kyle Rittenhouse's trial.
The governor's office told Newsweek in a statement on Friday that mobilizing the troops is meant to "support local partners in ensuring public safety in conjunction with hundreds of officers from volunteering law enforcement agencies."
Wisconsin National Guard members will be in a standby status outside Kenosha and ready to respond in case requested by local law enforcement agencies, according to the governor's office.
The murder trial of the now 18-year-old, who allegedly fatally shot Joseph Rosenbaum and Anthony Huber and wounded one person, Gaige Grosskreutz, during Black Lives Matter protests in Kenosha in 2020, continued this week. Rittenhouse was 17 at the time of the incident.
The Wisconsin National Guard told Newsweek on Friday that it doesn't discuss timelines, locations, or procedures of troops' mobilization to ensure the safety of its members.
Evers' office and Wisconsin National Guard officials told News 3 Now on Thursday that they are in contact with Kenosha law enforcement and are ready to mobilize troops if necessary.
Rittenhouse is charged with five felonies, including reckless homicide, intentional homicide, attempted intentional homicide, and possession of a dangerous weapon while under the age of 18. He has also been charged with a misdemeanor charge of possession of a dangerous weapon by a person under 18. He has pleaded not guilty to the charges.
After Rittenhouse was arrested, conservative and pro-gun figures argued that his actions were patriotic and that he was acting in self-defense when he fired his gun during the protests.
Rittenhouse's defense claimed the teen had traveled from his home in Antioch, Illinois in August 2020 to Kenosha to help amid the unrest that broke out after the Kenosha police shooting of Jacob Blake that was captured on video and circulated on social media.
Rittenhouse's claims of helping others were later questioned by Assistant District Attorney Thomas Binger on November 2.
"One of the things that you will see in here, in this case, is that the defendant, throughout this entire evening, held himself out as an EMT, as a medic carrying a medical bag with him strapped to his body," Binger told the jury. "And yet in this time of Mr. Rosenbaum [being] there on the ground, injured, potentially dying, the defendant offers no aid, but instead runs."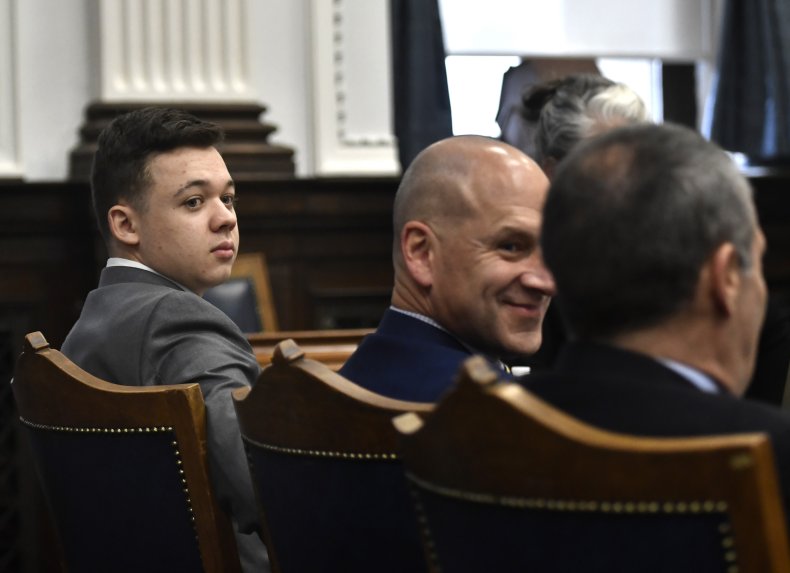 On August 25, 2020, Evers declared a state of emergency after two nights of protests in Wisconsin that erupted after Blake's shooting incident.
At that time, the Wisconsin governor mobilized 250 National Guard members to help local law enforcement during the protests.
"There remains a line between peaceful assembly and what we saw [Monday] night that put individuals, families, and businesses in danger," Evers said in a statement obtained by Newsweek in August 2020.
"We cannot forget the reason why these protests began, and what we have seen play out over the last two nights and many nights this year is the pain, anguish, and exhaustion of being Black in our state and country," Evers added.
Updated 11/12/2021, 6:46 p.m. ET: This story has been updated with comments from the Wisconsin Governor's office and the Wisconsin National Guard.