Wisconsin Newspaper Blasts Kyle Rittenhouse Not Guilty Verdict: He 'Is No Hero'
The editorial board of the Wisconsin State Journal criticized the verdict in the Kyle Rittenhouse trial, arguing in an editorial Saturday that the decision "wasn't the message Wisconsin or our nation needed to hear, even if the jury correctly followed the law."
On Friday, a jury in Kenosha, Wisconsin, found Rittenhouse not guilty of homicide or other charges in connection with the deaths of Joseph Rosenbaum and Anthony Huber from last year, amid social unrest over the police shooting of Jacob Blake, an African American.
"The disappointing verdict is sure to embolden militant people who seek to take the law into their own hands," the Wisconsin State Journal's editorial board wrote.
"It also could increase and complicate self-defense claims if more people carry—and use—firearms in the streets. That's a scary prospect."
The op-ed stated that "Rittenhouse is no hero" and argued that he "behaved like a vigilante and didn't deserve to walk free, given his recklessness. Yet the law, unfortunately, skews in favor of shooters who claim self-defense. That needs to change."
During the trial, Rittenhouse argued he acted in self-defense when he shot Rosenbaum and Huber and injured Gaige Grosskreutz, who was struck in the bicep and wounded. Rittenhouse said he traveled to Kenosha to help protect local businesses that had been destroyed during the social unrest.
The op-ed noted that Rosenbaum "was acting odd and aggressive when Rittenhouse shot him. Another victim swung and hit Rittenhouse with a skateboard after Rosenbaum was shot. The third victim had a gun."
"But Rittenhouse wasn't an innocent bystander, and some of his victims assumed he was an active shooter who needed to be stopped, prosecutors said. Rittenhouse was engaging passersby with his abrupt and threatening behavior," the editorial read.
"Much of the case hinged on whether Rittenhouse had provoked the others. If carrying an AR-15 down a crowded street isn't provocative, what is?"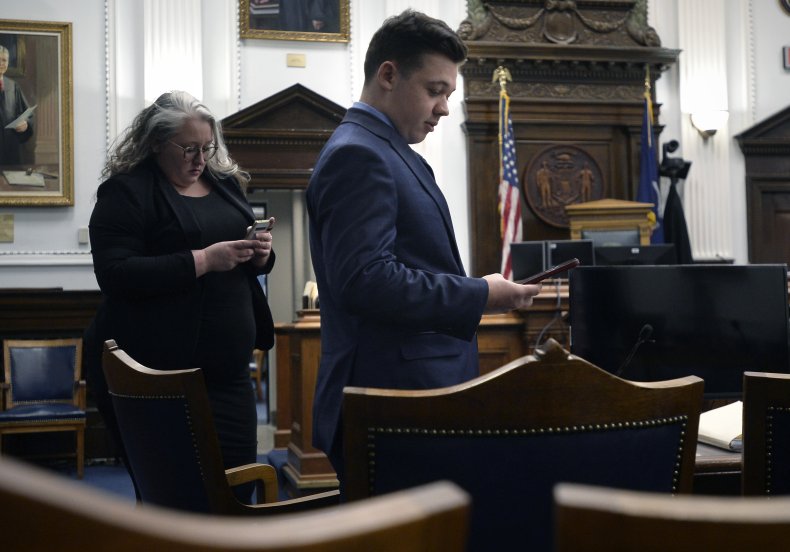 The piece pointed out that the judge overseeing the trial dropped a gun possession charge against Rittenhouse before the jury deliberated on the verdict.
The newspaper said that Wisconsin's law permitting teenagers to carry firearms for hunting is "so convoluted," that his lawyers were able "to convince the judge that Rittenhouse could legally carry his long rifle in an urban setting where hunting isn't allowed."
The paper said the legislature should change state gun policies in the wake of the trial.
"Did Rittenhouse face an unlawful threat that night in Kenosha, and was his use of force reasonable and necessary? The jury ultimately answered 'yes,' and we respect their decision—even though we don't like it."
"Responsible citizens who want to discourage similar tragedies should pressure their elected leaders for smarter gun laws. We the people, through our democracy, must demand that this troubling saga never happens again," the op-ed added.