Women for Trump Founder Says GOP in Danger Because Witches Put a Hex on Brett Kavanaugh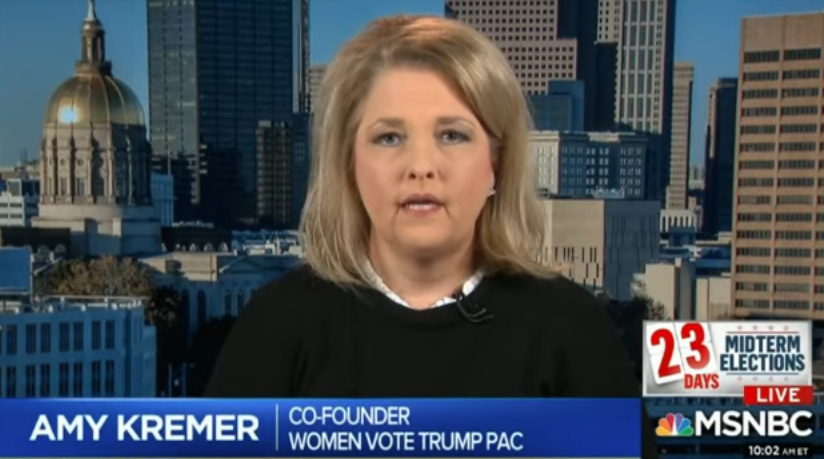 A Trump surrogate and co-founder of a PAC in support of the president complained about left-wing "mobs" harassing conservatives, noting how a group of witches recently planned a "hex" on Brett Kavanaugh.
Amy Kremer, co-founder of the Women Vote Trump PAC, told MSNBC Sunday she does believe violence has entered into the country's political discourse, pointing blame solely at liberal activists. Kremer lamented California congresswoman Maxine Waters' calls to confront members of the Trump administration as well as a recent "mob" of people who engaged Republican Sen. Ted Cruz and his wife at a restaurant.
But Kremer particularly took issue with a Brooklyn bookstore's repeated rituals where witches have planned to place a "hex" on recently confirmed Supreme Court Justice Brett Kavanaugh.
Dakota Bracciale, co-owner of the "metaphysical boutique and occult bookshop," Catland Books, told Newsweek they have already placed several hexes on President Donald Trump.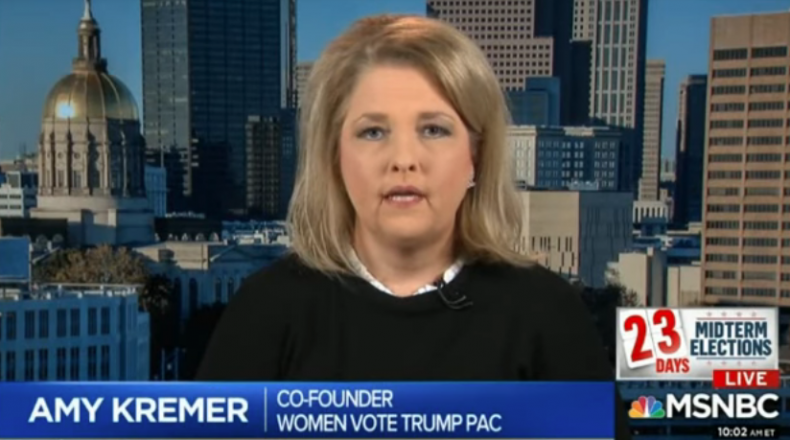 An upcoming "act of solidarity" at Catland Books scheduled for October 20 looks to place a public hex on Kavanaugh in addition to "all rapists and the patriarchy which emboldens, rewards and protects them...We know the system is broken, and the people in charge need to be taken down by any means necessary, magical or otherwise."
The story prompted a comment section debate between members of the coven and conservative Christians.
Speaking Sunday on MSNBC, Kremer criticized the event as yet another left-wing attack on conservatives. "It is a scary time right now," she said. "Now you've got witches that are placing a hex on Brett Kavanaugh."
MSNBC host Ali Velshi had prompted the discussion by noting Trump's use of the words "mobs" and "gangs" to describe leftist activists or others who oppose Trump administration policies.
"I think, the left, there are mobs going on out there right now," Kremer argued. "I mean, look at what happened to Sen. Ted Cruz and his wife, Heidi -- a mob running them out of a restaurant."
She added, "it is concerning" that "this type of behavior is going on and it's concerning to all Americans out there. As I said to you in the last segment, I have been a victim of these attacks."
MSNBC host Velshi asked the panel to address statistics showing "the victimization of men by false accusation" composing just a small fraction of sexual misconduct claims versus those being reported by women against men. Kremer said the issue transcends Kavanaugh's accusations, and she said such "false" claims have become too common in America. However, when pressed to name a specific case by another panel member she deferred to it being a general problem.