Woman Alleges She Unknowingly Took Pregnancy Test for Job
A woman who believed she was simply taking a drug test for work said she was unknowingly tested for pregnancy, according to a post that went viral this week.
The anonymous employee's story was circulated by Claire McKay Bowen, a research associate focused on data privacy at the Urban Institute. Bowen's tweet has quickly amassed over 150,000 likes and nearly 20,000 retweets.
"My friend did a drug test for a part time job for the local school district," Bowen tweeted on Tuesday. "When she got her results, she found out that the district also did a pregnancy test. Besides ethical issues, this seems like a legal red flag given she wasn't told this would be done."
In a follow-up tweet, Bowen said that she and her friend found no form of written consent. They were looking into the laws in her state for potential recourse.
Bowen declined to share further information about her friend or comment on the story to Newsweek.
Pregnant women are protected by the Pregnancy Discrimination Act, which defines discrimination because of sex to include discrimination because of or on the basis of pregnancy. Similarly to other types of discrimination protected under Title VII, discrimination on the basis of pregnancy is found if an employment decision was made wholly or partly because of the employee's pregnancy, childbirth or related medical condition, according to the U.S. Equal Employment Opportunity Commission (EEOC).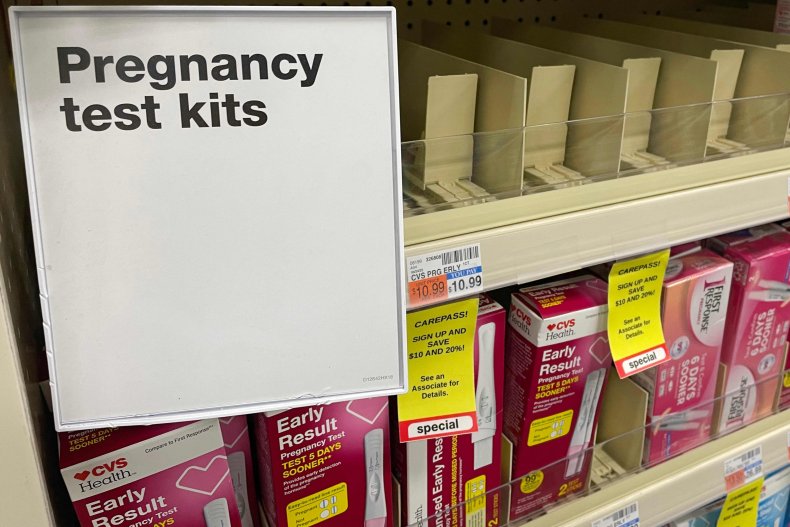 The EEOC also advises employers not to inquire whether an applicant or employee intends to become pregnant. If the employer subsequently makes an unfavorable job decision, their inquiry might be treated as evidence of pregnancy discrimination.
The fall of Roe v. Wade triggered widespread concern over reproductive health-related discrimination in the workplace. Dobbs v. Jackson Women's Health Organization, which overturned Roe v. Wade, included language that said a state's regulation of abortion "is not a sex-based classification and is thus not subject to the 'heightened scrutiny' that applies to such classifications."
This reasoning opened up the possibility for an argument that abortion is not protected under Title VII, employment attorney E. Pierce Blue told Bloomberg Law in July.
Still, the EEOC has said that the law "protects women from being fired for having an abortion or contemplating having an abortion." Several federal appeals courts have also backed this position, including the conservative U.S. Court of Appeals for the Fifth Circuit, which ruled in 2019 that a Louisiana bartender could not be fired for getting an abortion.