Woman Arrested After Missing Boyfriend's Body Found Buried in Backyard
A woman has been arrested on suspicion of murder after her boyfriend's remains were found buried in the backyard of his home in Denver, Colorado.
Kimberly Cottle, 45, is accused of shooting and killing Eusivio Luevano, the Denver Police Department said in a news release on Monday.
Luevano was reported missing to Denver police on November 12. He had not been seen for several months, the police department said.
The 42-year-old man was last seen at his home in the 4700 block of North Fillmore Street in the Elyria-Swansea neighborhood on August 1.
Denver police said investigators with the police department's crime lab and the Denver medical examiner's office identified Luevano's remains after they were found buried in the backyard of his home on December 5.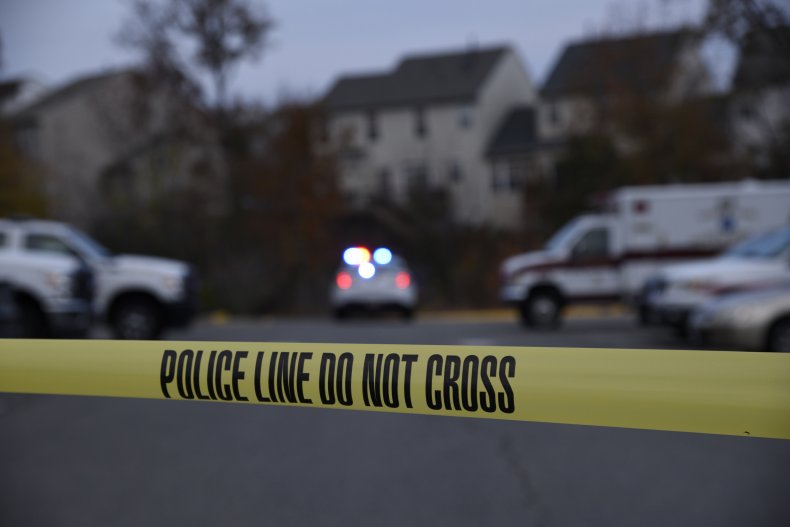 Preliminary evidence showed he had died from a gunshot wound, police said.
Investigators identified Cottle, who police said was Luevano's girlfriend, as a suspect in the man's murder and a warrant for her arrest was issued.
Cottle was taken into custody by local law enforcement near Reno, Nevada, on Thursday.
She is being held for investigation of first-degree murder, tampering with a deceased body, identity theft, aggravated motor vehicle theft, theft, and unlawful use of a financial transaction device. The arrest affidavit is sealed and not available for release, police said on Monday.
No additional information about what police believe led to Luevano's killing was immediately released. The Denver Police Department has been contacted for additional comment.
Anyone with information that can assist with the case is encouraged to call Crime Stoppers at 720-913-STOP.
The Denver-based National Coalition Against Domestic Violence says firearms are the weapon of choice in domestic violence homicides.
According to the nonprofit, one in three female murder victims are killed by intimate partners, while one in 20 male murder victims are killed by inmate partners.
Cottle's arrest comes a few months after a woman in Florida was charged in her husband's murder—more than two years after his remains were found buried under a fire pit in the backyard of her property.
Michael Shaver's remains were uncovered in the backyard of his wife Laurie Shaver's home in Clermont in 2018. The monorail mechanic had been missing since November 2015.
Laurie Shaver was arrested in September and charged with second-degree murder and accessory after the fact to second-degree murder.