Woman Arrested for Stolen Car Goes to Court in Different Stolen Car: Police
After committing a crime, the best advice one can receive is to be remorseful and lay low. A California woman reportedly did the opposite after a recent arrest for allegedly stealing a vehicle—among other alleged crimes, including drug possession and second-degree burglary.
A woman identified as Brandy Leigh Jones, 41, was scheduled to appear Monday at a Dublin, California, courthouse, but she allegedly drove there in another stolen vehicle. The National Insurance Crime Bureau reportedly said the COVID-19 pandemic and economics contributed to the 2020 uptick in stolen vehicles.
Dublin Police Department Chief Garrett Holmes told Newsweek that at about 11 a.m. Monday police received a stolen vehicle alert from one of their license plate readers.
"We located the stolen van, unoccupied and the ignition punched, in the parking lot of the East County Hall of Justice which is located in our city," Holmes said. "We conducted surveillance on the van and saw a female enter the driver's seat. We made contact with Ms. Jones and after a brief discussion learned she had just left the courthouse after her appearance for a previous stolen vehicle case."
When Jones was arrested, the vehicle was searched and methamphetamine and two glass pipes were allegedly located by police. She was taken to Santa Rita Jail.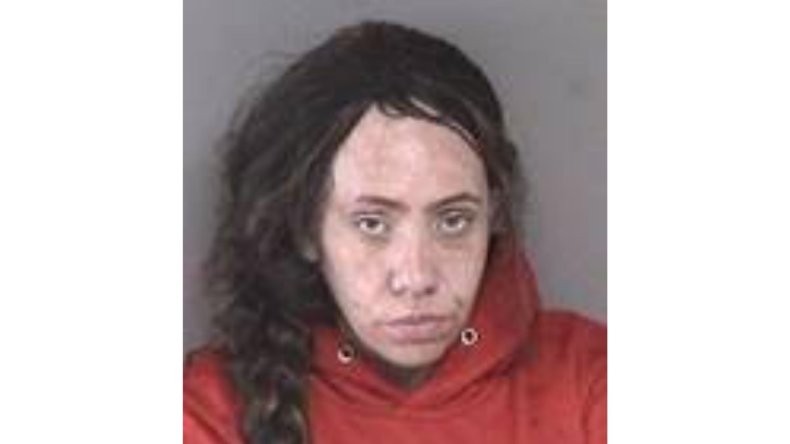 The Dublin Police Department later took to Twitter for a "public announcement" for potential future criminals.
"When making a court appearance after being arrested for stealing a car, DON'T show up in another stolen car," the department tweeted.
A few Twitter respondents chimed in, with one saying Jones is "not the brightest bulb in the box."
Alameda County court records show that Jones was arrested at 12:08 p.m. Monday and booked at Santa Rita Jail at 2:19 p.m. An unspecified judge set her bail at $57,500.
FBI crime statistics from 2019 showed an estimated 721,885 thefts of motor vehicles nationwide in 2019. The estimated rate of motor vehicle thefts was 219.9 per 100,000 inhabitants. Approximately $6.4 billion was lost nationwide to national motor vehicle thefts that year, with an average dollar loss per stolen vehicle of $8,886.
Motor vehicles are defined as any self-propelled vehicle that runs on land surfaces.
FBI data shows a drastic decline in motor vehicle thefts since the year 2000 when there were approximately 1.16 million thefts and a theft rate of 412.2. Thefts dipped below one million in the year 2008, when the national theft rate fell by almost 100.
In 2014 the total number of national motor vehicle thefts actually decreased to 686,803 – the only year in the past two decades where total thefts decreased below 700,000.
Data from the Insurance Information Institute stated that 810,400 vehicles were stolen in 2020, citing a reported national loss of about $7.4 billion—or an average dollar loss of $9,166 per vehicle.
Court records indicate that Jones is set to next appear in court April 1 for an attorney and plea hearing.