A California woman panicked while attempting to buy a pregnancy test online Monday, claiming that Amazon required her to input personal information before completing the purchase.
The buyer, 30, shared her story on TikTok under the username @decrepit_plant. Her video has amassed over 88,000 views and 13,000 comments from viewers who shared her alarm, particularly following last week's leaked Supreme Court draft opinion, which revealed that the court was poised to overturn Roe v. Wade.
"I just tried to buy a pregnancy test from Amazon," said @decrepit_plant, while showing a screenshot of her checkout page for a First Response test. "They are asking for a driver's license or a f***ing ID number. What the f*** is going on? I've been able to buy a pregnancy test with no problem my entire life. There's no reason they need that information. And why do they need it? Where is it going? And what is this—what's going on?"
She closed the rant by fuming, "F*** you for trying to track women and trying to guilt women to stop seeing if they're pregnant. This is really going to affect a lot of people."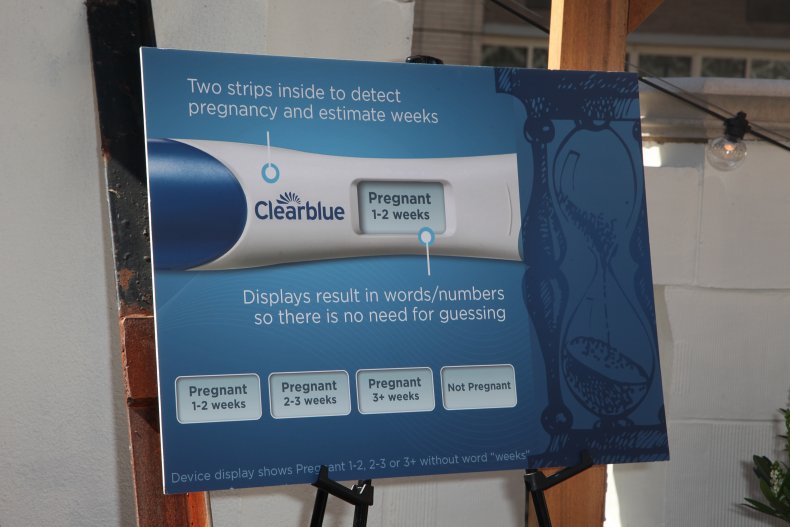 "Amazon does not require age verification for pregnancy tests," the company told Newsweek in a statement. "We apologize for the error on this listing, the age request has been removed."
The TikToker confirmed that she no longer saw the ID requirement at checkout, but said that didn't make her feel much better. "It took over 36 hours and attention from the media for it to be removed," she told Newsweek. "Who knows how long it was like that? And why was it like that to begin with? That's what really worries me."
Before the requirement was removed, @decrepit_plant showed her audience what happened when she clicked a link that said, "Why am I seeing this?"
The pop-up window answered, "Your shipping state requires that we verify your age before you purchase certain products."
The TikToker said she lives in California, where access to pregnancy testing is a legal right for all residents. No permission is needed at any age from parents, guardians or a partner to obtain pregnancy tests, birth control, emergency contraception, prenatal care or abortion services, according to the American Civil Liberties Union of Southern California.
If the Supreme Court's majority draft opinion on Roe v. Wade becomes final, abortion will no longer be a constitutional right. It is estimated that 13 states would immediately ban abortion if Roe v. Wade is overturned, followed by others in subsequent months.
In the wake of the Supreme Court leak, abortion-rights activists have sounded the alarm about potential reproductive surveillance. Activists have already warned that data from period-tracking apps could be used to control reproductive rights in states that ban abortions.
Viewers shared the buyer's concern about the personal information requirement as well as the age restriction for purchasing her pregnancy test.
"That's especially bad for teenagers and even tweens," said one comment.
"Do not put your ID anywhere ladies," advised another viewer. "Just go to the dollar store."
The TikToker later updated her audience that the age verification requirement might be specific to the First Response brand. "Do not buy this brand," she said.
Newsweek reached out to First Response for comment.
Updated 05/10/2022, 5:58 p.m. ET: This story has been updated with comments from @decrepit_plant.
Updated 05/11/2022, 1:26 p.m. ET: This story has been updated to feature the person's username online.
Uncommon Knowledge
Newsweek is committed to challenging conventional wisdom and finding connections in the search for common ground.
Newsweek is committed to challenging conventional wisdom and finding connections in the search for common ground.
About the writer
Shira Li Bartov is a Newsweek reporter based in New York. Her focus is on trending news, human interest and legal stories. She has covered labor and civil rights lawsuits extensively. Shira joined Newsweek in 2022 from Inside Edition. She is a graduate of Brown University. You can get in touch with Shira by emailing s.bartov@newsweek.com. Languages: English, German, Hebrew and Mandarin.