Woman at Center of Manhunt in Cyclist's Killing Seen at Airport: Officials
The woman at the center of a manhunt in the killing of cyclist Anna Moriah Wilson was last seen at an airport in New Jersey, according to officials with the U.S. Marshals Service.
In a press release sent to Newsweek, the U.S. Marshals Service Lone Star Fugitive Task Force said that Kaitlin Marie Armstrong, the woman suspected of killing Wilson, was last seen at the Newark Liberty International Airport in New Jersey on May 18.
"A search of outbound flights at the Newark airport revealed no reservations had been made under the name Kaitlin Marie Armstrong," the press release said.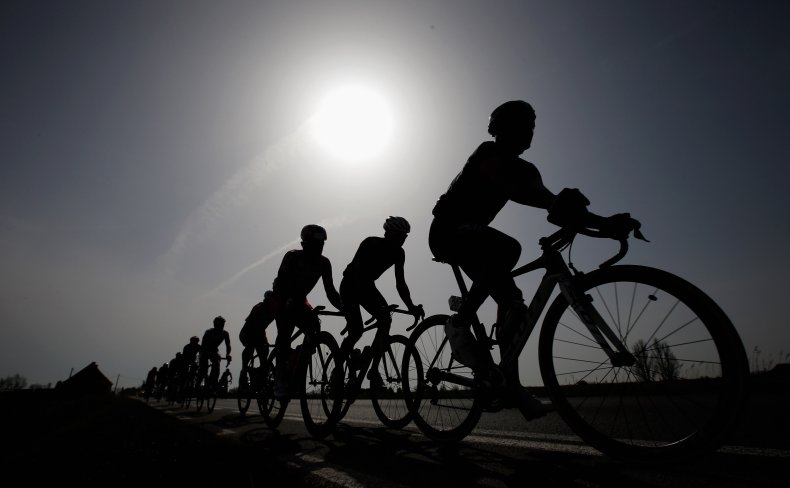 Timeline
The new information released on Monday comes amid the ongoing search for Armstrong after she was accused of murdering Wilson in May.
May 11
According to authorities, on May 11, Wilson was found "bleeding and unconscious" at a residence in East Austin from multiple gunshot wounds. Wilson, who was originally from Vermont, was staying in Austin for a cycling race. "They performed CPR on her, but she was pronounced dead at the scene," the U.S. Marshals Service said in a previous press release.
May 12
The Austin Police Department interviewed Armstrong. According to KXAN-TV, Armstrong was arrested for a misdemeanor warrant out of Travis County. Armstrong was questioned about her vehicle being located near the residence where Wilson was found shot, but Armstrong "wouldn't confirm or deny being in the area."
"Armstrong was mistakenly released from custody on the misdemeanor warrant because her date of birth in our report management system did not match the date of birth on the warrant," said Detective Richard Spitler, Austin Police Department Homicide Unit.
May 14
The U.S. Marshals Service said that investigators believed Armstrong "was at the Austin International Bergstrom Airport on May 14 at approximately 12:30 p.m. She boarded Flight #WN2262 from ABIA to Houston Hobby Airport and then boarded a connecting Southwest Airlines Flight #WN30 to New York LaGuardia Airport."
May 17
The Austin Police Department in Texas issued an arrest warrant for Armstrong, accusing the 34-year-old of homicide.
Despite the arrest warrant issued by police, Armstrong's father, Michael, previously told ABC's Good Morning America, that he "knows" his daughter did not kill Wilson.
"I know her. I know how she thinks and I know what she believes. And I know that she just would not do something like this. I know her. I know her," he said. "I know that she did not do this. There are a lot of unanswered questions."
May 25
According to the press release provided to Newsweek on Monday, investigators obtained another warrant on May 25 "from the U.S. District Court in the Western District of Texas another warrant for Armstrong for unlawful flight to avoid prosecution."
What Does She Look Like?
According to the U.S. Marshals Service, "Armstrong is white, stands 5 feet 8 inches and weighs approximately 125 pounds. She has light brown long, curly hair and hazel eyes and was last seen on surveillance video wearing a blue denim jacket, black shirt with a pink design on the chest, white jeans, black and white tennis shoes, a black COVID mask, and a possible yoga mat carrier on her shoulders."
Anyone with information on Armstrong's possible location should contact the U.S. Marshals Service.