Woman Delivers Stillborn Baby in ICE Custody, Advocates Say 'Pregnant Migrant Women Should Not Be Locked Up'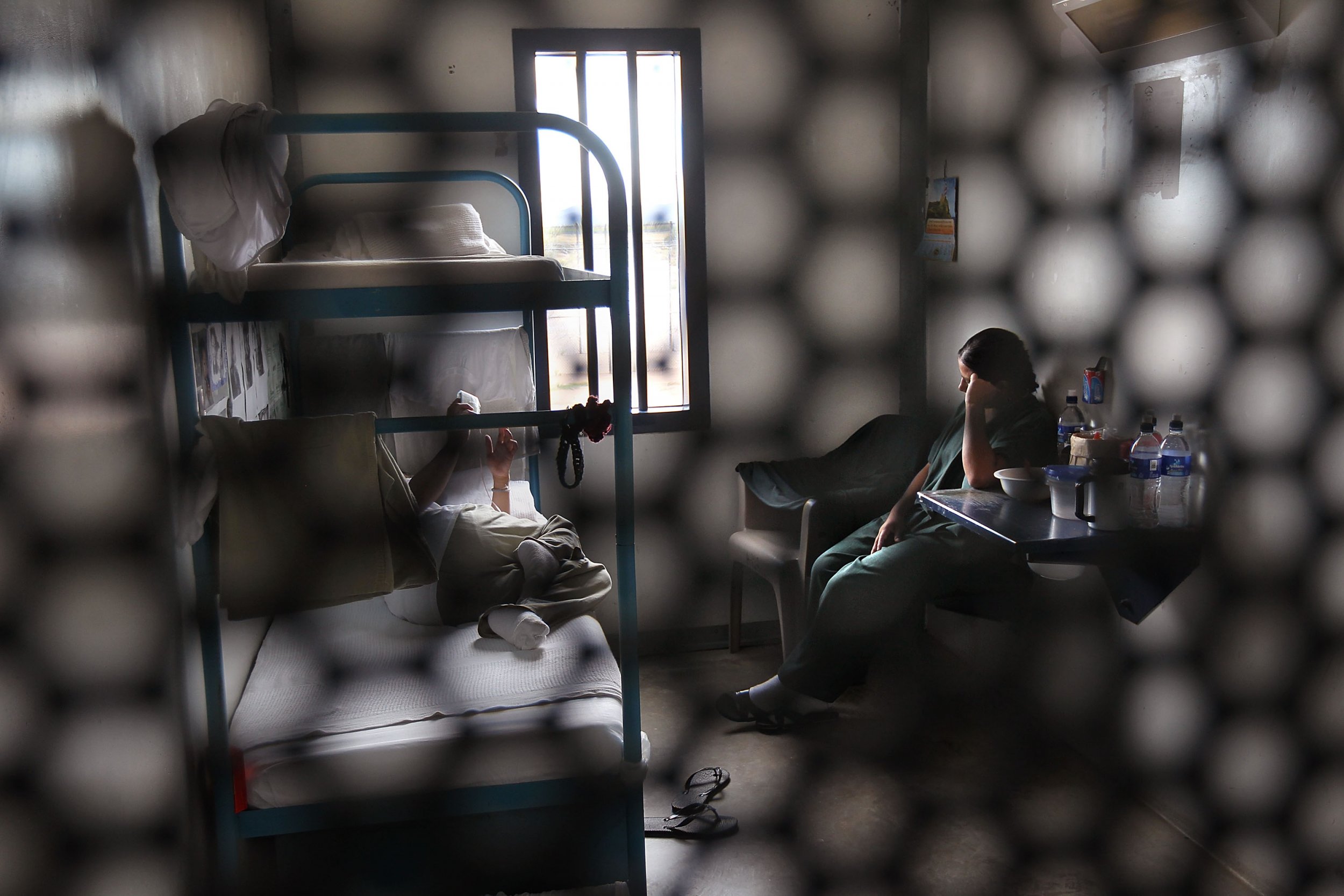 A pregnant Honduran woman who had been detained by the U.S. Immigration and Customs Enforcement agency went into premature labor and delivered a stillborn baby at a Texas detention center on Friday.
ICE said in a statement that the 24-year-old woman, whose name and identity have been withheld to "protect her privacy," told immigration officials that she was six months pregnant when she was apprehended by U.S. Border Patrol shortly before midnight on February 18 near Hidalgo, Texas.
Border Patrol officials took the woman to a hospital, where she received two medical screenings and was cleared for release on Thursday, ICE said. On Friday, the woman was taken into ICE custody, and went into premature labor that evening.
ICE said that at some time in the evening, the woman began to complain of abdominal discomfort. She was examined by the ICE Health Service Corps.
"The clinical director was called and ordered that she be sent to the hospital," ICE said in its statement, adding that Emergency Medical Services had also been called to attend to the woman. At that point, the woman had communicated to ICE officials that "the baby was coming."
"She went into premature labor, at 27 weeks pregnant and delivered an unresponsive male infant," ICE said.
The agency said that ICE Health Service Corps initiated CPR, and Emergency Medical Services transported them both to the Valley Baptist Medical Center in Harlingen, Texas, where the infant was pronounced dead.
ICE said that the woman was still in the agency's custody "awaiting medical clearance, after which she will be released from custody."
The agency said that ICE did not consider a "stillbirth" to be an "in-custody death." However, it said that ICE and Customs and Border Control officials were "proactively disclosing the details of this tragic event to be transparent with Congress, the media and the public."
In recent months, ICE has repeatedly come under fire over its detention and treatment of pregnant migrant women, with immigration advocates and human rights groups calling for an end to the practice.
"A woman losing her child is yet another horrific example of [the Department of Homeland Security's] inability to treat migrants with the dignity and respect they deserve," Erika Andiola, chief advocacy officer at the Refugee and Immigrant Center for Education and Legal Services (RAICES) said in a statement to The Washington Post. "Pregnant migrant women should not be locked up."
During the Obama administration, guidance had been in place to restrict the detention of pregnant women by ICE, but that guidance was reversed by the Trump administration in a move that sparked widespread backlash from more than 250 civil and human rights groups.
Keeping pregnant women in jail "is a Trump administration policy," Andiola said. "It's inhumane and we can't let it stand."
Earlier this year, ICE faced strong backlash after agents arrested a woman who was five and a half months into a high-risk pregnancy during a green card interview with her husband, a U.S. citizen.
Carmen Puerto Diaz's lawyer, Greg Siskind, told Newsweek his client had been detained for days without access to the medication she needed to ensure a safe pregnancy, despite having been directed by doctors to "avoid stress" and take medication for hypertension every 12 hours.
While Puerto Diaz was eventually released from ICE custody, Siskind said that the immigration agency had put both the expectant mother and her unborn baby's health at risk.
Last year, an investigation by BuzzFeed News highlighted a string of cases in which pregnant women claimed to have been mistreated while in ICE custody, with a number of them saying they had experienced miscarriages without being offered any medical help while in the embattled agency's care.