'I'm Crying'—Woman Discovers Who Has Been Ringing Doorbell Late at Night
A woman who decided to investigate why her mother's doorbell kept ringing in the middle of the night got quite a shock when she discovered the culprit.
In footage shared to TikTok by a user posting as morbuckzz, explained how during a recent visit her mom kept telling her "somebody keeps ringing her doorbell at 3 o'clock in the morning."
But, she told her, every time she went to check, there was no one there.
Intrigued at the apparent mystery, the woman said that one night recently she ended up staying over at her mom's place and lo and behold, in the early hours of the following morning, the doorbell rang again.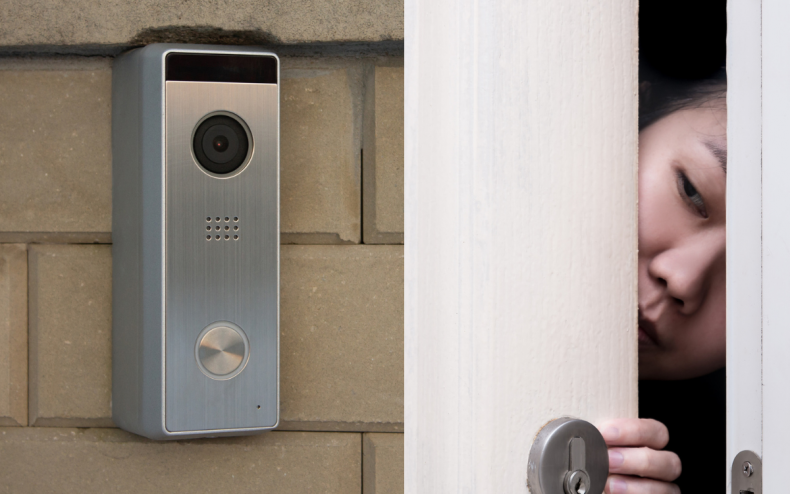 Eager to discover the truth, she decided to investigate what she found was unexpected to say the least. Using an app linked to her mom's camera-based doorbell, she quickly discovered the truth. "It's a God**mn roach," the woman revealed in disbelief.
"I had to go and show my mom so that she knew we were all seeing the same thing," she said. "So we are looking at it and it's looking at us like b**** open the door."
By way of proof, morbuckzz ended the video with a brief but suitably unsettling clip of the cockroach noisily crawling around the door camera. The footage, which has already been viewed 1.5 million times, can be watched here.
According to the United States Census Bureau, about 14 million the approximately 124 million occupied housing units in the country reported seeing roaches in their home over the course of 2021.
Roaches are no laughing matter. with the Environmental Protection Agency warning that they can trigger asthma and other health-related issues if left untreated.
They tend to filter in through cracks and crevices in the homestead, although this one took a more brazen approach by simply ringing the front doorbell.
Given the risks posed by roaches, the reaction to the footage on social media was unsurprisingly a mix of shock, horror and morbid hilarity. Peter Collins said "I'm shook," with cyd on saturn writing: "The fact that it's strong enough to push a button is killing me."
Skaterdudejosh commented: "The footage is eating my soul." Slvmplocitis responded: "Oh my God, I can't breathe." Fitandpretty was left "crying" with badgaltrilla admitting the footage had her "screaming." Amandalaurinee added: "My spirit flew out my body when I saw the last footage."
Elsewhere, _allmightykris joked: "At least he didn't just run up in there they rung the doorbell" while Rataja79 was convinced "that's somebody ya'll know ...re-encarnated."
Newsweek has contacted morbuckzz for comment.