Woman With Face Tattoo Says 'Racist' Nightclub Refused Her Entry
An Australian woman is blasting a nightclub that she claims denied her entry over facial tattoos that represent her cultural heritage.
In a Facebook post on June 25, Moale James said she was turned away at the door of Hey Chica!, a Latin American club in Brisbane, Australia. The 23-year-old was going out with a group of friends for her partner's birthday. She had no problem entering multiple other clubs—until what she termed "discriminatory and racist" treatment at Hey Chica!.
"The security guard said he wouldn't allow me in because of my face tattoos," she wrote. "I said these are cultural, are you still not going to let me in? No, you can't come into the venue."
The facial tattoos that James calls "reva reva" are a marking of her indigenous Papua New Guinean heritage, she told local news outlets. The marks were handed down through generations—her great-grandmother had the same tattoos—and she got hers just before graduating university.
Outraged, James said on Facebook that the bouncer's "attempt to make [her] feel shame" was unsuccessful. "If anything I've come back ready to educate and demand an amendment to the QLD policy of Liquor and Gaming and its dress codes," she said.
Queensland's liquor laws require venues to refuse entry to people wearing items associated with criminal organizations, such as bike gangs.
James shared a private Facebook message sent to her from Hey Chica!, which said, "While we appreciate that our rule has caused you unintended distress, we do enforce a blanket policy that prohibits head and face tattoos at Hey Chica! alongside other conditions of entry. While we understand this is a strict policy, we will continue to enforce this under the Liquor Act."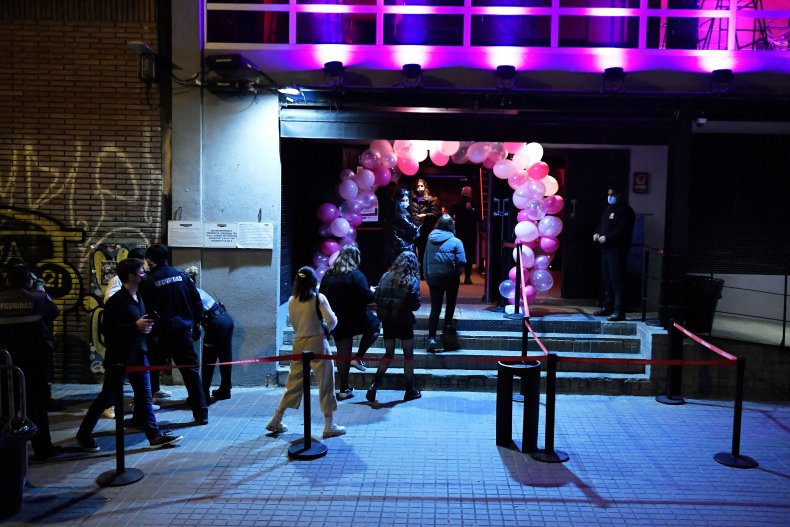 On the club's website, its dress code specifies that "no face, neck or hand tattoos" are allowed. The policy also stated that "entry is at the discretion of the door host or management."
Australia is the fourth-most tattooed country—after the United States, Sweden and Italy—with 43 percent of residents possessing at least one tattoo, according to World Atlas data from 2018.
A 2018 study from researchers at the University of Miami and the University of Western Australia found that visible tattoos did not affect a person's employment or earnings in the United States, sometimes even helping job candidates in competitive markets.
However, stories about people losing employment and being banned from businesses over their tattoos often draw national attention.
Earlier this month, an Ohio police officer was fired for tattoos that read "Pure Evil" across his knuckles. His leadership commented that the tattoos "do not promote the professional and neutral image of the Cincinnati Police Department and are injurious to the public trust."
Another Australian business made news in February for banning visible tattoos along with "heavy" jewelry and designer clothing. Sydney restaurant Double Bay's Bedouin announced the rules were implemented to "discourage intimidating appearances" and "make patrons feel comfortable."
Newsweek reached out to James and Hey Chica! for comment.