Police Officer Fired for Getting 'Pure Evil' Tattoo on Hands
An Ohio police officer was recently fired from his position on account of a bizarre tattoo choice.
Eric Weyda was let go from the Cincinnati Police Department (CPD) recently, according to public records obtained by WLWT News, due to circumstances stemming from a tattoo he got on his hands. Weyda had the word "Pure" across the knuckles on his right knuckles and the word "Evil" on his left.
According to police records, Weyda was terminated for insubordination and failure of good behavior near the end of April. His superiors had learned about the tattoos four months prior. Officers are forbidden under department policy from getting tattoos on their face, neck, head, and hands. Beyond the policy violation, the department also noted that the phrase he chose did not lend itself to a healthy relationship between police and the public.
"Officer Weyda's tattoos are a violation that is ongoing and permanent," one comment from department leadership read. "Additionally, Officer Weyda's tattoos do not promote the professional and neutral image of the Cincinnati Police Department and are injurious to the public trust."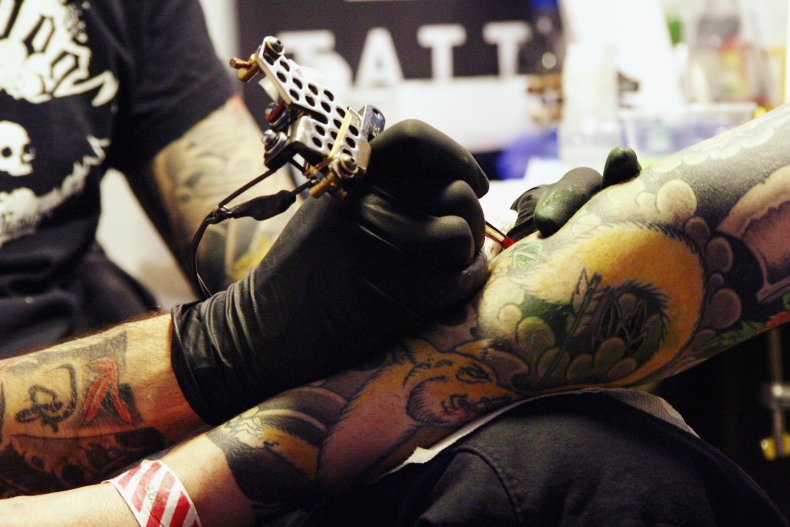 Records also indicated that Weyda was reassigned to working an impound lot in the city after his tattoo was reported to superiors, in an effort "to limit his public exposure." The officer attempted to paint the tattoos in a better light while speaking to the CPD's Internal Investigations Section, claiming that they were meant to represent the "struggle between good and evil" and that the words "Pure" and "Evil" were meant to be read separately. He also refused to have the tattoos removed when asked during the investigation, stating that the removal procedure would be too costly.
"Officer Weyda's message also has the very real possibility to cause extraordinary damage to police-community relations both locally and nationally," an unnamed CPD captain wrote in Weyda's report.
Weyda is now attempting to appeal his termination and also filed a grievance through the Fraternal Order of Police (FOP) union.
"The FOP represents all Cincinnati police officers when they participate in the grievance process outlined in our collective bargaining agreement," FOP President Dan Hils said in a statement on the situation. "Every officer is entitled to a fair hearing and that's what will take place here."
Newsweek reached out to the Cincinnati Police Department for comment.
CPD records obtained by WLWT also indicated that Weyda had a mixed history with the department. While he received commendations for his investigative skills in 2012 and 2013, he also received discipline numerous times over his career for things like absenteeism and being coarse on calls.
Tattoo policies for police officers are not consistent throughout the U.S., with a handful of departments recently altering policy to allow visible ink. In Orlando, Florida, Police Chief Orlando Rolon said the change allowed the department to hire officers that better reflect the community they serve, according to ClickOrlando.
"We are a reflection of the community we serve, we're hiring people from the community that we're serving," Rolon said. "So we have to stay on top of the changing trends and this is what I believe was an easy decision."
The Arlington Police Department in Texas also lifted rules about visible tattoos in May, no longer requiring officers to cover up with long sleeves or pants, according to the Dallas Morning News.