Woman Caught Throwing Dog Into Air During Epic Fall: 'Didn't Kill It'
A shocking video of a woman falling down some stairs while holding a small dog has gone viral on TikTok with over 11.9 million views.
The video was posted by user @luvleyy_.kenzie and features her mother, filmed from what appears to be a security camera, leaving a property holding a small white dog. She slips, and apparently throws the dog to safety before landing on her side. She remains there, while the dog walks over to her.
Many viewers on TikTok were more concerned about the dog than the mother. Many users asked after the dog's well-being, while one user responded: "Y'all worried about the dog! Clearly it's okay, it's up and moving. She's still down!"
In a follow-up video, @luvleyy_.kenzie explains "The dog is okay guys. She threw the dog so that she didn't kill it."
Negative news stories about animals often see a huge outpouring of emotion and outrage from the public, such as the deaths of Cecil the Lion or Harambe the Gorilla. But are people more likely to feel empathy for animals than humans?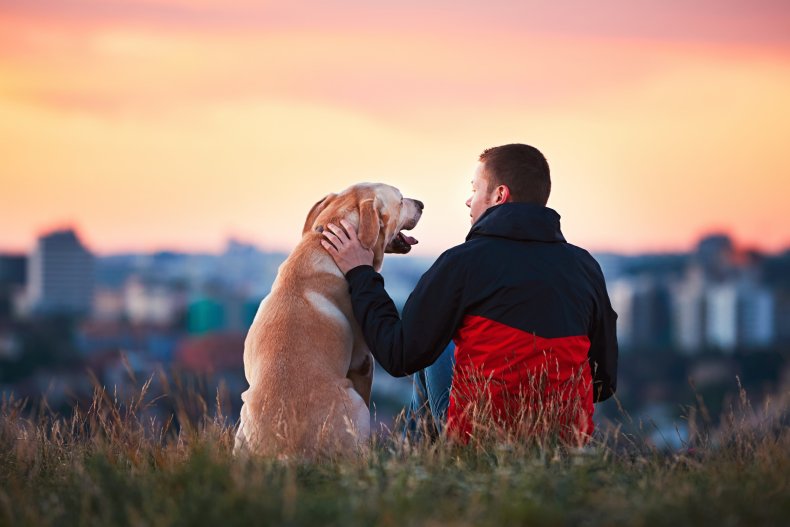 A study from Penn State, led by Daryl Cameron, associate professor of psychology and senior research associate at Rock Ethics Institute, found that the answer is not black and white. Researchers found that when people were asked to choose between empathizing with a human stranger or an animal—in this study, a koala bear—the participants were more likely to choose the human.
However, in a second study the researchers asked the participants to take part in two different tasks: one where they were asked whether or not to empathize with a person, and one where they were asked whether or not to empathize with an animal. The results showed that in this context people were more likely to choose to empathize with an animal.
A study from the U.K. in 2022 found that 71 percent of residents donated to an animal charity instead of a human-related alternative over the past 12 months. Furthermore, the average donation amount for an animal charity was much higher than the average donation amount for other charities at £76 ($94) per donation versus £43 per donation. The study found that the reasons people chose animals over humans included:
Emotional connection to the animals: 47 percent
Wanting to improve animals' quality of life: 21 percent
Prefer animals to humans: 17 percent
Animal charities are more trustworthy: 15 percent
Newsweek reached out to @luvleyy_.kenzie for comment.
Do you have funny and adorable videos or pictures of your pet you want to share? We want to see the best ones! Send them in to life@newsweek.com and they could appear on our site.