Woman Plans 'Sweet' Surprise for Partner's Birthday in Moving Clip
A man's girlfriend planned an epic surprise for him that spanned an entire day filled with calls from friends and loved ones, culminating in the "best" birthday he's ever had.
The viral TikTok highlighting the situation, captioned, "Happy birthday Craig #fyp," has been viewed 5.4 million times and like 867,300 times since it was posted on April 22. The 42-second clip was shared by Craig's girlfriend, TikToker @scoutthepupp, and it's accompanied by the song Love You So by The King Khan and BBQ Show.
According to Statista, a survey from Morning Consult found that 50 percent of adult respondents prefer texting over any other type of communication. In addition, 37 percent prefer talking on the phone via voice communication. The rest of the results include 8 percent who didn't know or had no opinion, and 4 percent prefer video communication.
The viral clip began with the TikToker smiling for the camera and looking off to the side. "Scheduling all your boyfriend's friends to call him every 15 minutes on his birthday," the screen read in text overlay.
Next, viewers were treated to a long list on a phone of scheduled calls that began at 9 a.m. and ended at 6 p.m. on Craig's birthday. Almost every 15 minutes another call was scheduled for a total of 31 calls that day between Craig and his friends and even his grandmother.
The TikToker shared a series of messages between herself and her boyfriend during the special day, and the first text Craig sent was about all the calls he'd been receiving that day.
"A lot of bday calls this year," he said. "I usually just get texts."
The TikToker pretended like she didn't know anything, asking who had called him. Craig replied that phone calls must be a "new" thing.
His girlfriend asked him what he meant, and Craig responded: "Well, like calls from my parents was always a thing, but never my buddies. Now I feel like a bad friend for being a birthday texter. I need to start calling people, Haha."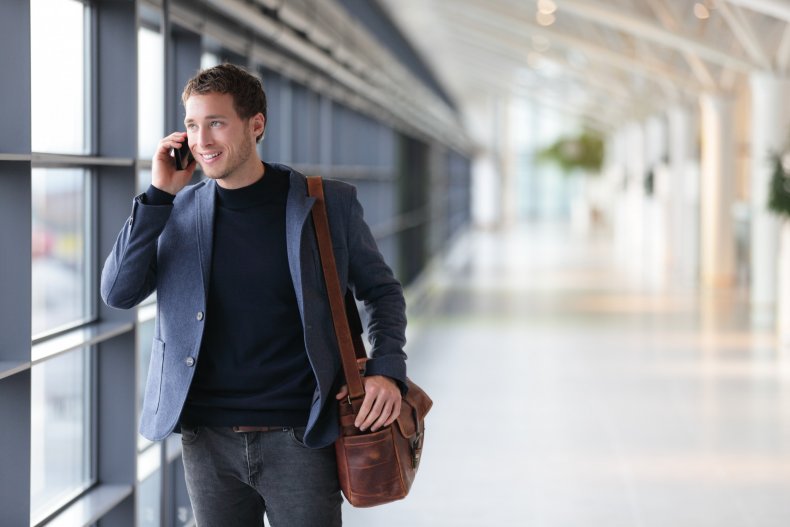 Craig's partner asked how his birthday was so far, and he admitted, "Probably my best one ever." He added: "Most love I've felt in many birthdays. What a fun day."
Flash forward to some time later after 23 additional calls had been received by Craig. "Have you been telling people to call me?" he asked her.
His girlfriend replied, "Hahahaha what?"
He asked her again, and she said "No."
However, Craig eventually figured out what was going on after more time went on.
"Caught up on texts," he told her. "Behind on the voicemails you plotter, Haha."
"Oops caught," the screen read in text overlay.
Over 2,600 comments poured in over the birthday surprise planned out for Craig, and many were impressed with the number of friends the man had. "Your boyfriend has so many friends, Omg," a TikToker pointed out.
Many people seemed to appreciate the effort the TikToker put into the birthday surprise. "This is so genuine and needs to happen more!" a viewer said. "So sweet of you."
Other comments of approval included things like, "This is the cutest and sweetest thing I've ever seen," "I'd cry if someone did this for me," and "Not all heroes wear capes."
Another TikToker called Craig's girlfriend "so thoughtful," adding, "Ugh this makes me so happy."
While a user believes people "should bring back phone calls. That's so sweet, he felt so loved."
One viewer thought the situation was a "perfect example of how the most thoughtful gestures can literally be free."
However, not everyone appreciates a phone call nowadays. "This would be my nightmare," a viewer admitted.
Newsweek reached out to TikToker @scoutthepupp for comment.
This isn't the only viral moment involving relationships. A couple used a coin toss to determine the last name they took after getting married at the altar. A woman found romance thanks to her granddaughter in a viral video. In addition, a woman made a funny gift basket for her partner having a vasectomy.
Updated 04/27/2022, 5:20 p.m. ET: This story has been updated with a verified video of the incident.