Woman Shocked by $855 Rent Increase in Viral Video: 'Isn't That Illegal?'
A Texas woman went viral after opening an email from her landlord telling her that rent increased by $855 a month.
Kara, or @webravelygo, posted the video to TikTok where it received nearly 186,000 views and 1,150 comments, many from users asking if the rent increase was even legal.
Historically, the average rent increase was about 8.8 percent. But in 2021 and 2022, the national average jumped to over 22 percent per year, according to Rent.com.
"Me checking my new lease to see what the new rent is..." the on-screen text read as Kara looked concerningly at the camera.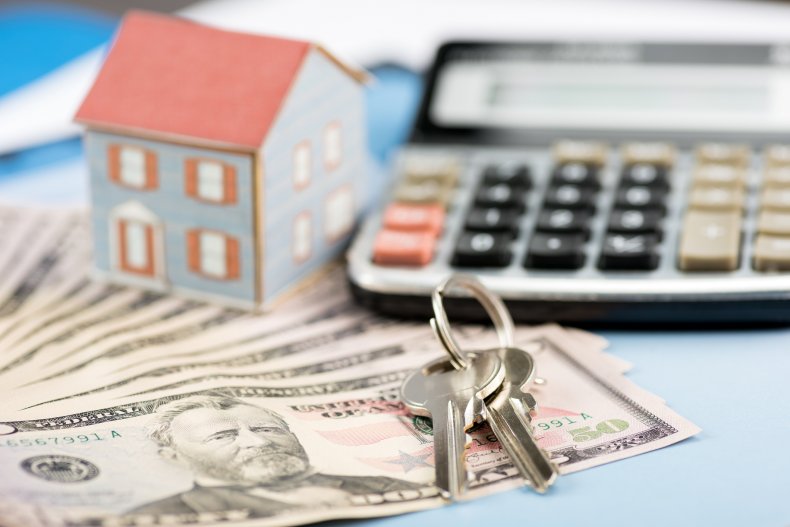 The TikTok then cut to an email she received from her landlord stating her rent was increased to $2,750 a month.
"Current rent is $1895," the on-screen text read. "So this is a $855 A MONTH INCREASE."
At the end of the video, she turned the camera back on her face and said, "this is a joke right?"
She explained that her apartment is in Austin, Texas, and that the $855 increase was for month-to-month rent because she did not need a 12-month lease. But she noted that rent for a 12-month lease is up to $2,500, or a $604 increase per month.
Many of the comments Kara received on the TikTok were from users comparing their rent increases and others asking if that was even legal.
"Why is Austin acting like NYC," one user commented.
"How they expect people to pay these prices when wages are stagnant?" another wrote.
"I thought my $75 was bad," another commented.
"Its illegal in canada to raise rent over a certain % and you can contest rent raises if no improvements were made to the property," one user commented.
"Isn't that illegal, in most states they can't raise the rent more than 10% correct?"
Although illegal in Canada, The Housing Act of 1988 allows landlords in the U.S. to raise the rent on periodic or shorthold tenancy by "means of a notice of increase" without a maximum percentage.
"I keep getting this question 'isn't this illegal,'" Cara said in another TikTok. "The answer is no it's not. Austin is in Texas. There is no rent stabilization and there's no rent control in Texas because we are a Republican state."
She explained that if her landlord wanted to raise the rent by $2,000 a month, there would be nothing stopping him.
But many users claiming to live in California said their rents were either controlled or decreased entirely.
"My rent decreased $200 in SoCal beach city because the building was bought by affordable housing," one user commented.
"California has rent controls in place," another added. "3-5% yearly increase can go to 10% if due to inflation. So they could raise it $189 max. Love my state."
Newsweek reached out to Cara for comment.