Texas Woman Charged With Murder for 'Self-Induced' Abortion
Police in Texas have arrested a woman for allegedly self-inducing an abortion in a case that has highlighted what some consider to be draconian new legislation regarding the procedure in the Lone Star State.
Lizelle Herrera, 26, was arrested on Thursday in Starr County, near the Mexican border and charged with murder for allegedly performing what police called a "self-induced abortion," Texas Public Radio (TPR) reported.
In September 2021, Texas lawmakers passed the most restrictive abortion laws in the country. Senate Bill 8 (SB8) bans abortions from as early as six weeks into a pregnancy, when many don't even realize they are pregnant.
The law deputizes private citizens to sue anyone who performs an abortion or "aids and abets" a procedure.
The Starr County Sheriff's Office said Herrera was served with an indictment "on the charge of murder after Herrera did then and there intentionally and knowingly cause the death of an individual by self-induced abortion," MYRGV reported.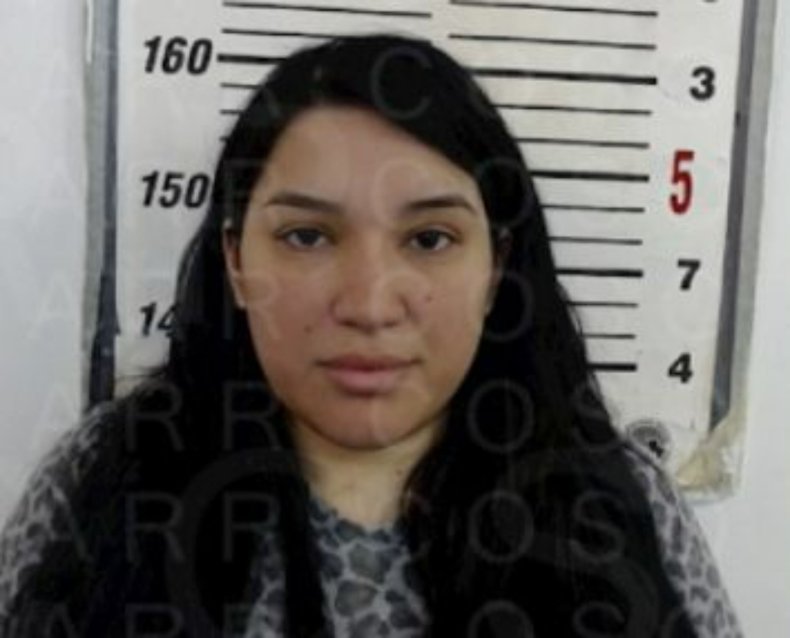 Newsweek has contacted the Starr County Sheriff's Office for comment.
Rockie Gonzalez, founder of La Frontera Fund, a Rio Grande Valley-based abortion assistance fund, said it would organize a protest on Saturday morning outside the Starr County Jail where Herrara is being held on a bond set at $500,000.
Gonzalez told TPR that her group was demanding Herrera's "immediate release," and described her arrest as "inhumane."
In a tweet, her group urged people to show up outside the jail in support of Herrera "who is being wrongfully charged with murder."
Gonzalez said that while her group did not know all the details, Herrera had been allegedly in the hospital, had a miscarriage and then "divulged some information to hospital staff, who then reported her to the police."
"Criminalizing pregnant people's choices or pregnancy outcomes, which the state of Texas has done, takes away people's autonomy over their own bodies, and leaves them with no safe options when they choose not to become a parent," she said.
She added that the Texas legislation had the most impact on "low-income people of color communities."
On the heels of the Texas law was a vote by Oklahoma's House of Representatives to ban all abortions unless the procedure is required to save the mother's life.
The state's house in which Republicans hold a supermajority, voted to send the bill to the office of Governor Kevin Stitt for his approval. If signed would mean a near total ban on abortion.
The U.S. Supreme Court is due to rule by the end of June on a case involving a Republican-backed Mississippi law which could see the reversal of the 1973 Roe v Wade decision that legalized abortion under federal law.
Update 04/09/22, 8:30 a.m. ET: This article has been updated with a new picture.