Woman Watches House Washed Away by North Carolina Flash Floods in Video
A woman filmed her house being swept away by floodwaters in North Carolina after the state was hit with heavy rainfall and flash flooding on Tuesday.
A clip shared with the video service Storyful that was filmed by Manna Ndeejay Lynn on August 17 in Canton, North Carolina, showed her home being swept away alongside her car after flash flooding hit the state.
"Oh good it missed my car," Lynn sarcastically said in the 90-second clip as she filmed her house and vehicle being swept away by the floodwaters, before she could later be heard crying while standing on a piece of dry land.
Lynn's house and car were taken by the floodwaters shortly after parts of North Carolina including Haywood County were hit with flash flooding on Tuesday that devastated the state when the remnants of Tropical Depression Fred hit the area.
Pictures shared on social media from areas affected by the remnants of Fred on Tuesday showed several houses destroyed and cars hit by falling trees, while roads were flooded and had to be closed across the state.
During a briefing on Thursday, Haywood County Sheriff Greg Christopher said that the area has "homes that are completely destroyed and off their foundations. Mobile homes that were moved, and mobile home parks that I would call completely destroyed."
The flooding has caused devastation in the state and Allison Richmond, Haywood County Emergency Services spokeswoman, confirmed on Thursday evening that 17 people were missing in North Carolina due to the effects of the storm, which was down from more than 30 a day earlier.
Richmond also confirmed that there had been two fatalities in the state due to the flooding and said that officials were working with the medical examiner to identify them.
North Carolina Governor Roy Cooper signed an executive order issuing a state of emergency in the state on Wednesday, explaining that he did so because "nearly a foot of rain has fallen over the past three days in some areas of Western North Carolina, from the remnants of Tropical Storm Fred and the rains that preceded it, and record flooding is occurring."
Cooper confirmed that officials were searching for those unaccounted for, saying that "more than 250 responders from across the state are involved in the search and rescue effort," including "National Guard and Highway Patrol helicopter crews."
He added that "Haywood, Jackson, McDowell, Madison, Mitchell, Rutherford, Transylvania and Yancey counties have all declared local states of emergency" due to the severe weather.
Storm Fred hit the U.S. at around 2:15 p.m. CDT on Monday with wind speeds recorded of up to 65 miles per hour, just short of the 74 miles per hour needed to be classified as a hurricane.
Fred was later downgraded to a tropical depression as its wind speeds decreased when it traveled north, but brought flooding to several states including Florida where at least one man died as a result of the storm when his car hydroplaned near Panama City on Monday night and overturned into a ditch.
The National Hurricane Center is monitoring several storms, including Tropical Storm Grace and Tropical Storm Henri, with the former currently over Mexico and the latter likely to affect parts of New England over the coming days.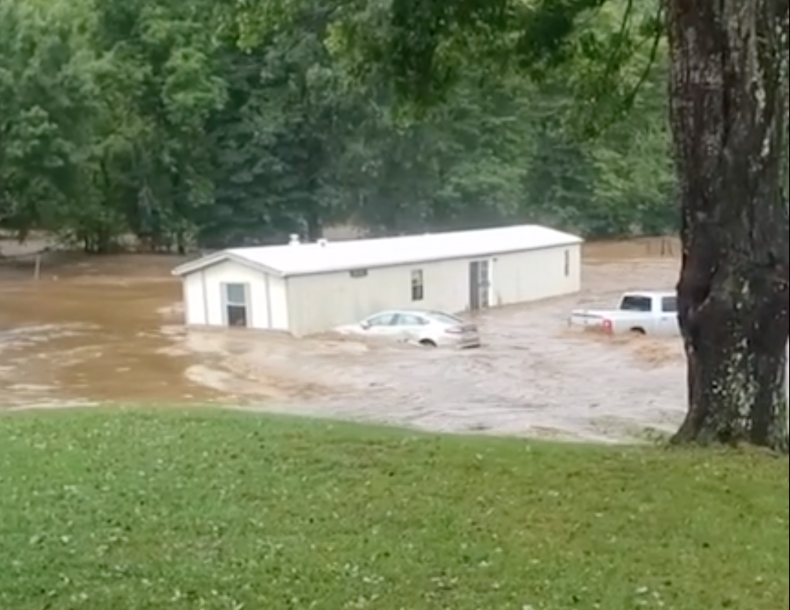 UPDATE 8/20/21 9:34 a.m. ET: This article was updated to include a new picture.