Twitter users are sharing their positive experiences of using non-profit Planned Parenthood for services other than abortion, amid a reignited debate about reproductive rights in the U.S.
The hashtag gained traction on Twitter the same day that Planned Parenthood, which provides reproductive healthcare, corrected Senator Ted Cruz after he wrongly referred to birth control as "abortion inducing drugs."
In addition to abortions, Planned Parenthood offers services for women as well as men including, birth control, tests and treatments for HIV and STDs, screening for reproductive cancers such as those affecting the breast, cervix, testes, and prostate, among others things.
On Tuesday, a Twitter user named @bigskybabs invited others to name a healthcare service they had received from Planned Parenthood that was not an abortion using the hashtag #ThanksPlannedParenthood. She did not state what prompted her to use the hashtag.
She said she had an intrauterine device (IUD) removed. An IUD is a small T-shaped device inserted into the uterus that can protect against pregnancy for up to 10 years.
Oscar-winning actress Patricia Arquette was among those to share their story. She wrote: "I got my first birth control pills at planned parenthood. They also gave me a pregnancy test on Christmas Eve and made me go to the hospital immediately because It seemed I was having a ectopic pregnancy which can be deadly."
An ectopic pregnancy is where a fertilized egg becomes implanted outside of the womb, often in a fallopian tube, and the pregnancy cannot be saved.
Musician Kimya Dawson wrote that Planned Parenthood confirmed her pregnancy with her daughter and helped her to get food stamps. "I chose to have a baby and they made sure I had the resources I needed to do that successfully," she said. "And I appreciate that if I had chosen to have an abortion I could've gone to them for that too."
Stephanie Wittels Wachs, the co-founder of the Lemonada podcast network said she had a procedure known as a dilation and curettage (D&C) on two occasions. A DC involves removing tissue from inside the uterus, and can be used to treat heavy bleeding and other conditions, as well as to clear the lining of the womb after a miscarriage or abortion.
Many other Twitter users also shared their stories:
Cruz's latest comments on birth control came on the second day of the Supreme Court confirmation hearing of Judge Amy Coney Barrett.
Pro-choice advocates fear that the conservative majority created by her appointment would lead to Roe vs. Wade, the decision that protects the right to abortion, being struck down. Following Cruz's remarks, the term "birth" was trending on Twitter under "Politics." Newsweek has contacted Ted Cruz's team for comment.
Barrett's hearing came the day that the Supreme Court rejected a request by South Carolina to cut funding to Planned Parenthood by removing abortion clinics from the state Medicaid program. South Carolina's Republican governor Henry McMaster had previously issued executive orders stating that abortion providers could not offer family planning services.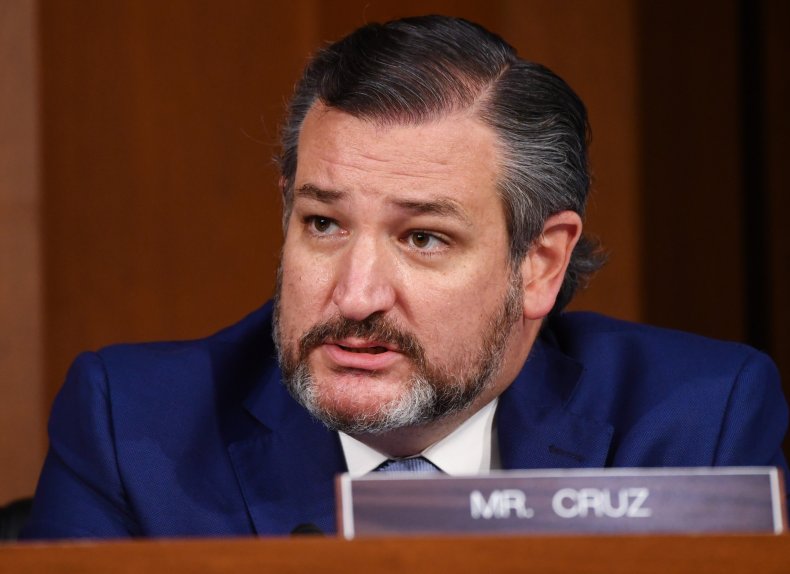 About the writer
Kashmira Gander is Deputy Science Editor at Newsweek. Her interests include health, gender, LGBTQIA+ issues, human rights, subcultures, music, and lifestyle. Her work has also been published in the The Independent, The Independent on Sunday, The i Newspaper, the London Evening Standard and International Business Times UK.