A high school in Woodbridge Township, New Jersey, is being investigated by environmental experts after reports of more than 100 former students and staff being diagnosed with brain tumors.
Woodbridge Township has contracted environmental engineering firm T&M Associates to carry out radiation tests at Colonia High School to investigate a possible link between the school and the reported brain tumors, according to New York news outlet WABC. Federal agencies are also assisting in the investigation.
Concerns were raised by Al Lupiano, a 1989 graduate of Colonia High School, who was diagnosed with a brain tumor along with his wife Michele and sister Angela DeCillis, both of whom had also attended the school. DeCillis died in February from glioblastoma multiforme, a form of brain cancer.
Lupiano, an environmental scientist, began researching the matter and reaching out to people on Facebook who had attended the school and been diagnosed with primary brain tumors. The reports he got back were startling, and he saw patterns emerging.
"When I started looking into it, I quickly amassed 15 of our classmates with these rare brain tumors," he told NewsNation. "I went on Facebook on March 7, and I asked for the people on Facebook to help me find others. And today we now stand at 117 individuals with primary brain tumors, and another 70 with very rare cancers."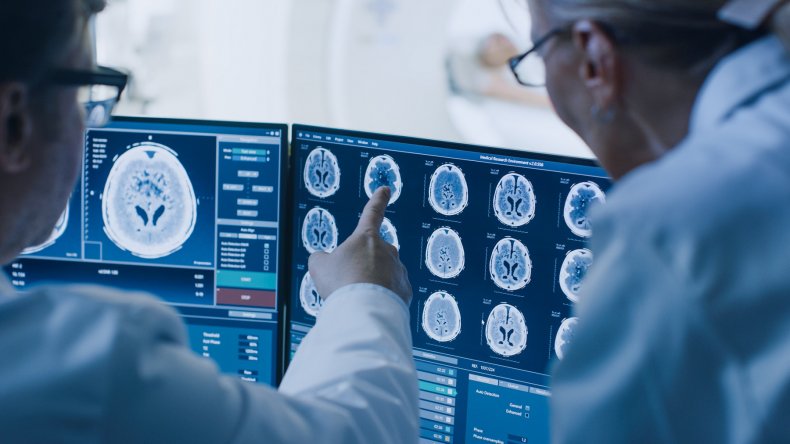 Lupiano also says people who did not attend the school but live nearby have gotten in touch with him to express their concerns.
"There's lots and lots of people calling me, saying, 'Look, I didn't go to the high school, but I live a mile away, and we call our block cancer alley,'" he told Fox News.
It should also be noted that not all the reports of primary brain tumors are cancerous. Primary brain tumors are tumors that originate in the brain, as opposed to secondary tumors which start somewhere else and then spread to the brain.
Jason Wisinski is another person affected by the spate of tumor cases. He told WABC that he lost his wife Janice to an inoperable brain tumor 10 years ago and that her sister Cheryl died from brain cancer in 2015. Both had graduated from Colonia High School, the news outlet reported.
The reports have been brought to the attention of local officials who are now looking into them. Woodbridge Township Mayor John McCormac told WABC that the situation was "alarming because there are just so many people with a tumor—malignant or benign, and it's serious."
He added that the Environmental Protection Agency has gotten involved in the investigation. The school is expected to remain open during this time.
Newsweek has reached out to Colonia High School and McCormac.
Correction 04/26/2022 9.51 a.m. ET: The spelling of Michele DeCillis has been corrected.