Woody Harrelson Writes 'Wholesome' Poem for 'Adorable' Baby Doppelganger
Actor Woody Harrelson penned a hilarious poem on Thursday for his doppelganger, who just so happens to be an adorable baby named Cora.
Harrelson posted the "Ode to Cora" on Instagram where it has garnered over 238,000 likes and thousands of comments from charmed netizens.
The poem was written in response to a now-viral tweet from Cora's mom, Dani Grier Mulvenna (@DanielleKGrier). In the tweet, posted Wednesday, Mulvenna shared side-by-side photos of Cora and the Zombieland actor both flashing big, open-mouthed grins.
"Ok but how does our daughter look like Woody Harrelson," she joked.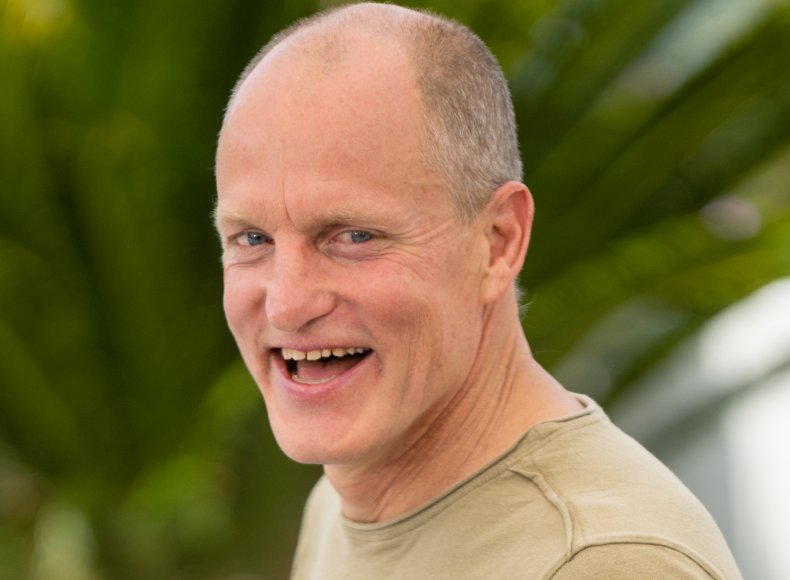 The tweet has amassed over 487,000 likes and caught the attention of the Now You See Me actor, who screenshotted it and shared it on Instagram.
"Ode to Cora—/You're an adorable child/Flattered to be compared/You have a wonderful smile/I just wish I had your hair," he wrote.
In response, an excited Mulvenna commented: "You've made our day. Can't wait to show her this when she's older, you have another fan for life."
She then took a screenshot of the actor's post and shared it on Twitter.
"It's not every day Woody Harrelson writes your daughter a poem," she wrote.
Does Everyone Have a Doppelganger?
According to the BBC, it's not known for certain if everyone has a doppelganger somewhere in the world, but there is research to suggest that some do.
"There are only so many genes in the world which specify the shape of the face and millions of people, so [finding a doppelganger] is bound to happen," Winrich Freiwald, who studies face perception at Rockefeller University, told the broadcaster.
Speaking to Live Science in 2015, Michael Sheehan, an assistant professor of neurobiology and behavior at Cornell University, said: "There is only so much genetic diversity to go around. If you shuffle that deck of cards so many times, at some point, you get the same hand dealt to you twice...If you have enough people, you're going to end up with someone who doesn't look so crazily different."
Perhaps this lack of "genetic diversity" explains why Cora and Harrelson, who presumably aren't at all related, look so similar.
Social Media Reacts
Many commenters applauded the "wholesome" poem and showered Cora with compliments.
"HAHAHA THE HAIR PART. Soooo f**king cute I cannot. Love [Harrelson] so much truly," Shams tweeted.
"Oh my god this is incredible," Kami Toman said.
"That [the poem] is very adorable, as is your beautiful daughter," Susan Cave commented.
"I never knew Woody Harrelson could be so wholesome," Anthony Matthews-Osmachenko wrote.
"Aww adorable, beautiful gesture for a beautiful baby," PooGhost said.
M.K. West added: "The wholesome moment I didn't know I needed."
On Wednesday, Mulvenna tweeted another photo of Cora, thanking commenters for their kind words.
"Cora says, thank you all so much for the likes and retweets and also that she doesn't always look like Woody Harrelson, it's just that when she does...she really really does," she wrote.
Newsweek has reached out to Mulvenna for comment.
Other Celebrity Doppelgangers
Cora isn't the first celebrity lookalike to grab the internet's attention.
In July, a Kris Jenner lookalike said she often gets mistaken for the famous "momager" by fans and celebrities alike. In May, a TikToker went viral for bearing an uncanny resemblance to actress Elizabeth Moss. And in December, a Taylor Swift doppelganger said she receives "thousands of hate messages a day."