When Wordle gets tough players might need a hint or two to get them onto the right track, and Newsweek has provided just that.
The puzzle game may provide a color-coded system to help players—green for when the letter is right, yellow for when it's in the wrong place, and grey for when it's not in the word—but this doesn't always mean you can get the correct answer.
As such, Newsweek has come up with several useful hints to assist players, and the answer to March 31's Wordle is also available—simply scroll down to the bottom of the article to see what it is.
Created by Josh Wardle as a game for him and his partner, Wordle became a global phenomenon when he made it public in October 2021, and it reached a peak of over 45 million users a day after originally starting out with just 90 active players.
The game became so popular, in fact, that it has inspired a number of other daily puzzles that even took inspiration from Wordle's name, such as music-based Heardle and the globe-trotting Worldle.
In January 2022, Wardle sold the game to The New York Times for an undisclosed seven-figure sum, and the puzzle moved over to the publication's platform in February.
The graph below, provided by Statista, charts the rise of Wordle in recent months.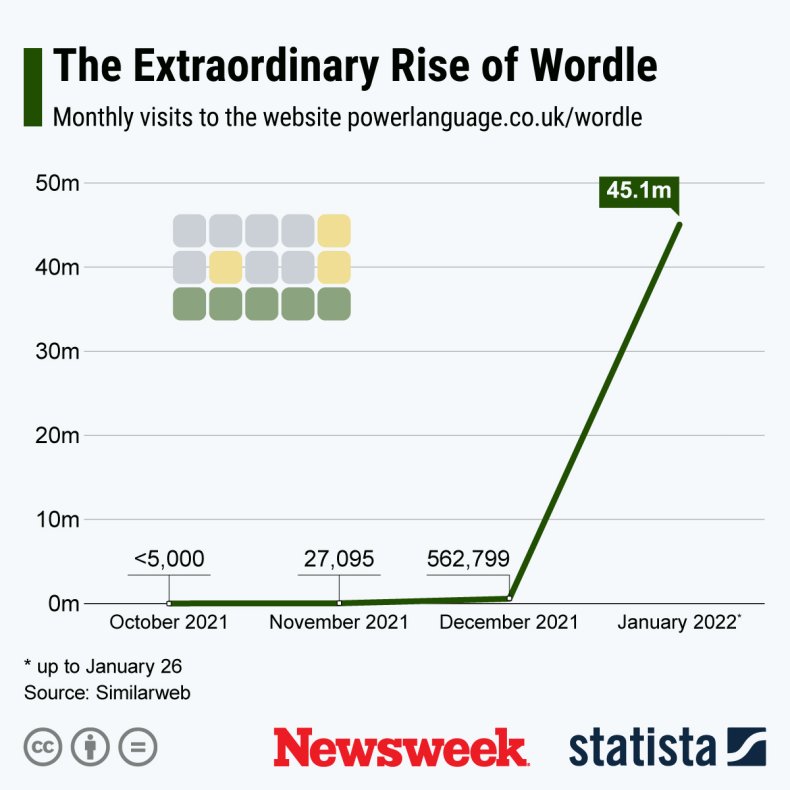 'Wordle' #285 Hints for Thursday, March 31
Like always, Newsweek has put together five clues that can help players get the correct word in today's Wordle.
Each hint is more revealing than the last, but feel free to read them all or to the point where you feel most confident in the answer.
Hint #1: The best starting word for Thursday, March 31 is "ouija."
Hint #2: Today's word of the day is something a high-born aristocrat might say of someone who is a lower-class to them.
Hint #3: Words that rhyme with Wordle's word of the day on Thursday, March 31 include "holy," "aioli," and "solely."
Hint #4: Synonyms for today's Wordle include "baseborn," "lowborn," or "proletarian."
Hint #5: Merriam-Webster defines Wordle #285 as someone who is "not lofty or grand" or something that is "low in order of importance, value, or esteem."
'Wordle' #285 Answer for Thursday, March 31
The answer to Wordle on Thursday, March 31 is "Lowly."
Wordle refreshes daily at 7 p.m. ET, at which point players can try their hand at the next puzzle on offer.
For those who need something to do while waiting for the next Wordle puzzle they need look no further than these similar word puzzles.