Wordle is the daily brainteaser that challenges players to guess a randomly selected five-letter word in six attempts or less.
Although notoriously tough to crack at times, a new word is made available every 24 hours, meaning puzzle lovers won't have to wait too long to guess the answer correctly.
The game uses a color-coded grid which informs players how close they are to solving the word of the day.
A green slab indicates that a player has guessed the correct letter in the right position, a yellow square means that the player has chosen a letter that features in the answer of the day, but in the wrong place. Finally, a gray tile means that the player has selected a letter that is incorrect altogether, and therefore that letter is not part of the word of the day at all.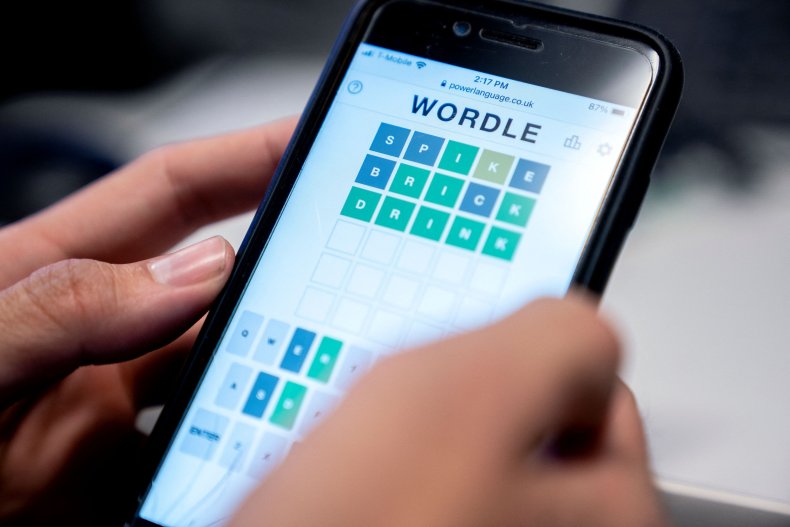 The puzzle is essentially a process of elimination, and a good strategy is to choose a word that contains as many vowels as possible in your initial guess, and to avoid letters such as "x", "z" and "q" until you are more certain about what the word of the day could be.
Josh Wardle, a software engineer and the game's developer, spends his initial attempts eliminating as much of the alphabet as he can. He began working on the game in 2013, and returned to the project and completed it during the COVID-19 pandemic.
Check out some tips below that Newsweek has put together to help you crack the June 16 brainteaser.
Note: Scroll down to the hints below with caution, as the answer for June 16's Wordle #362 is located at the bottom of this page.
'Wordle' #362 — Five Hints for Thursday, June 16, 2022
Brainteaser lovers can attempt to crack June 16's Wordle #362 answer with these five hints and tips.
Hint #1: Today's Wordle contains two vowels which are spaced out in the word.
Hint #2: Merriam-Webster dictionary defines today's Wordle #362 as "a garment usually of cloth, plastic, or leather usually tied around the waist and used to protect clothing or adorn a costume."
Hint #3: Today's Wordle begins with the letter "a" and ends with the letter "n."
Hint #4: Synonyms for today's Wordle #362 also include "pinafore," "overall" and "pinny."
Hint #5: Today's Wordle is something that could be used in the kitchen while cooking.
'Wordle' #362 Answer for Thursday June 16, 2022
The answer to today's Wordle is "Apron."
The next Wordle game will be available at 7 p.m. ET, when the five-letter word resets. If you are on the hunt for other games to pass your time, give some of these similar puzzles found HERE a go.